Anik and Jordan were married in the perfect rustic Canmore wedding and I'm excited to share it with you today! It was an intimate wedding full of mountain beauty, profound love, and beautiful rustic touches. I know you'll find incredible inspiration and location ideas for your own Canmore wedding (just wait until you see the amazing reception at Cornerstone Theatre).
All of the beauty, emotional moments, and incredible scenery were captured by local Canmore wedding photographer, Eric Daigle Photography. Although this past summer was dry and smokey from several wildfires (completely covering the mountains at times), these two managed to snag a gorgeous day for their wedding and Eric took full advantage of the clearer skies and visible mountain peaks in his photos!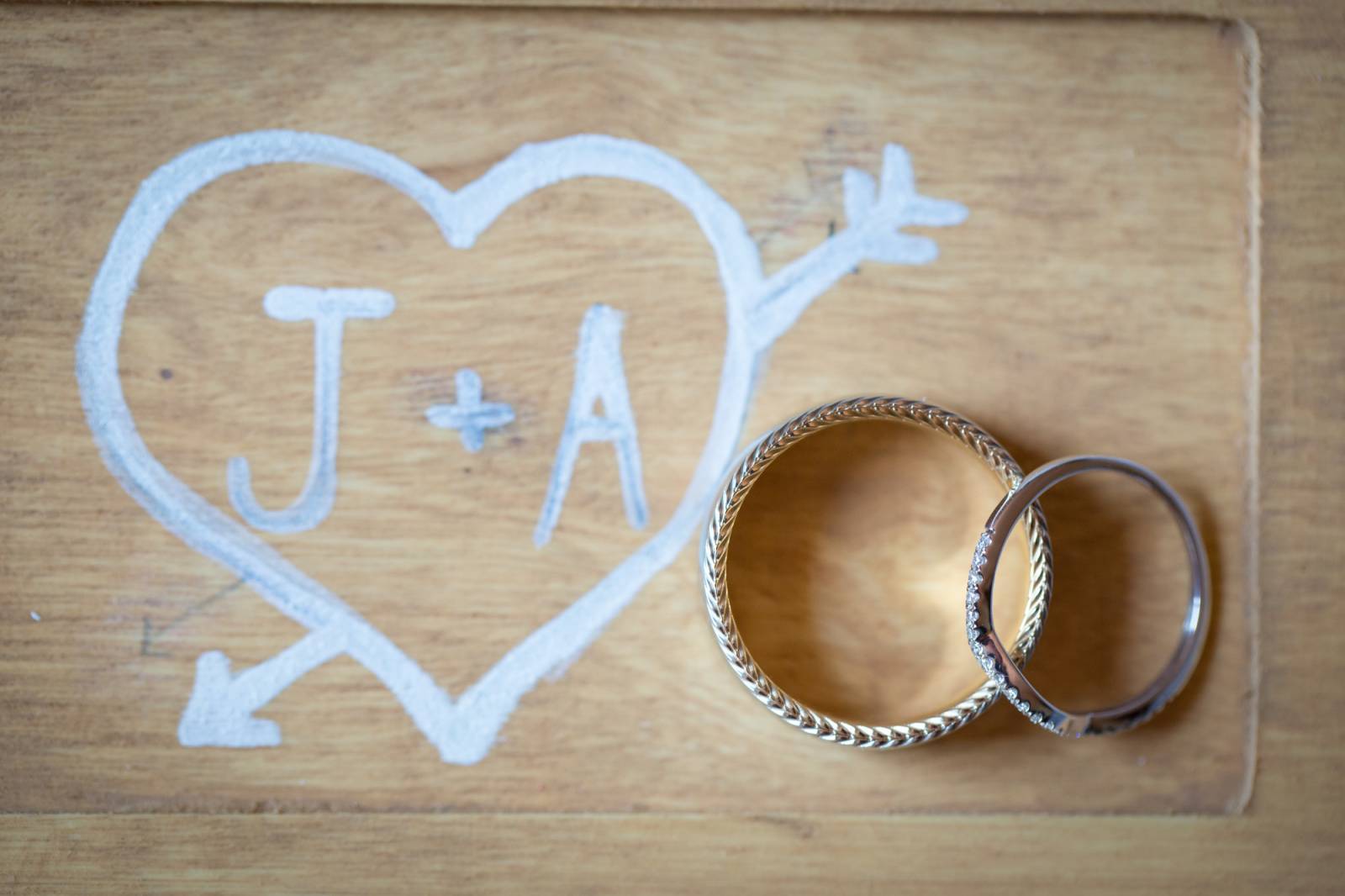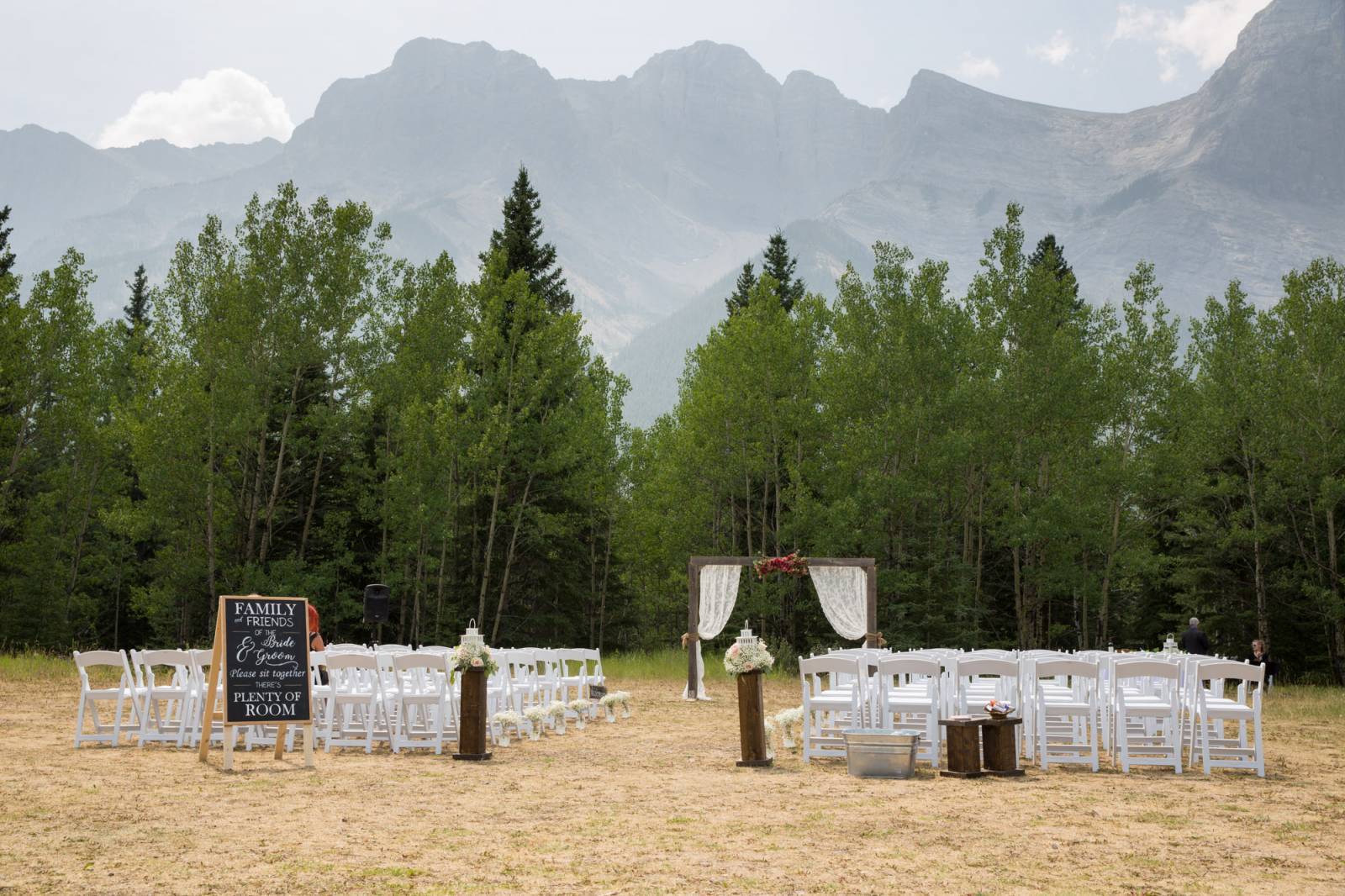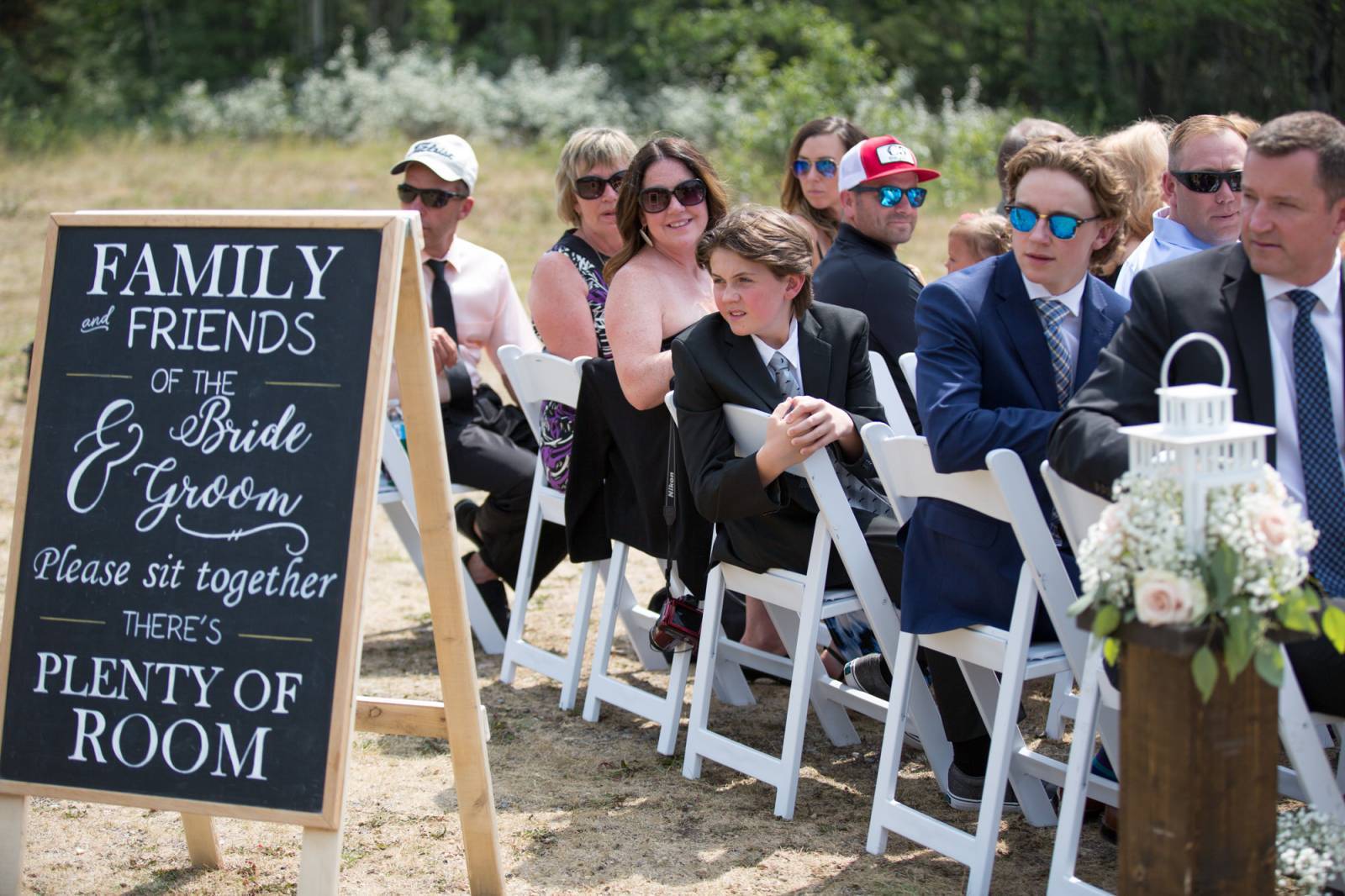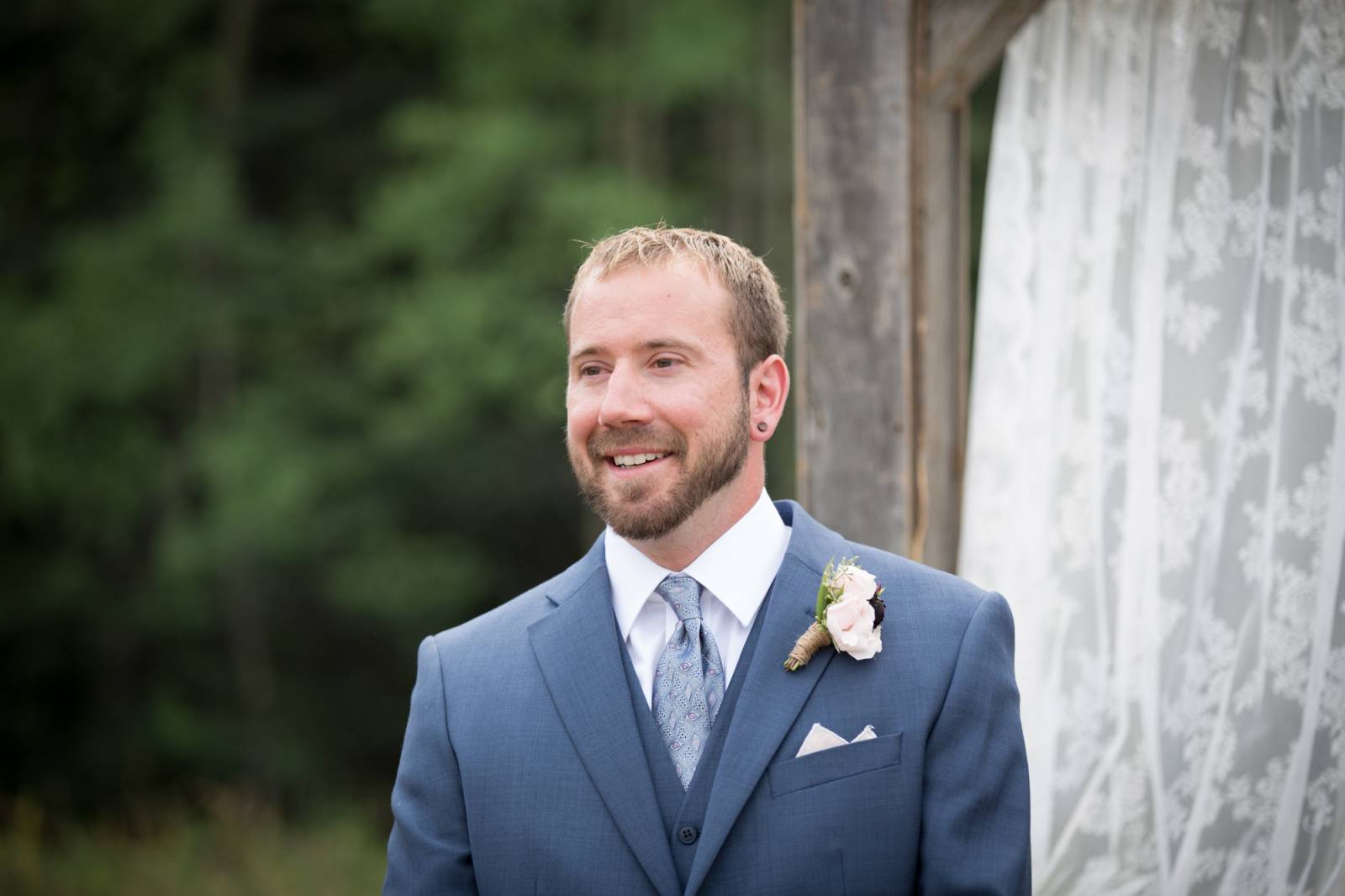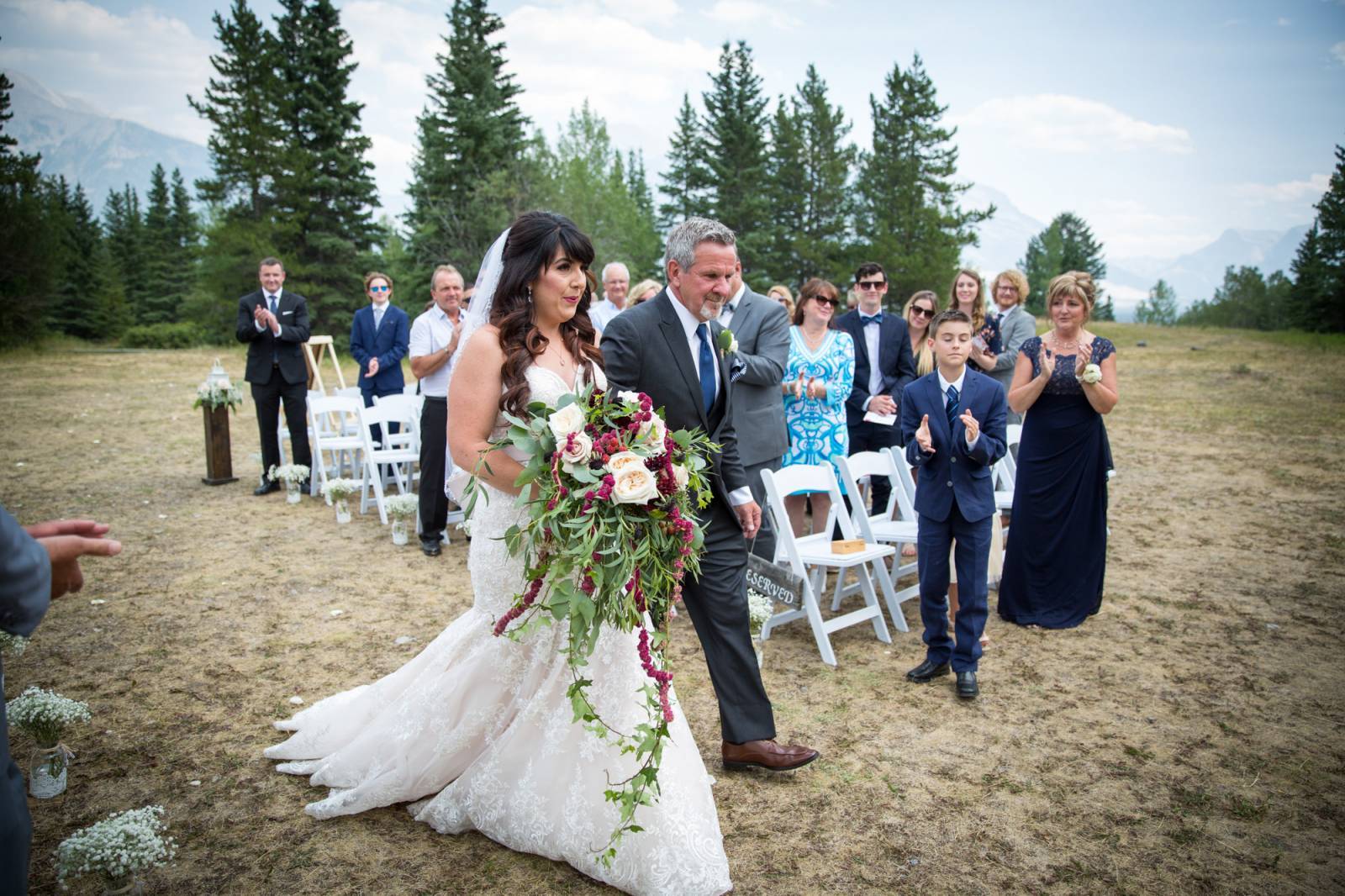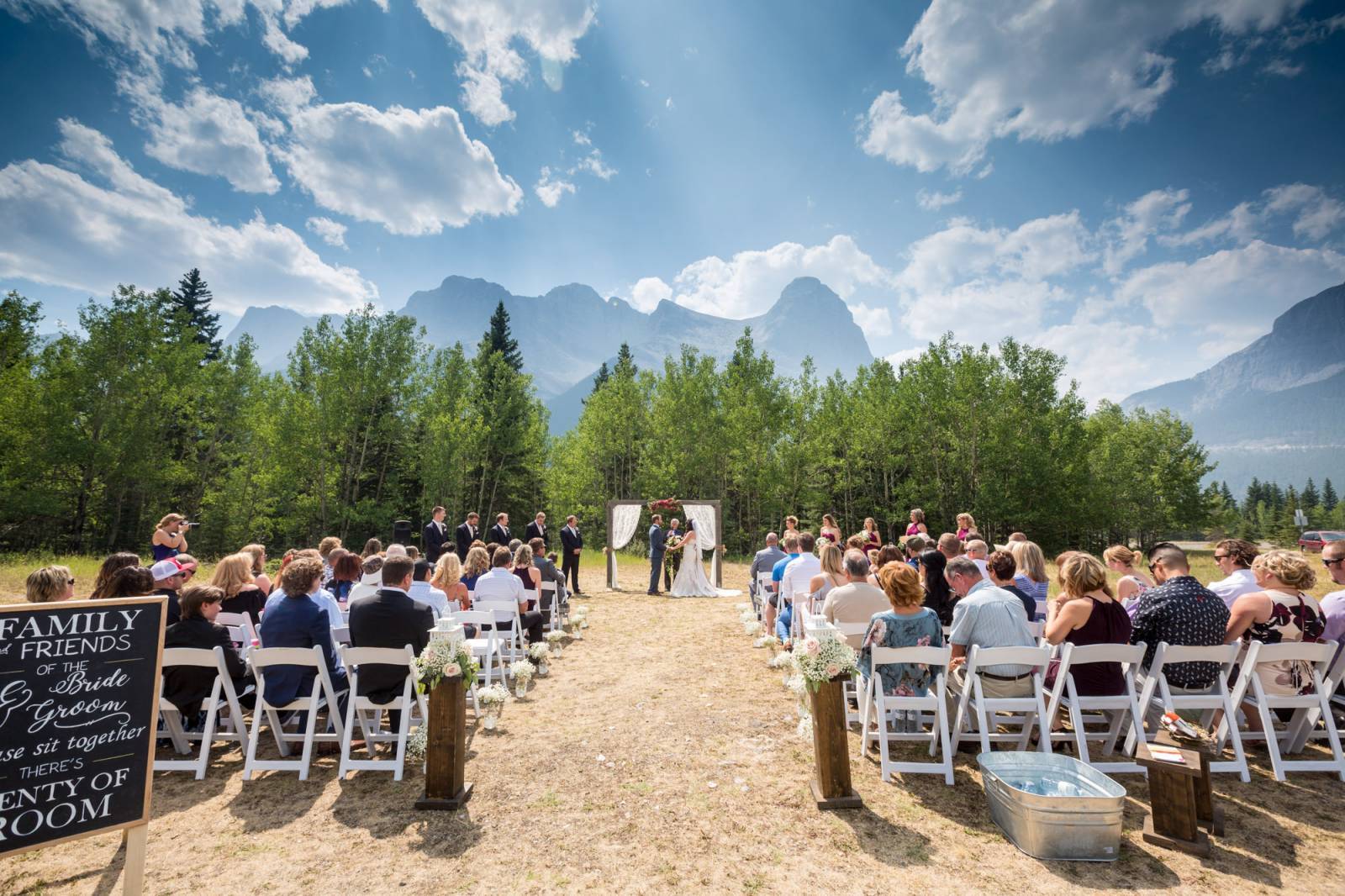 Seriously, can this Canmore wedding ceremony be any more beautiful!?! The image above is absolutely breathtaking and captures the beauty of getting married outside in the mountains so perfectly! If you're still contemplating about where to get married, I think this shows the beauty of Canmore perfectly!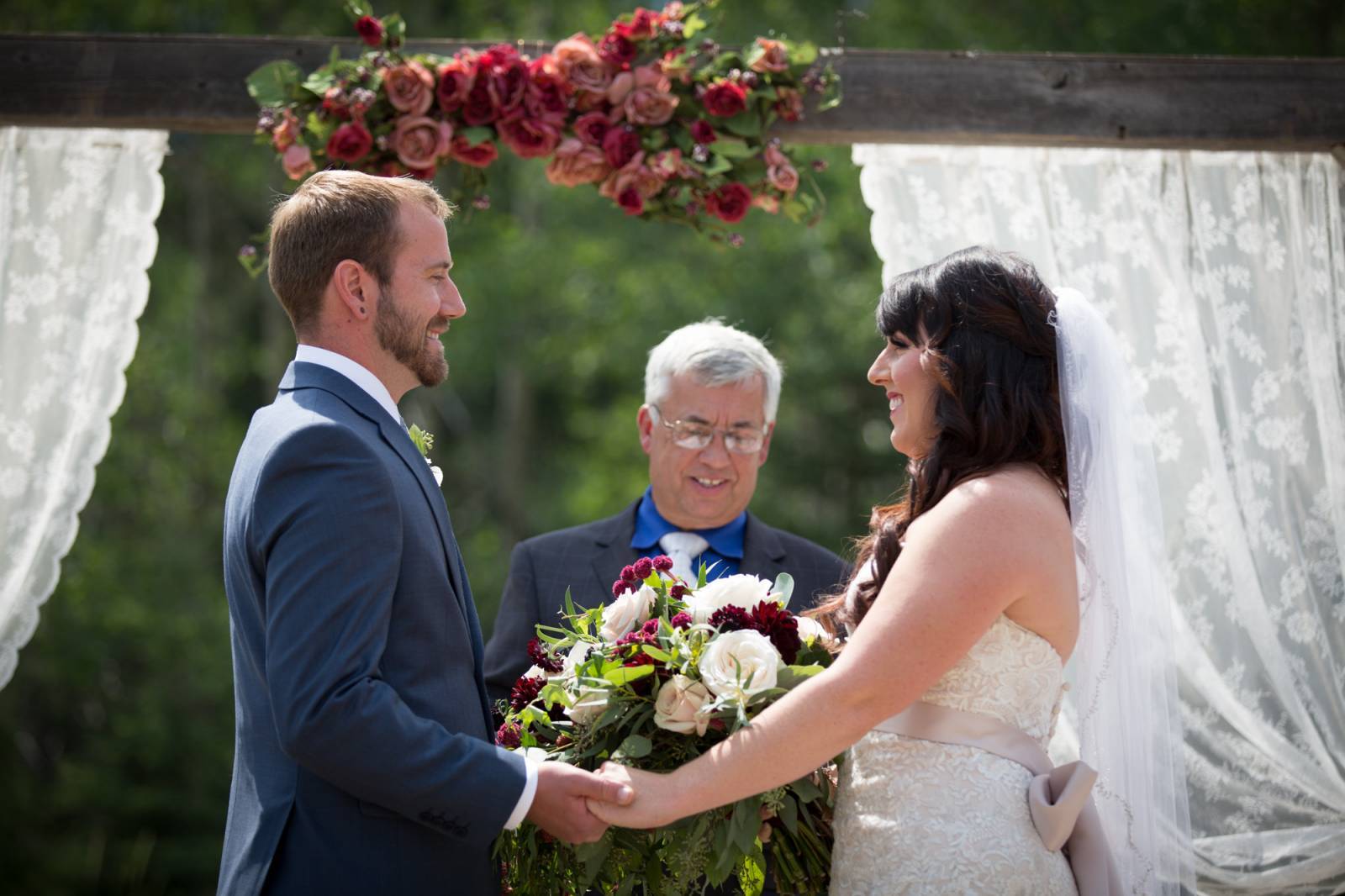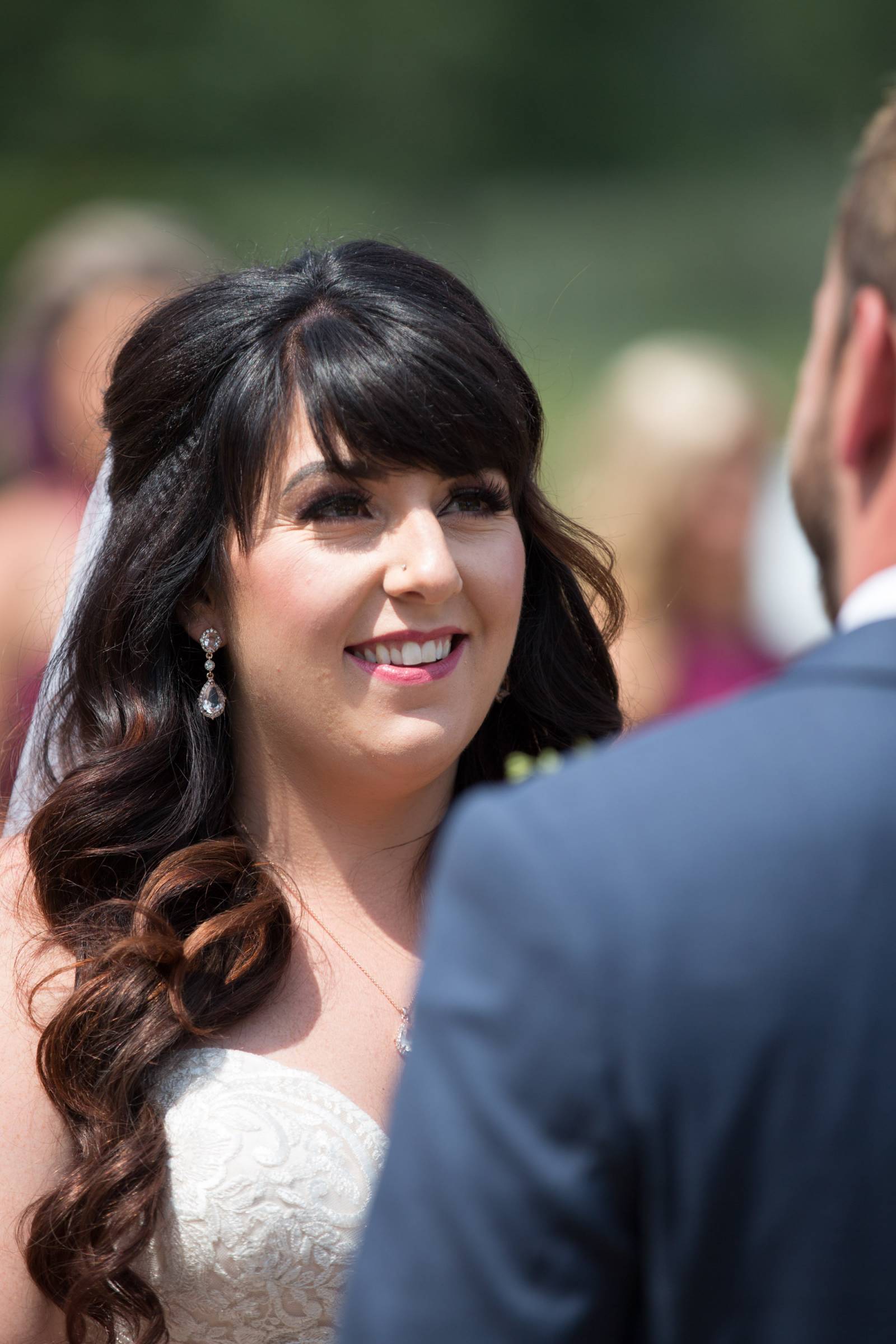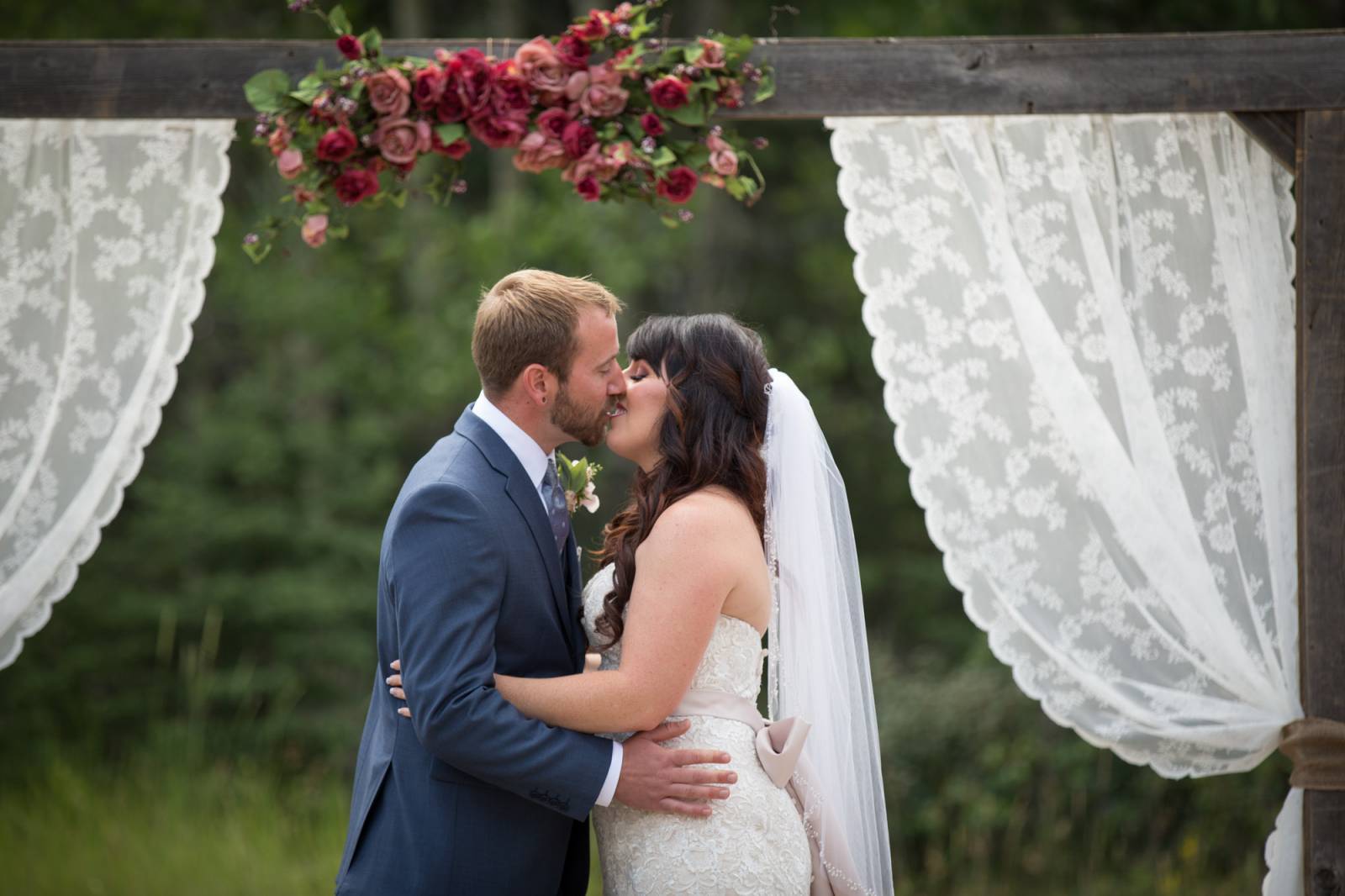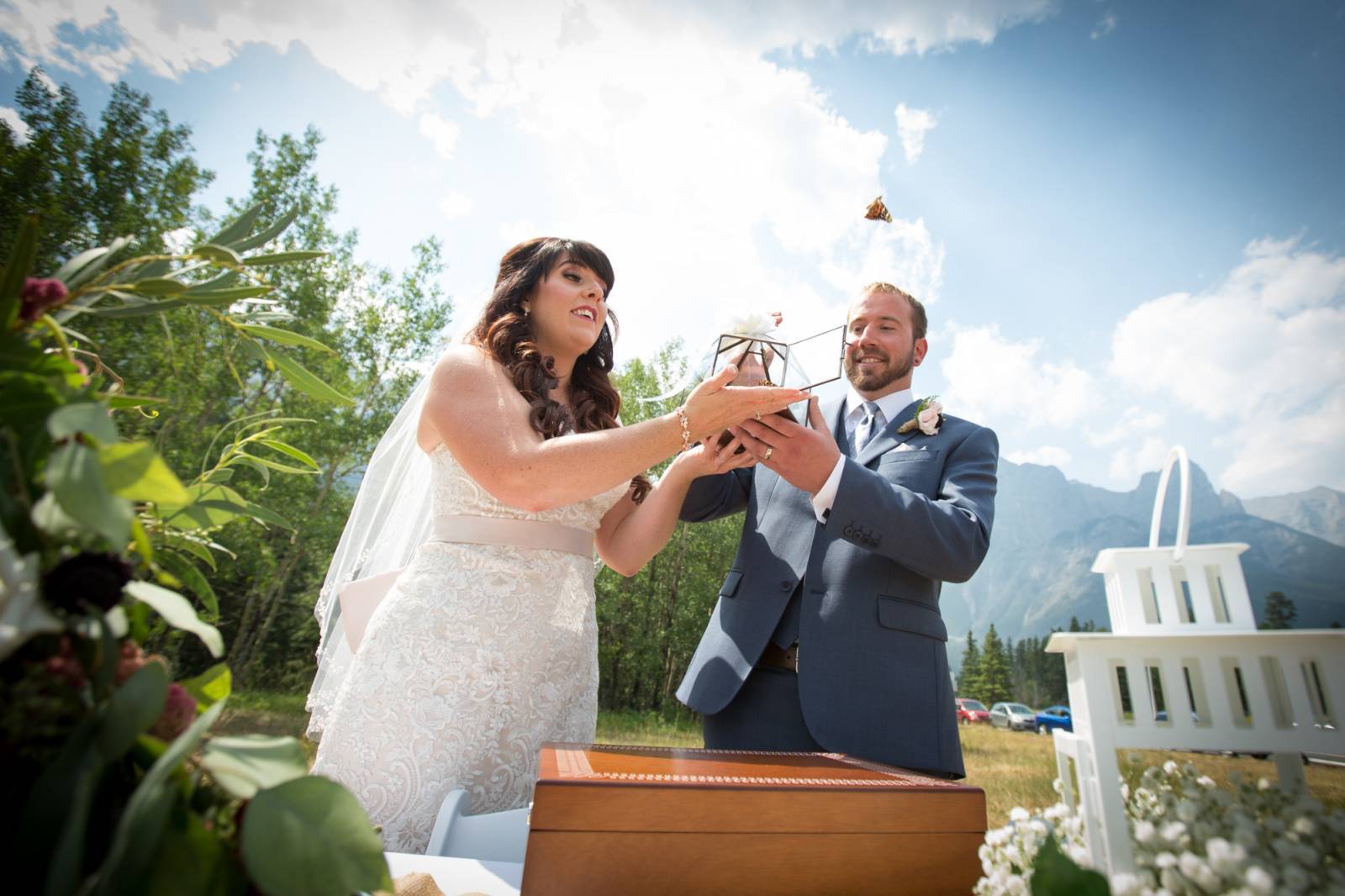 This is another of my favourite images from Eric Daigle Photography (Canmore wedding photographer)...I love the touch of adding a special butterfly release into your wedding ceremony and this photo captured it absolutely perfect!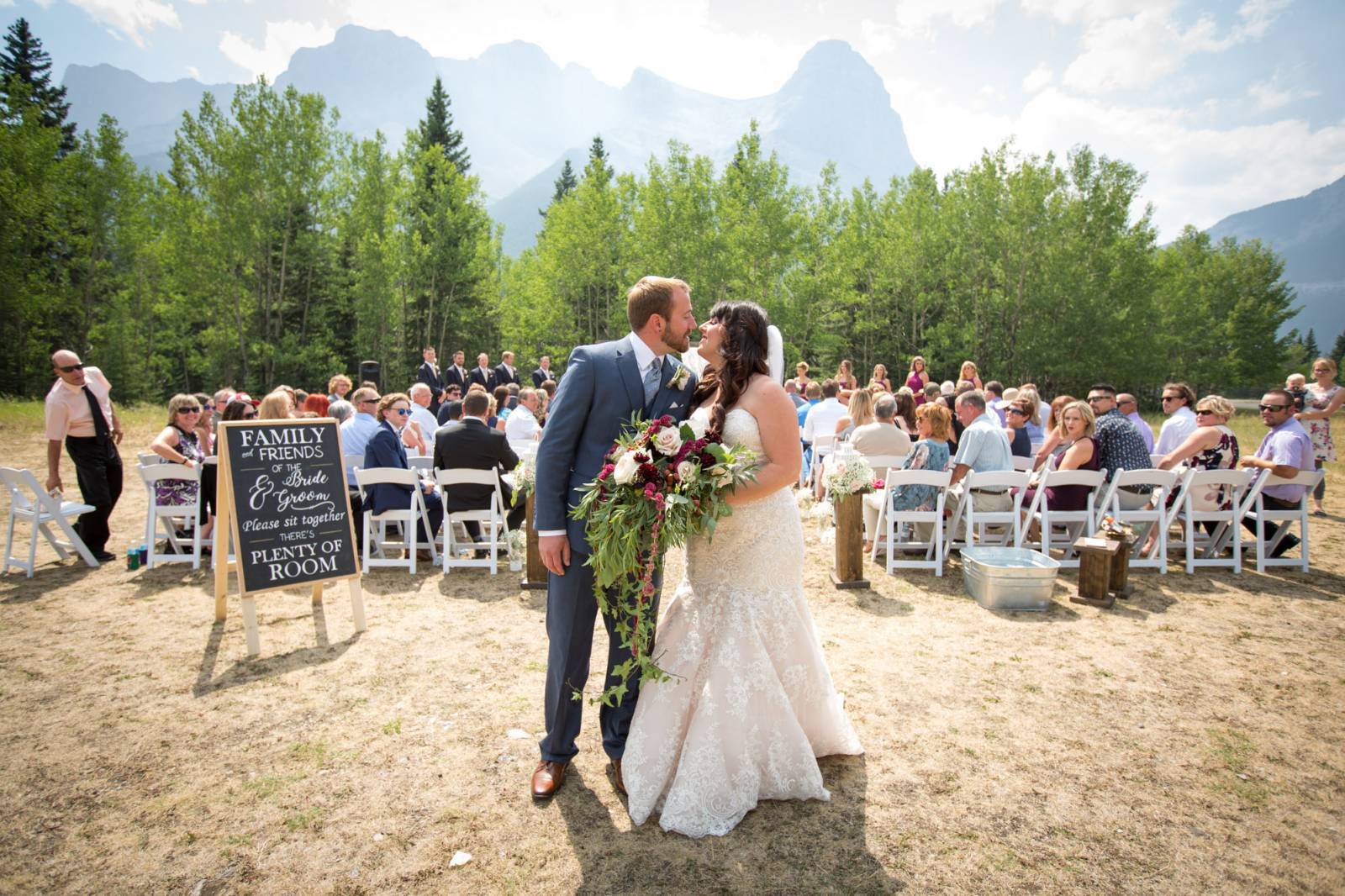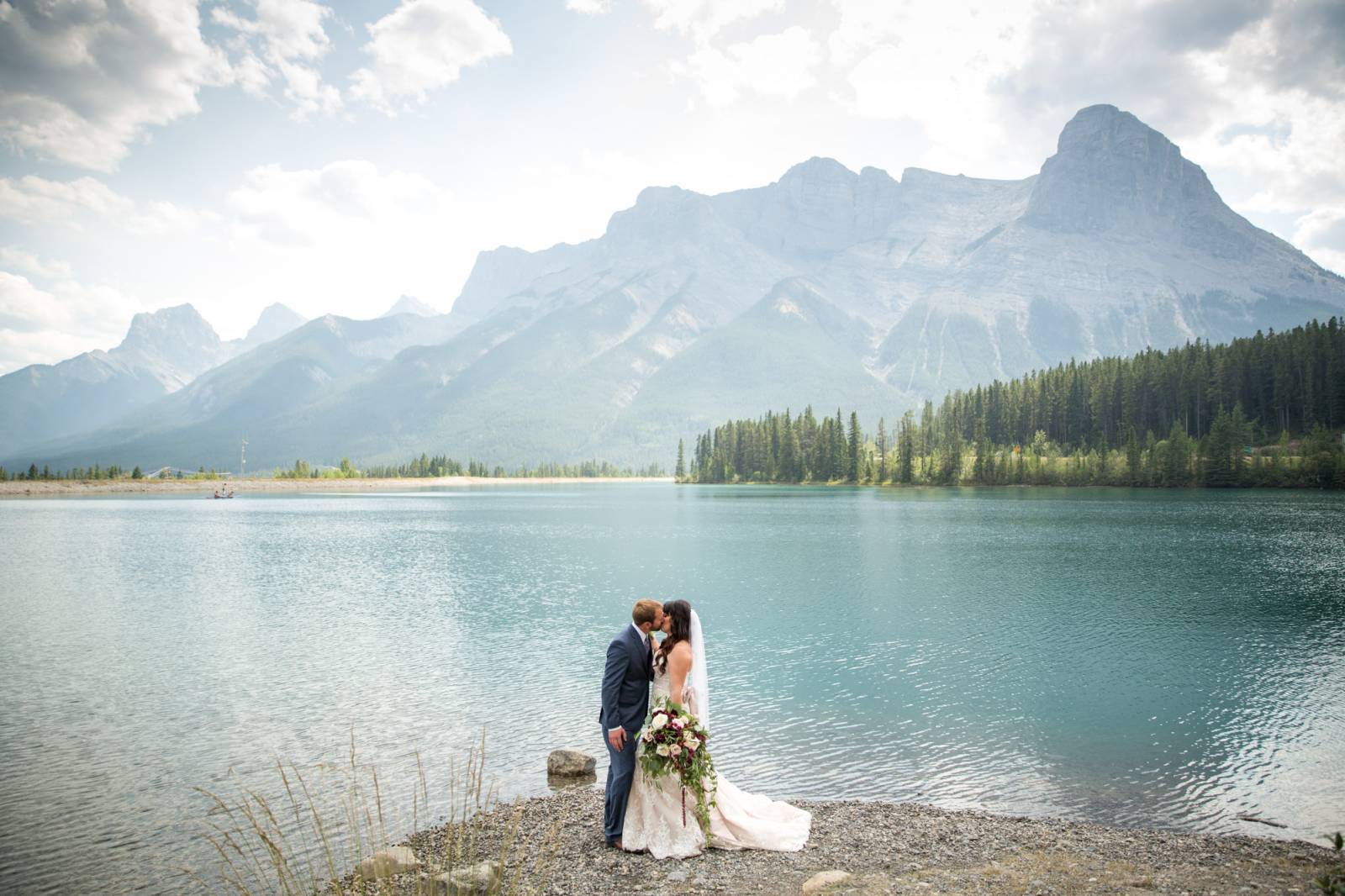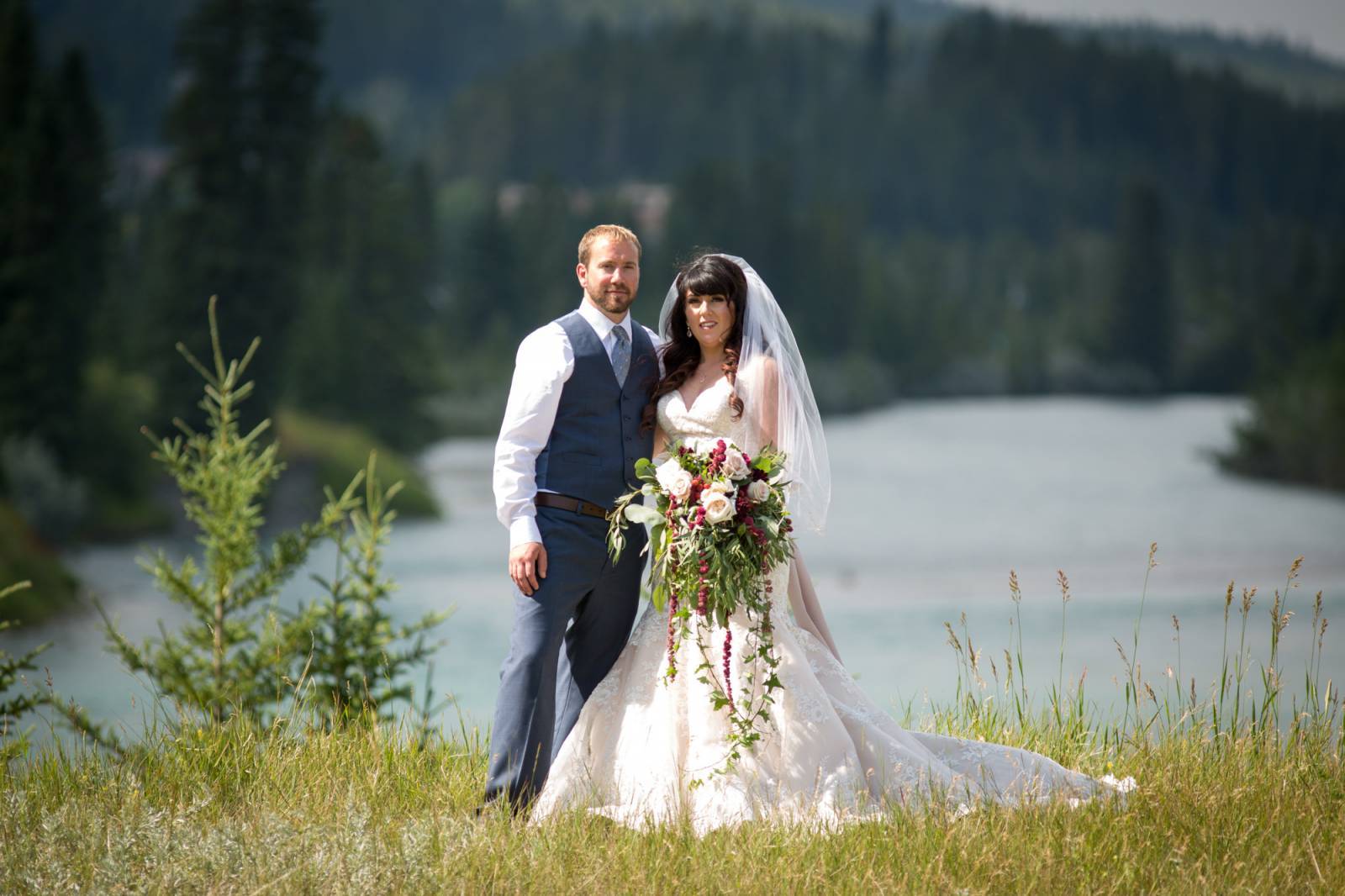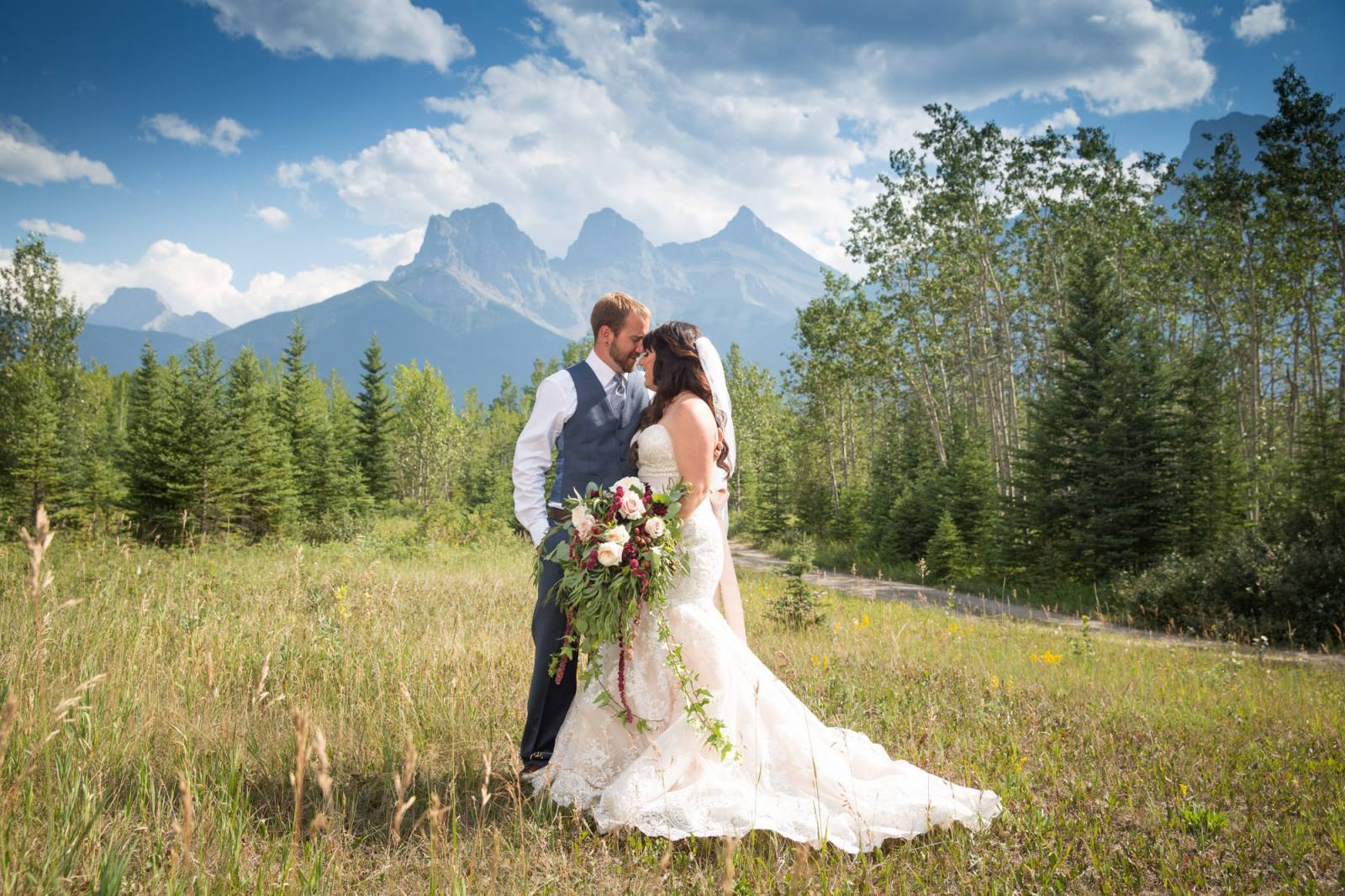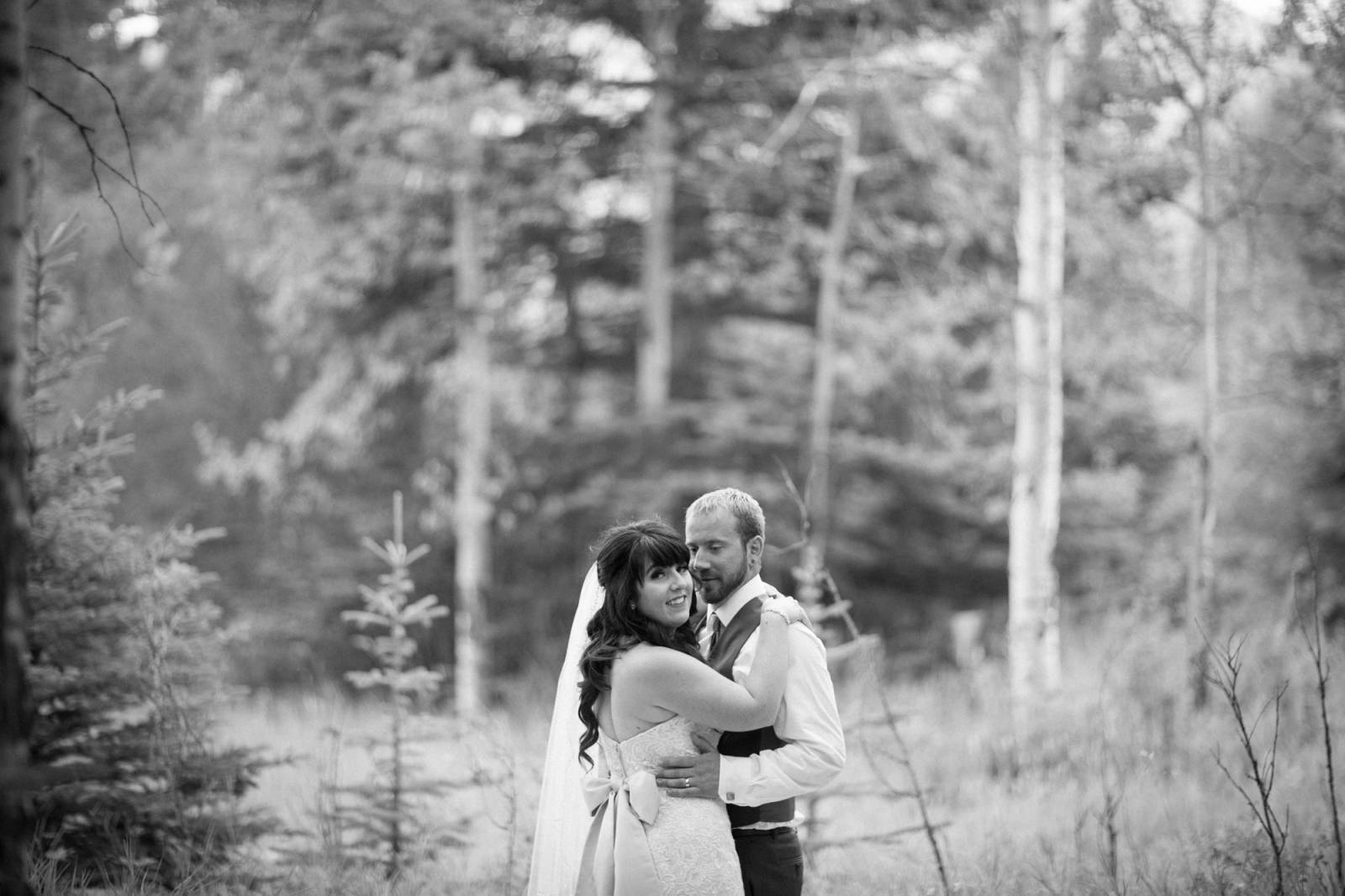 After spending time roaming through the mountain fields and lakes, the newly married couple finally headed over to their incredible rustic reception venue, Cornerstone Theatre. Covered in reclaimed barn wood and only steps away from downtown, this venue always looks amazing (and the food is incredible too!).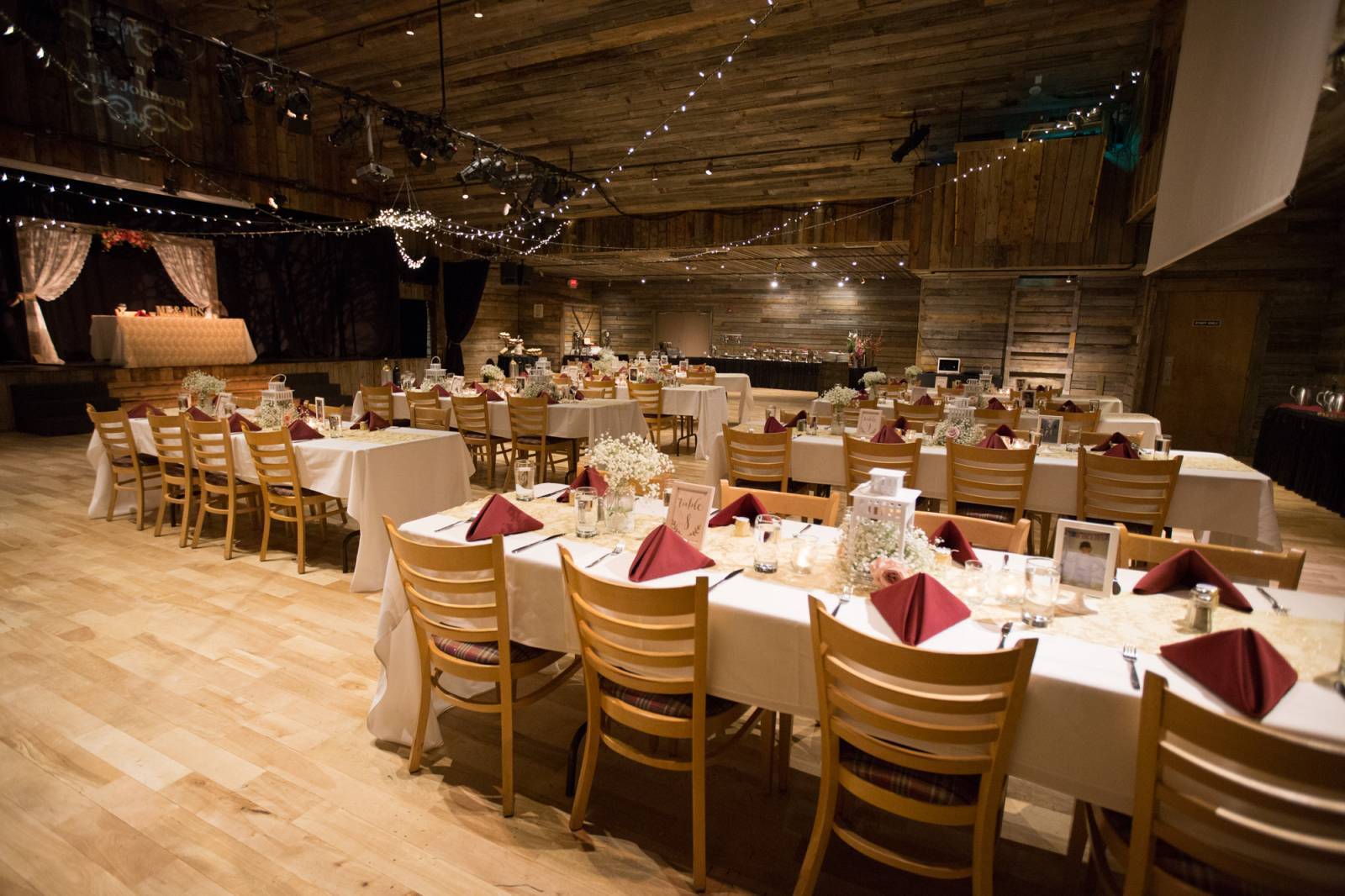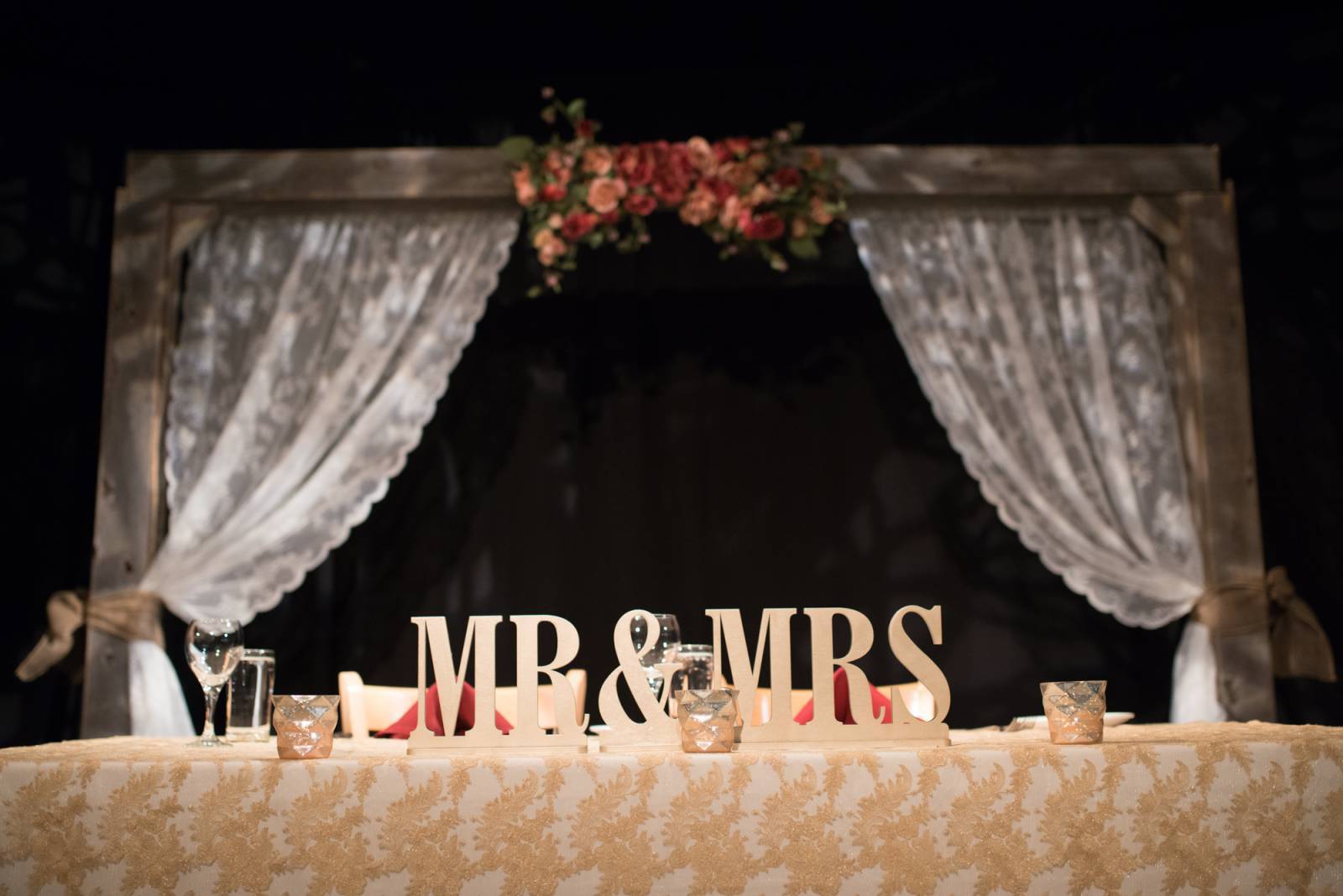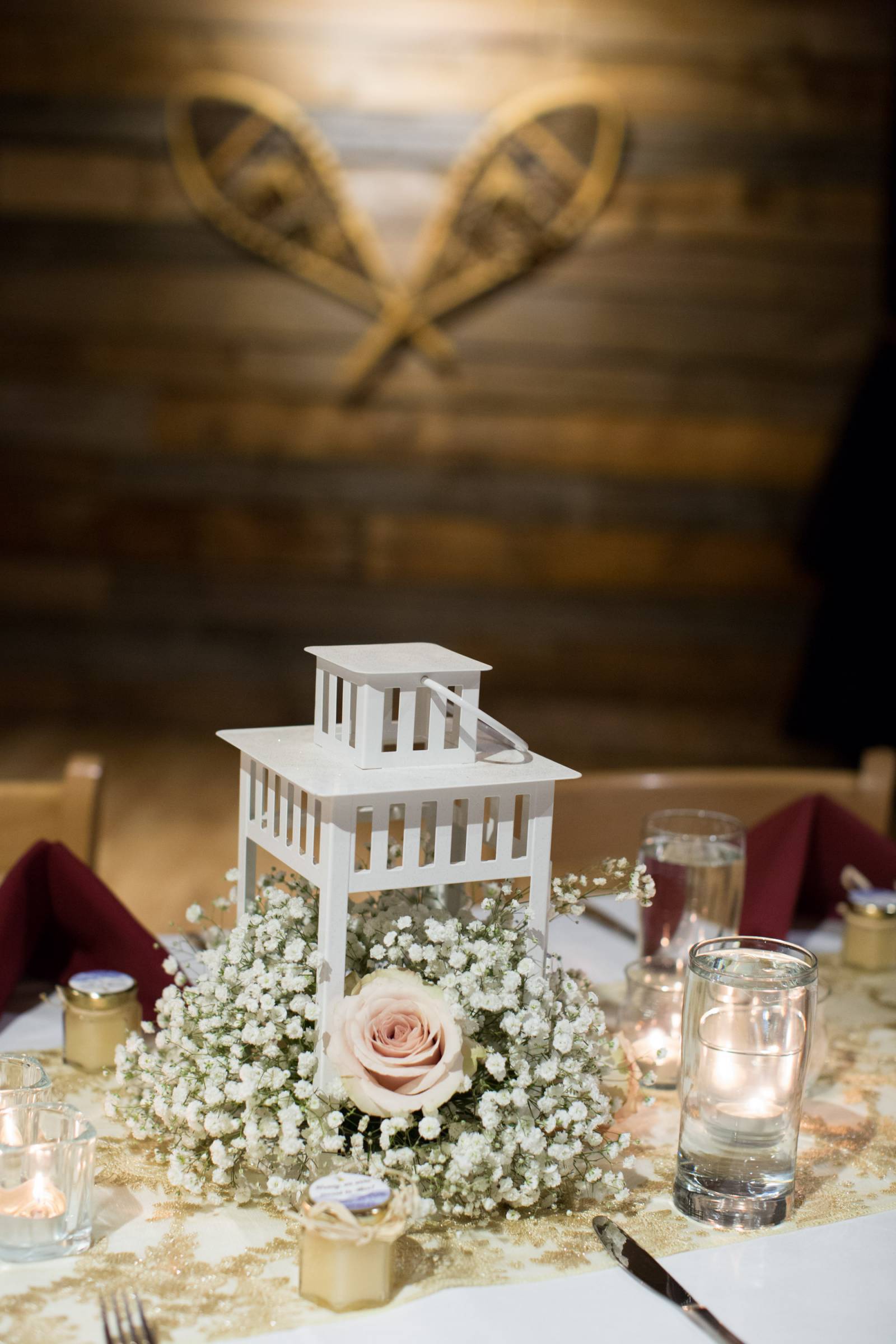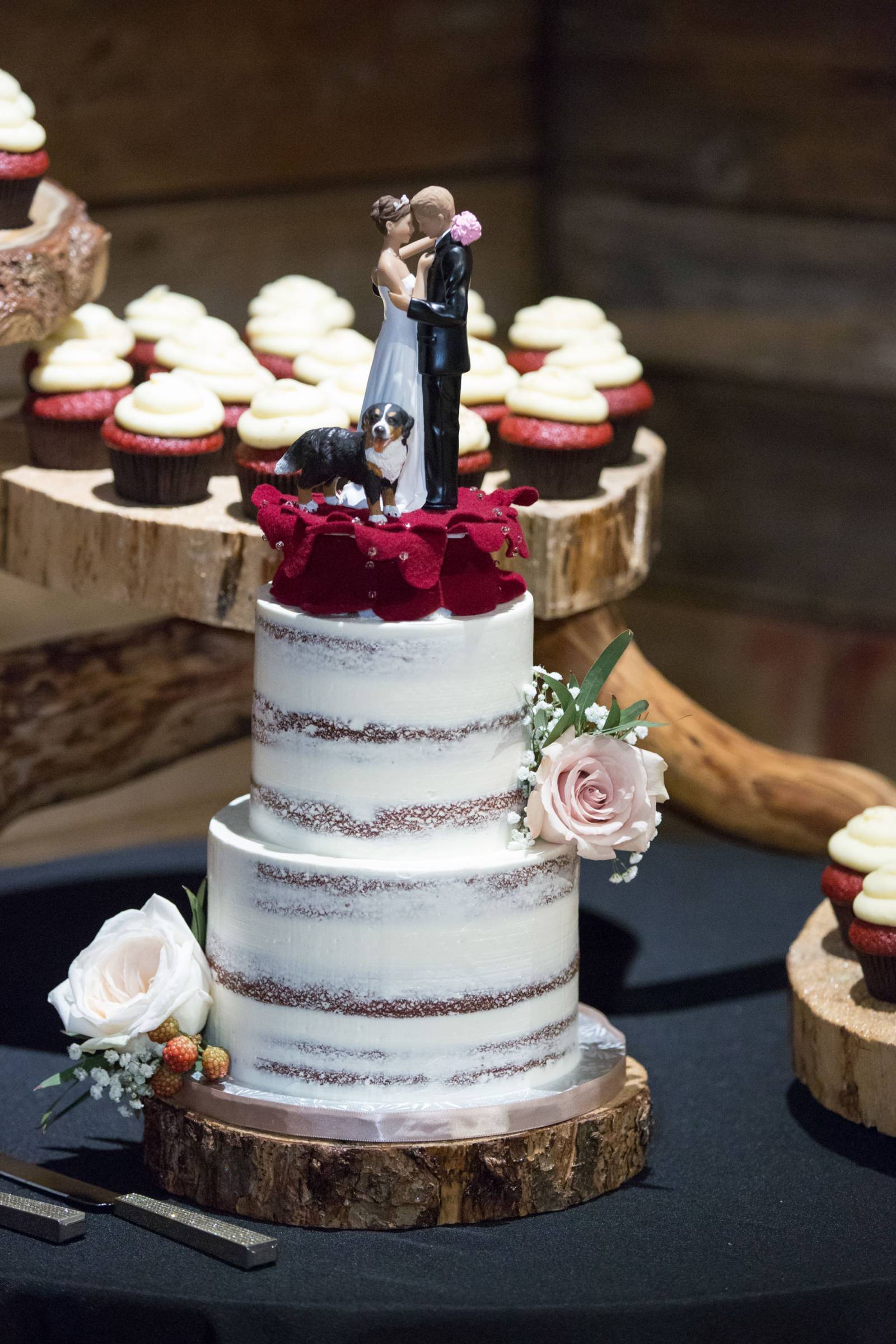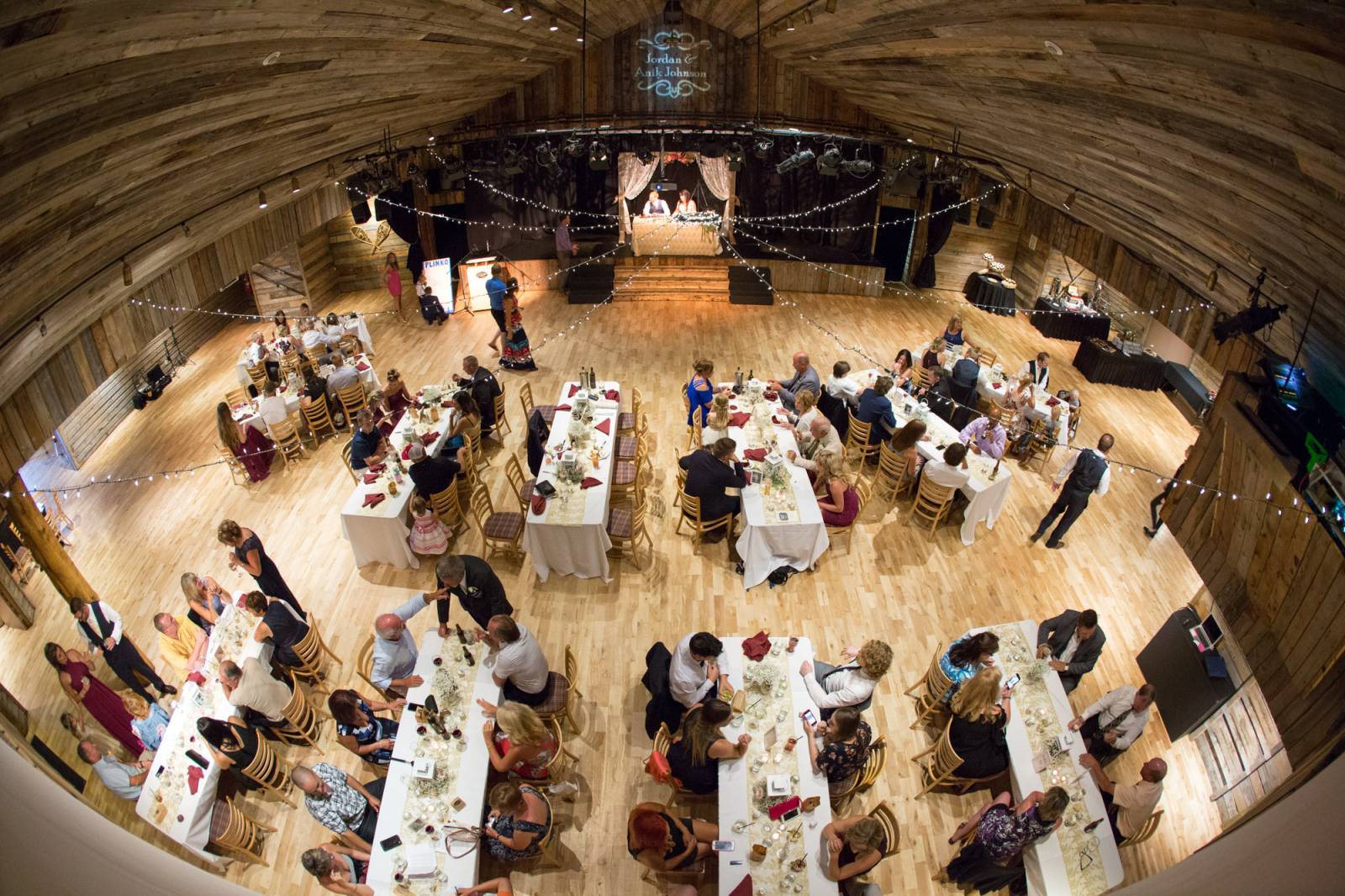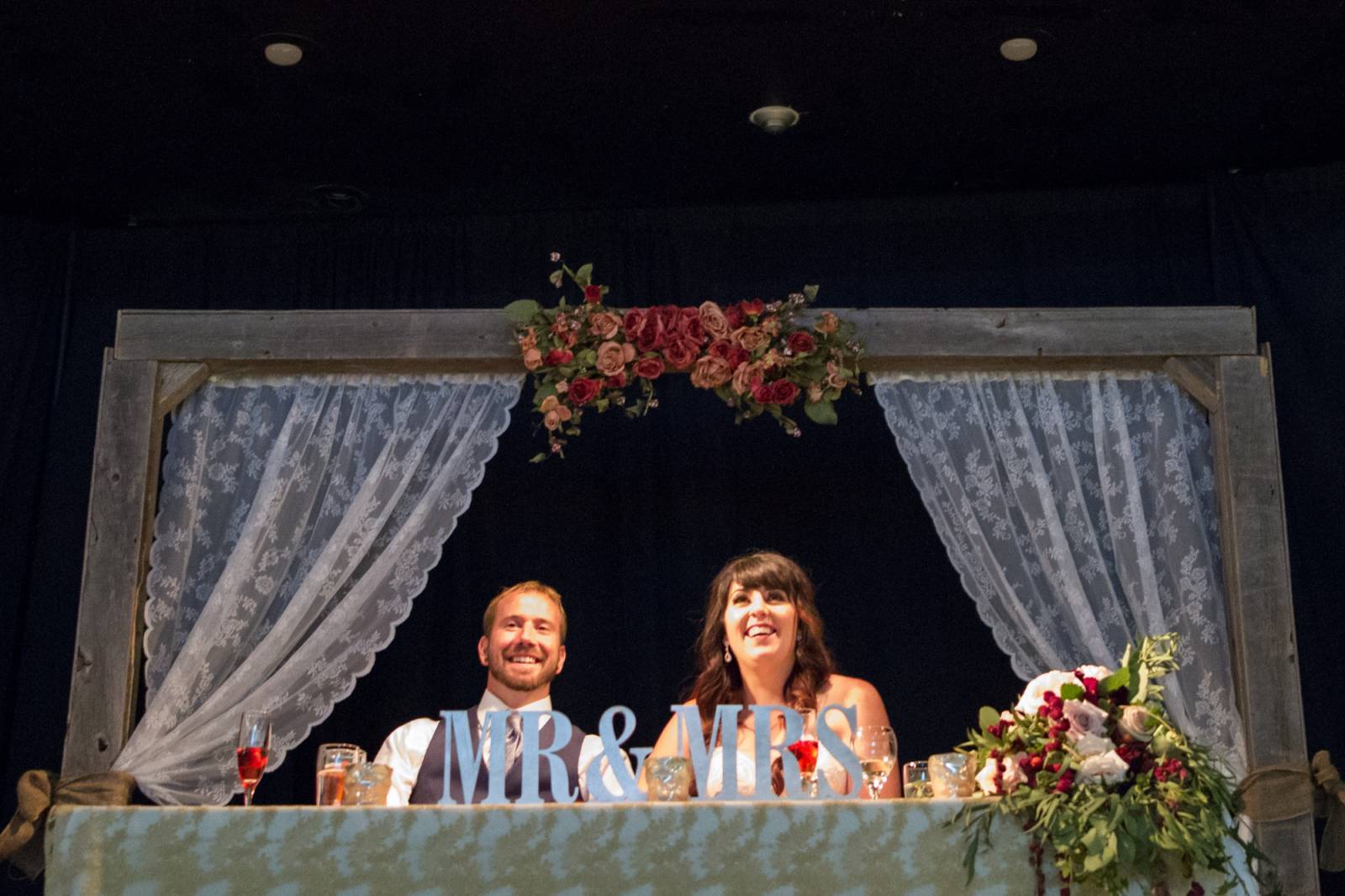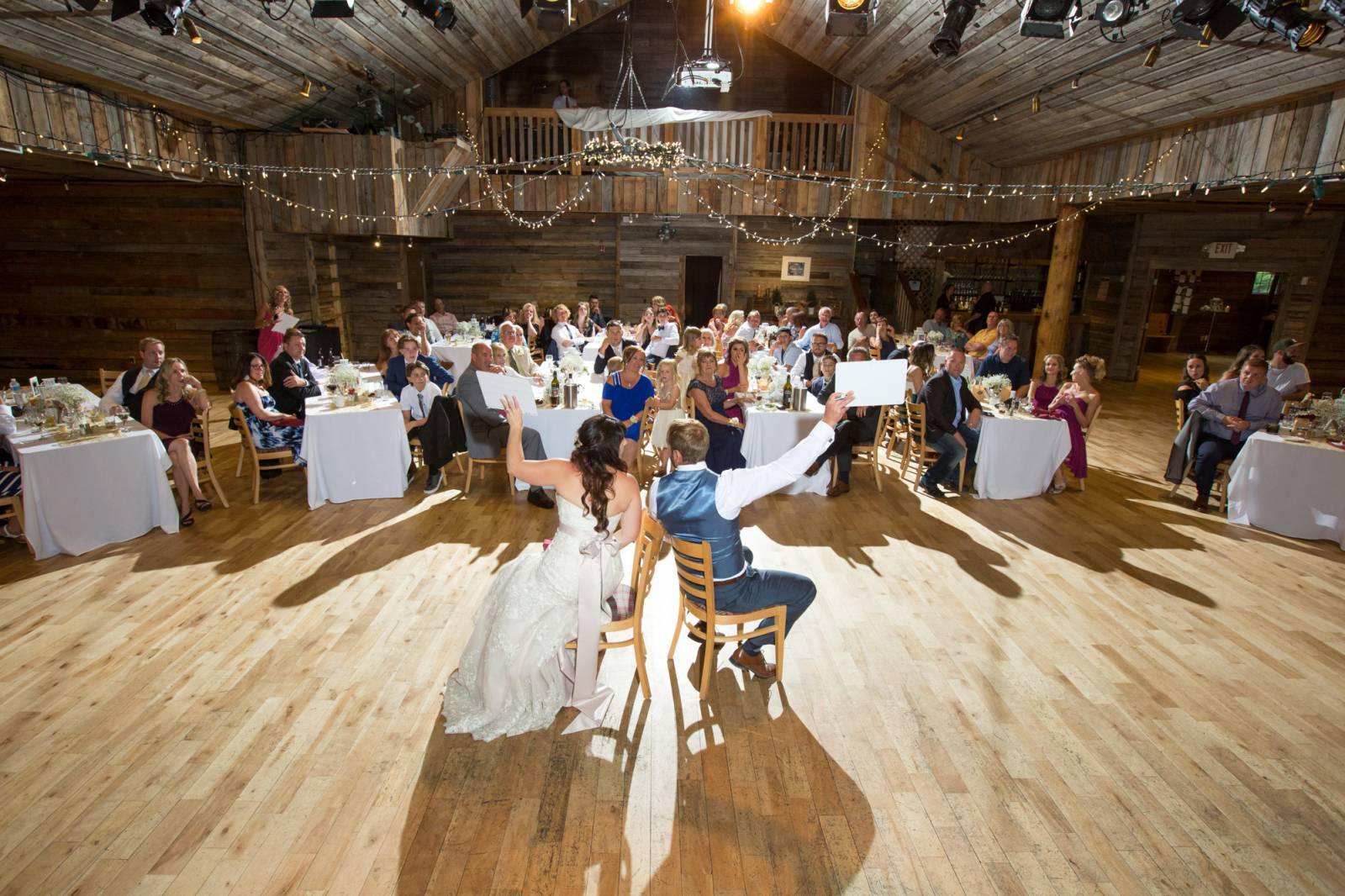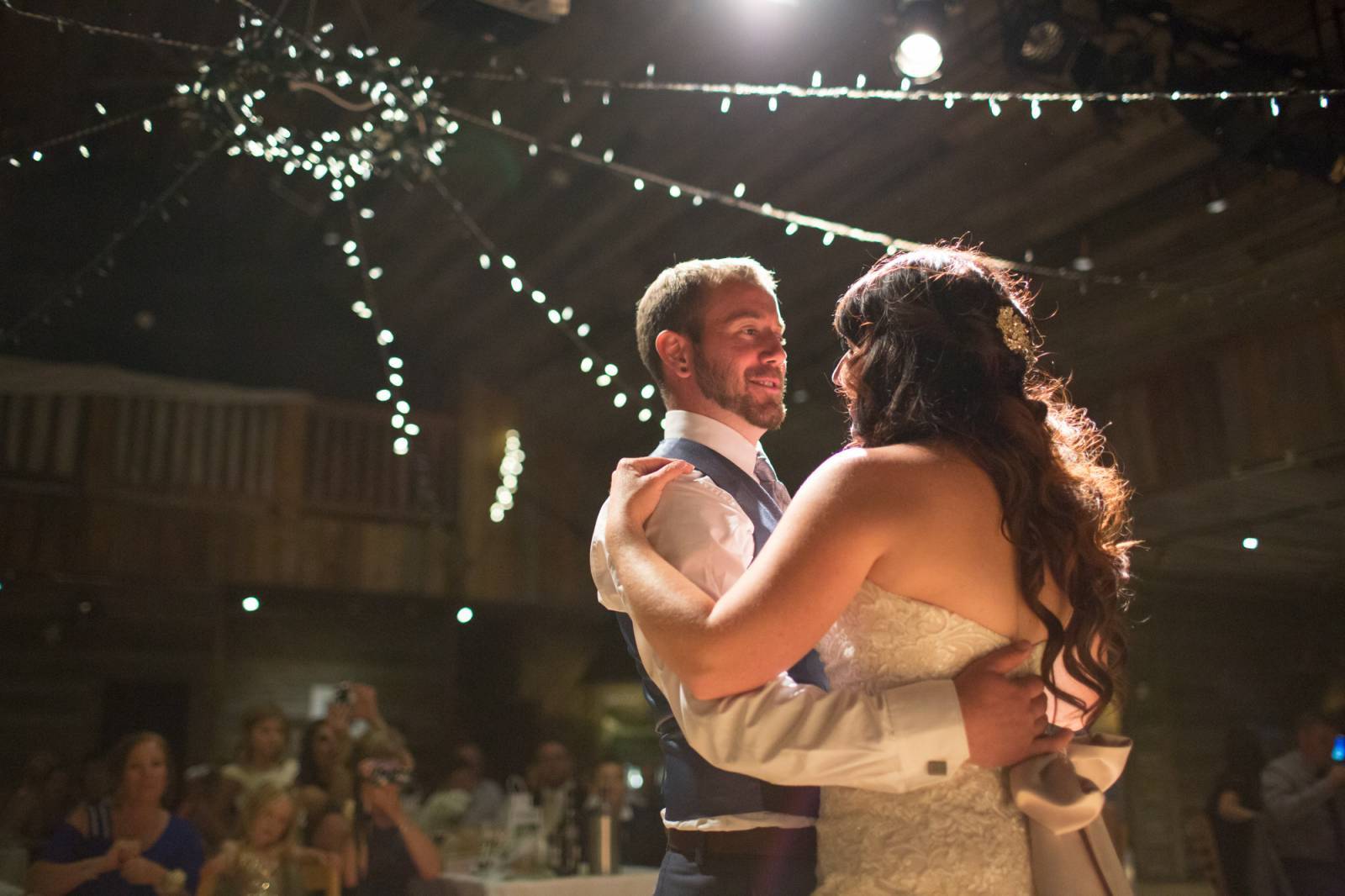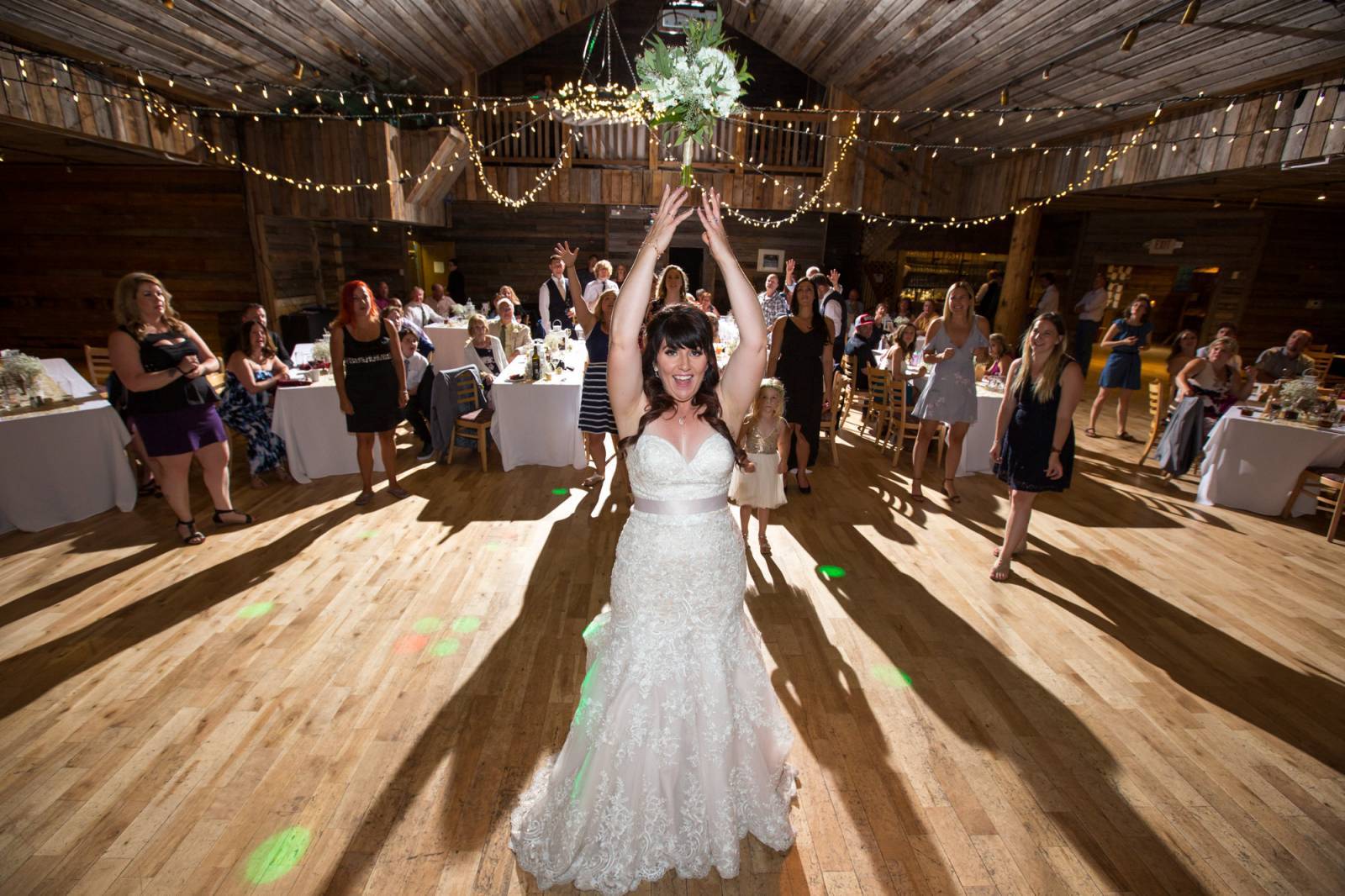 If you want to find more inspiration and ideas for a Canmore wedding head over here for great features, real weddings and articles - Canmore wedding ideas & inspiration.
And don't forget to check out Cornerstone Theatre as you look for the perfect Canmore reception venue (they have some incredible ceremony options too). You can find out more information about Cornerstone Theatre right here or by heading to their website.
Lastly, we can't forget to thank Canmore wedding photographer, Eric Daigle Photography for sharing these gorgeous photos with us and giving us a glimpse into such a beautiful wedding and amazing couple! You can check out more info about his work in his profile here.