Winter in Canmore can be very unpredictable! From one day to the next the temperatures can swing immensely as a chinook rolls in with warm winds and the temperatures change from extreme negatives to above zero. But no matter what the temperature, there is something magical about winter in the mountains and I am excited to share this incredible Canmore elopement with you today!
Megan and Edwin eloped in front of the bubbling Spring creek with a background of towering mountains and freshly falling snow! It was a moment of love and intimacy that will be forever remembered by the two of them.
And today we are lucky to get to share a little glimpse into this gorgeous Canmore elopement as Canmore Photography by Les (an incredibly talented Canmore wedding photographer) shares a small snapshot of the day with us through his breathtaking photos.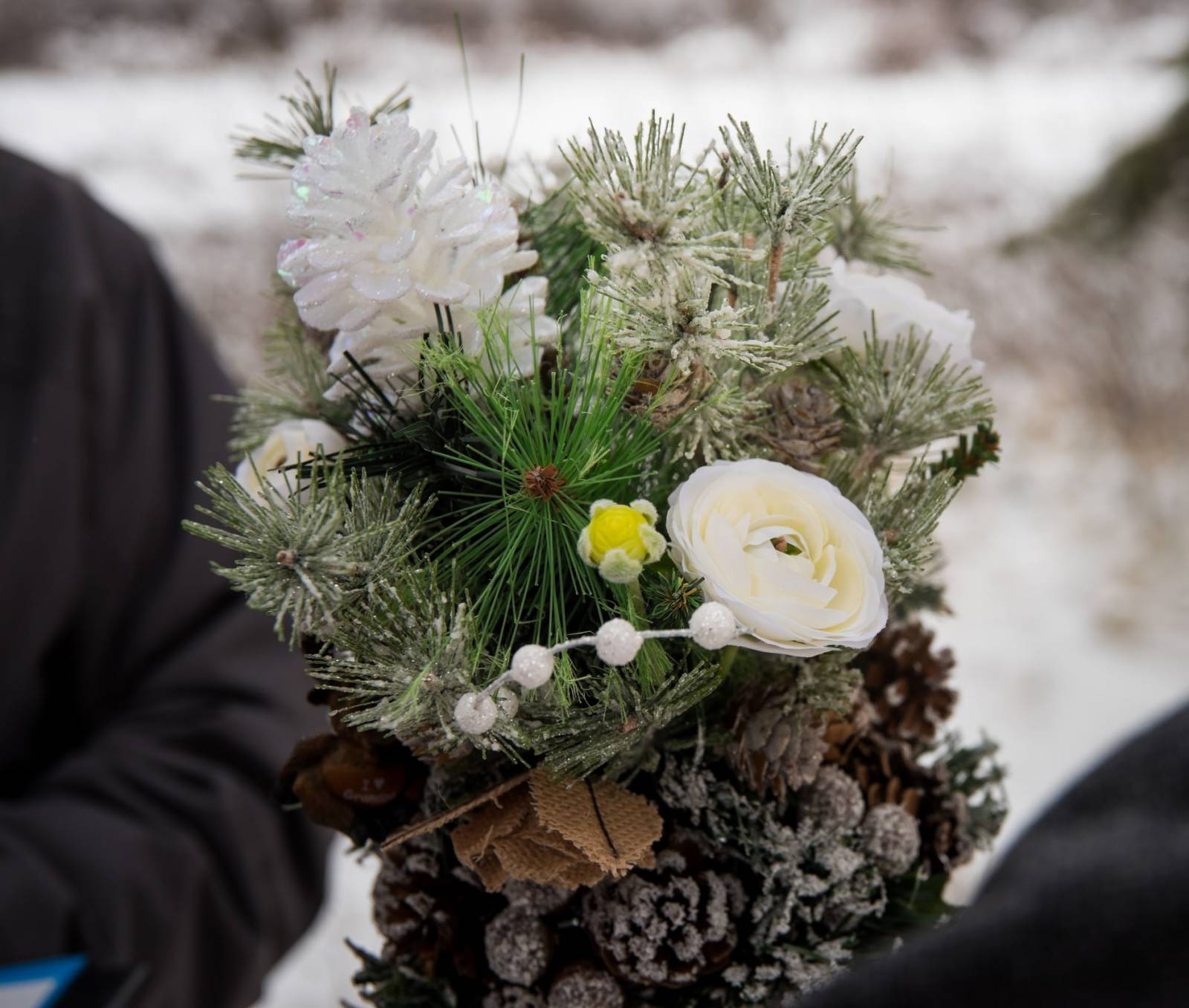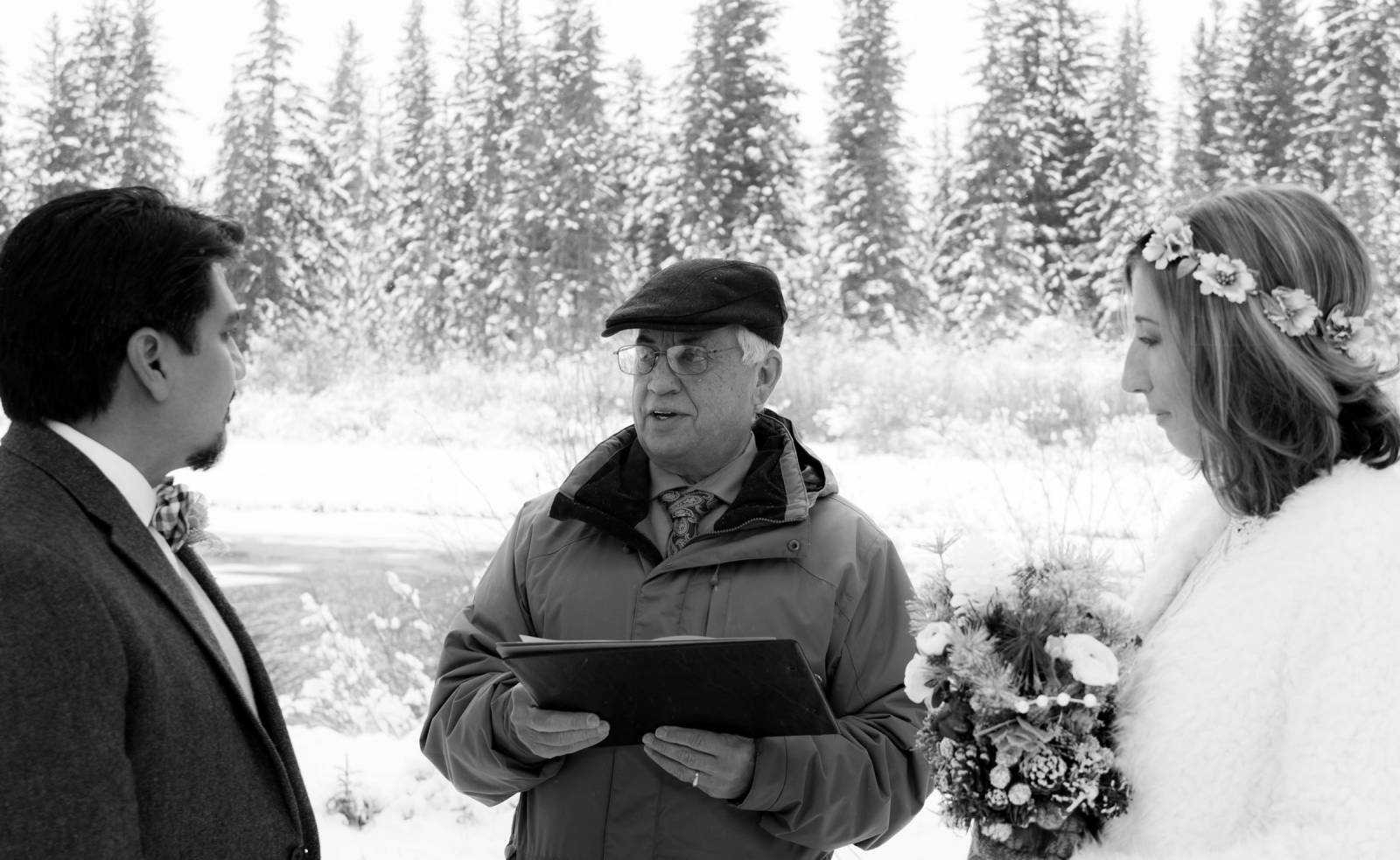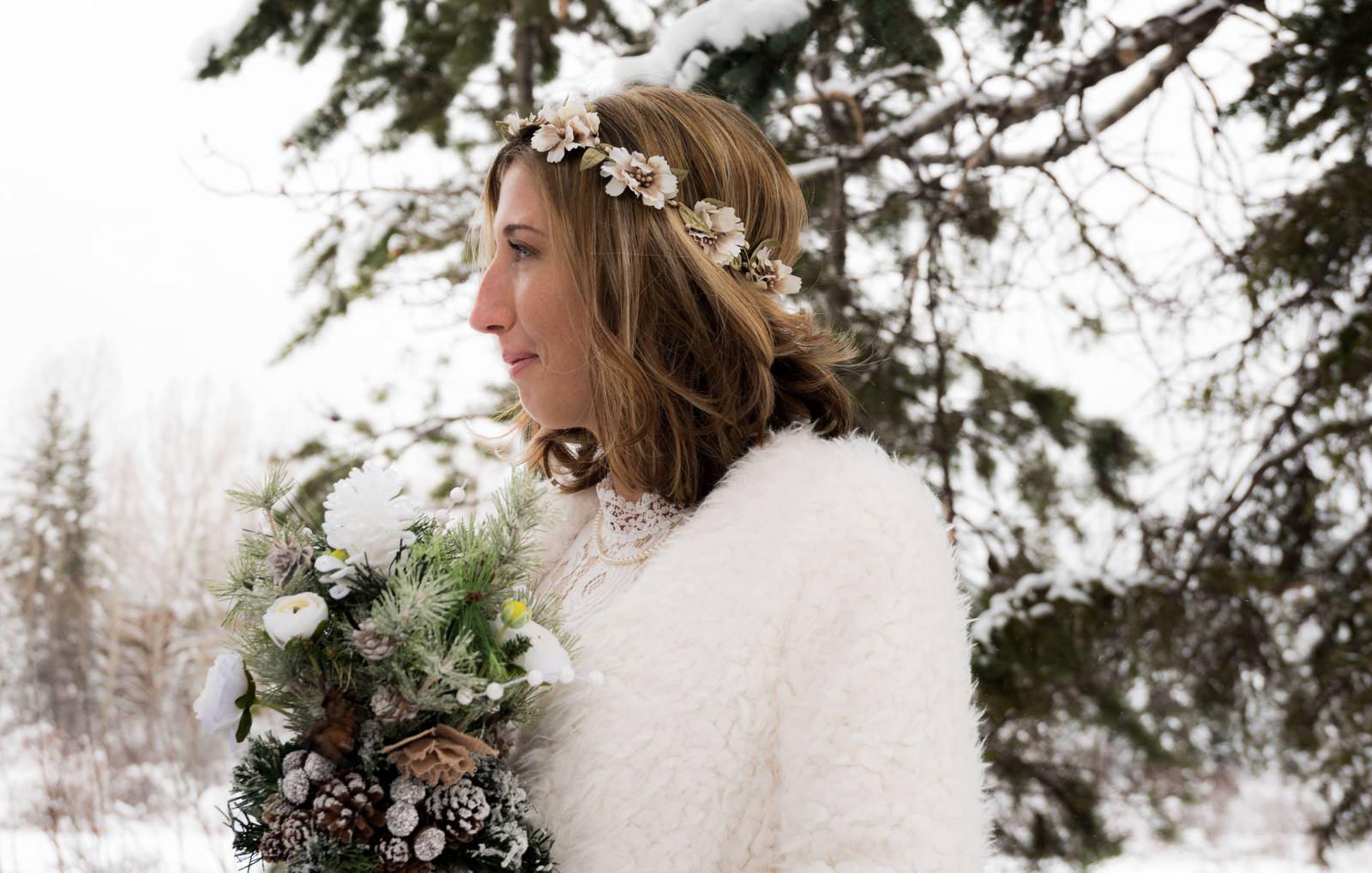 I love Megan's simple hair, it looks relaxed and beautiful with the small floral crown and feels absolutely perfect for a mountain elopement. Rapuzels Salon helped Megan create the perfect look!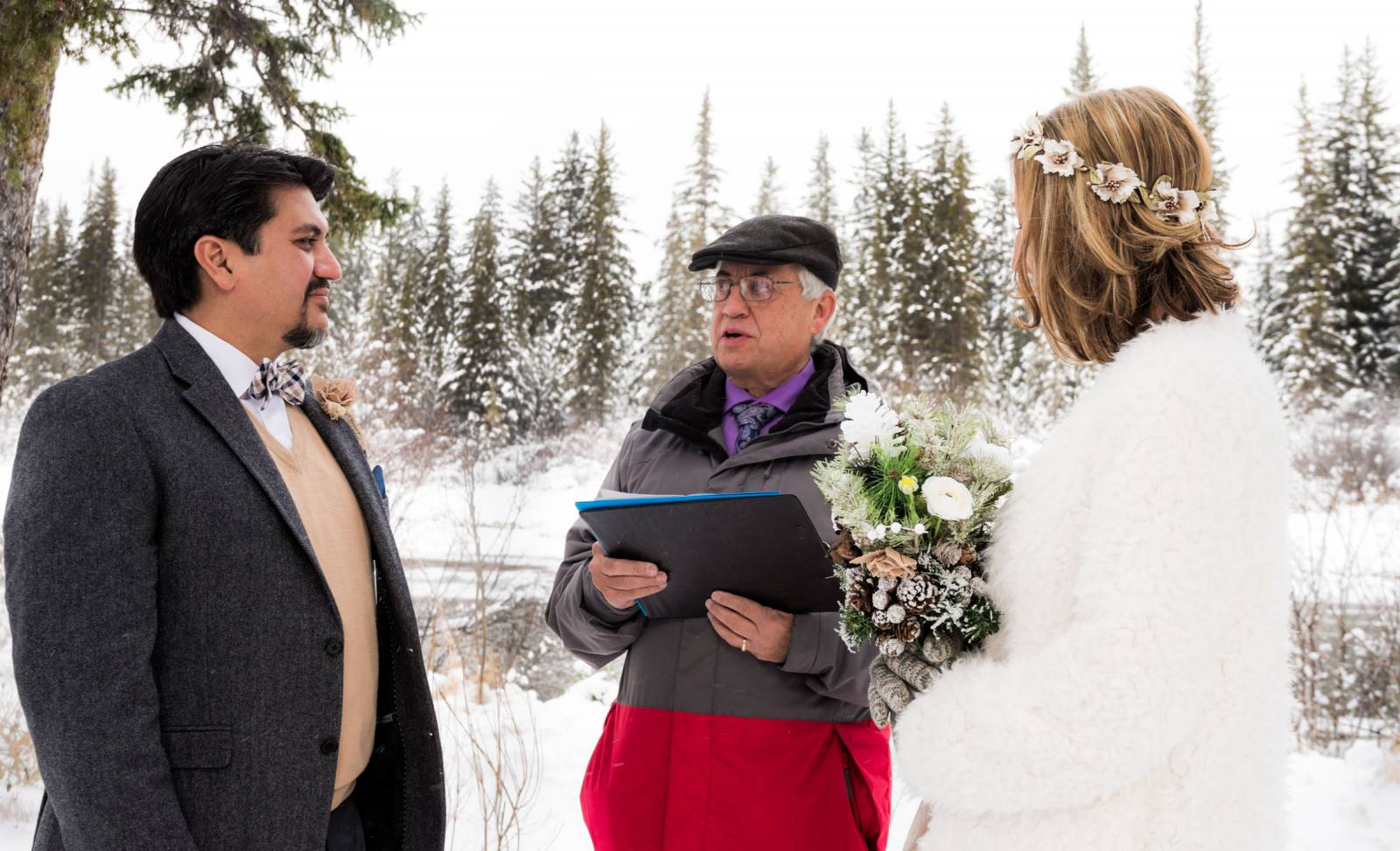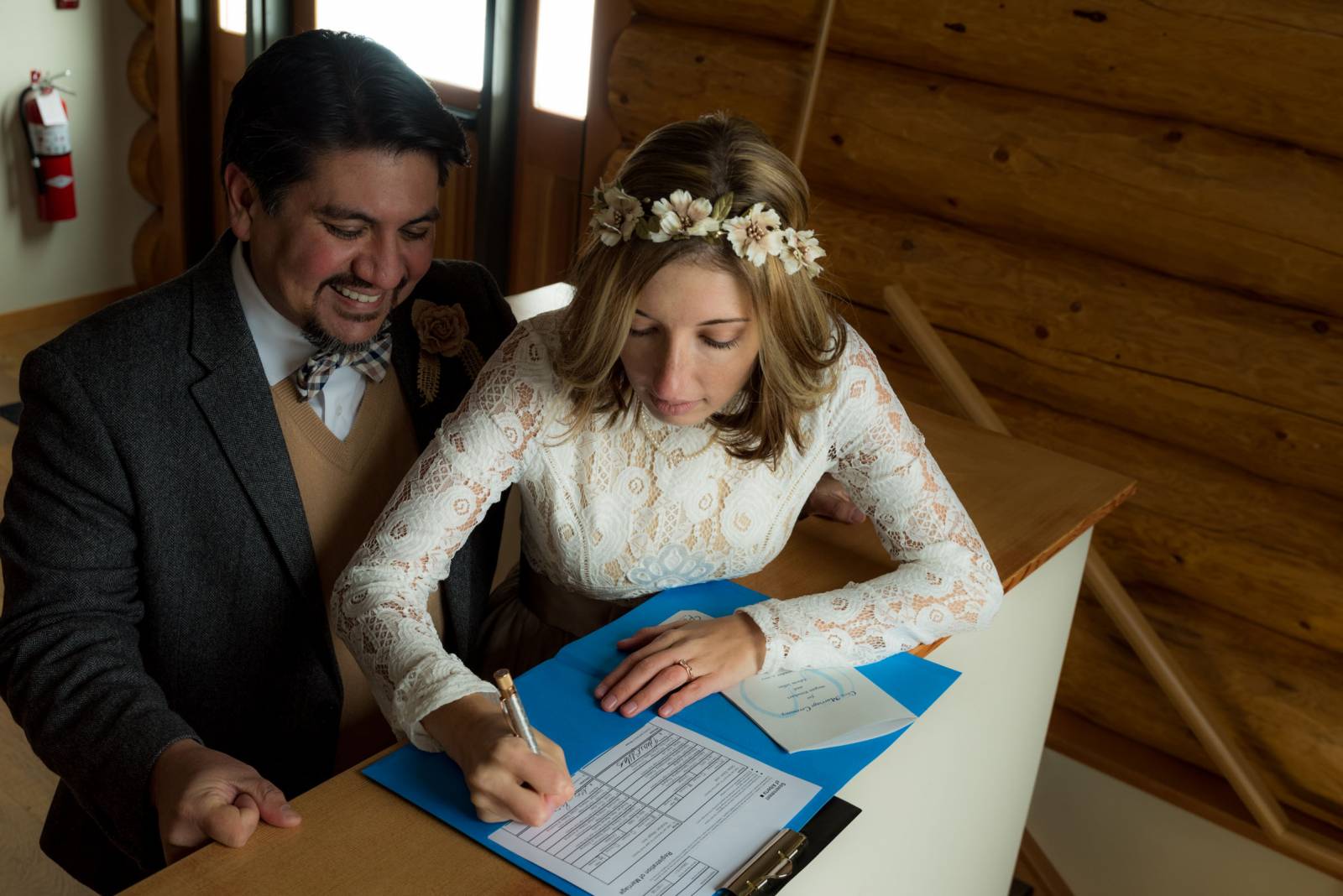 After the intimate ceremony and signing all of the "official" papers. Megan and Edwin had all the time they needed to take in the mountains, walk through the fresh snow and enjoy taking photos. There were no tight deadlines or bridal parties to accompany them - it was all about the two of them! Their Canmore wedding photographer was able to take them to multiple locations throughout Canmore including Spring Creek, the Opera House at Spring Creek, Quarry Park, and the Reservoir.
Below you'll find a few of my favourite photos from the day, narrowing it down was definitely not an easy task!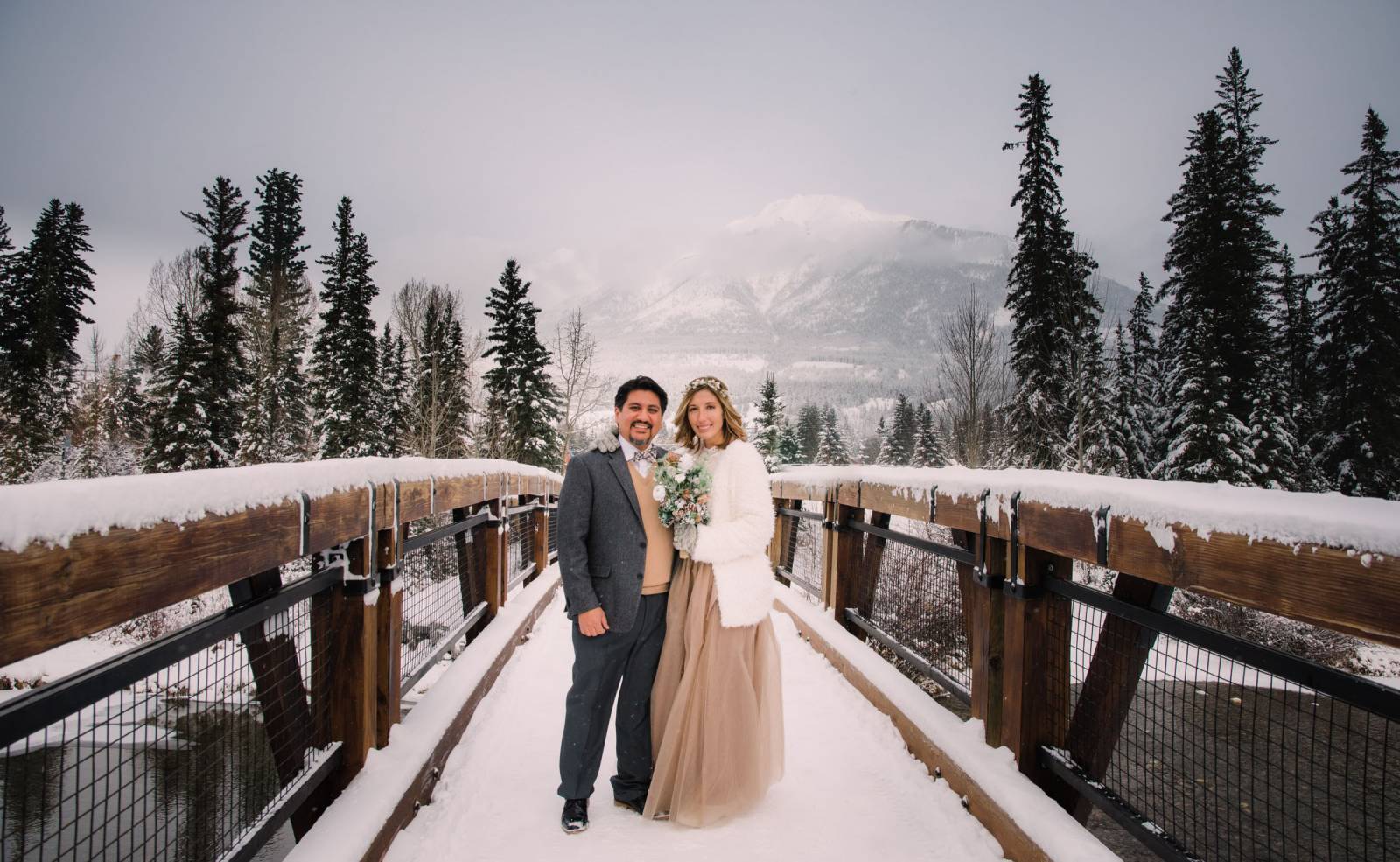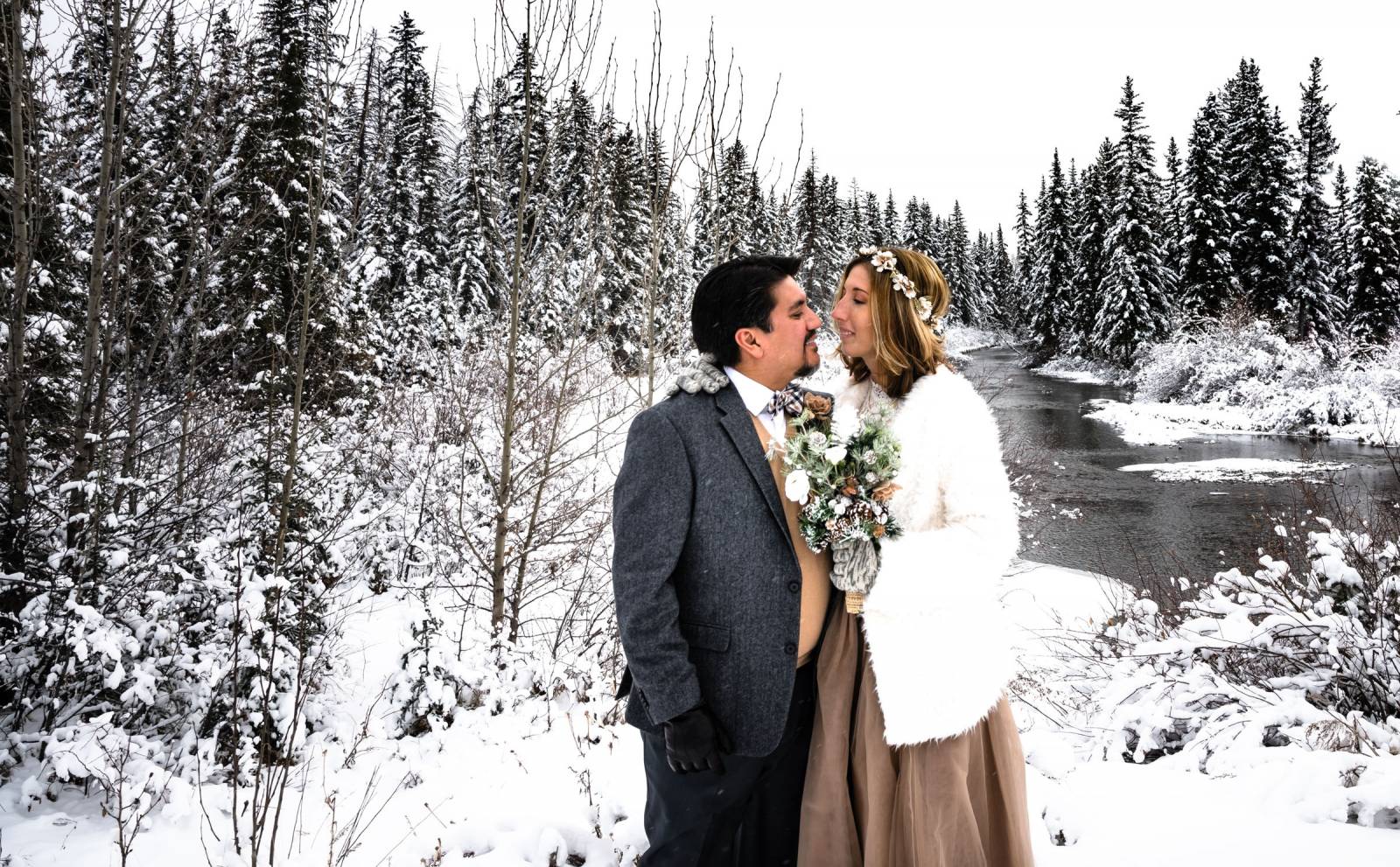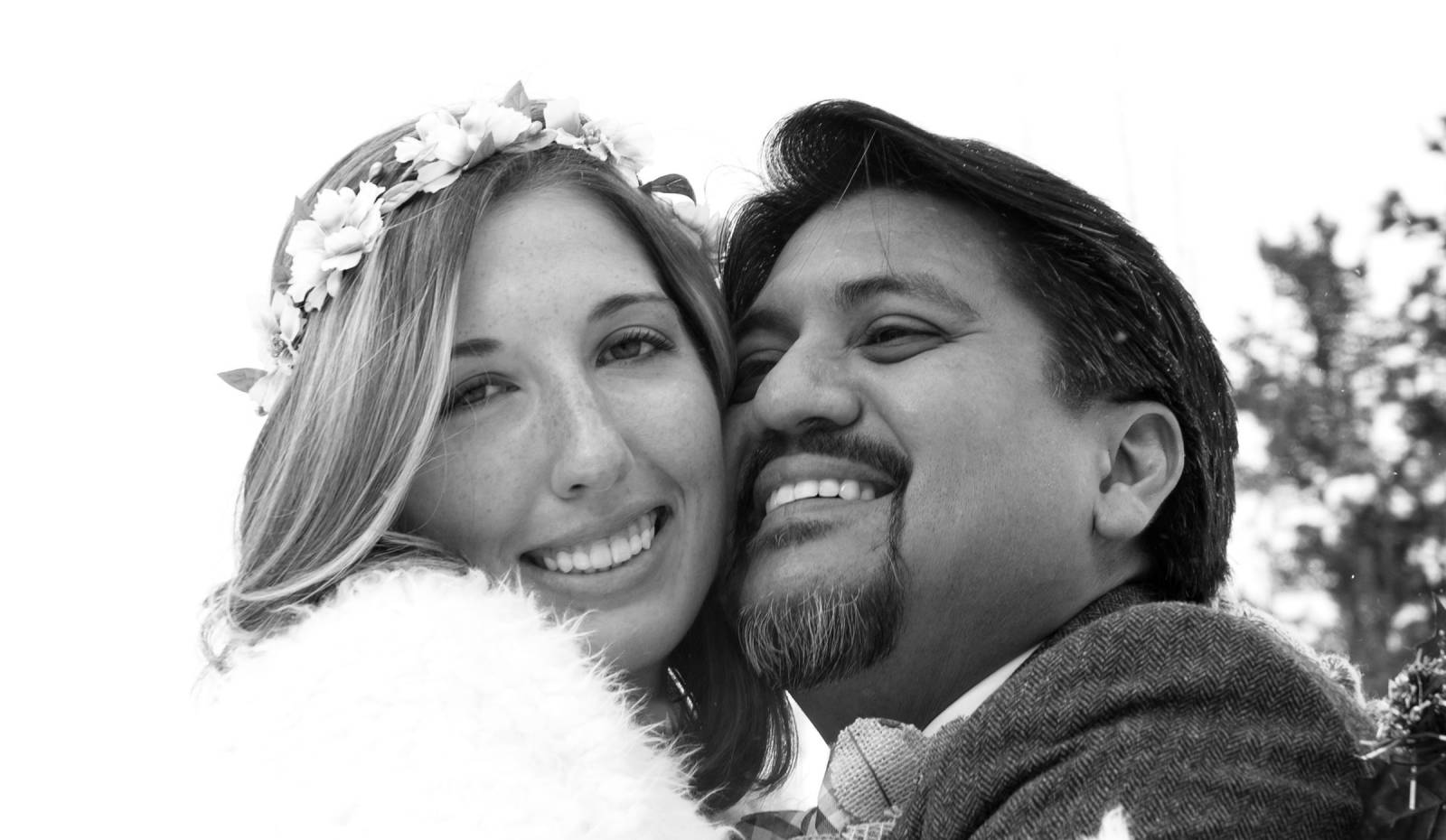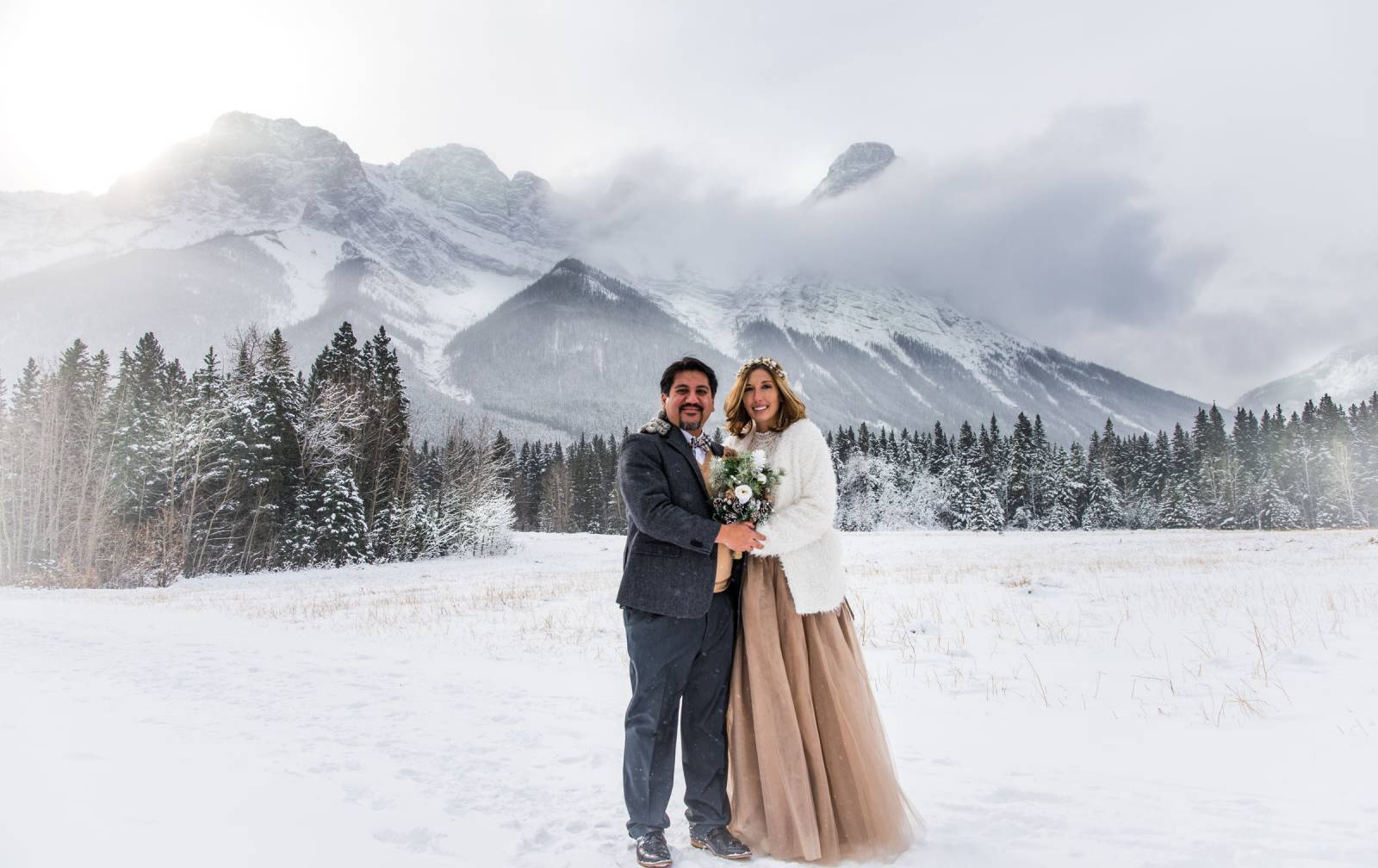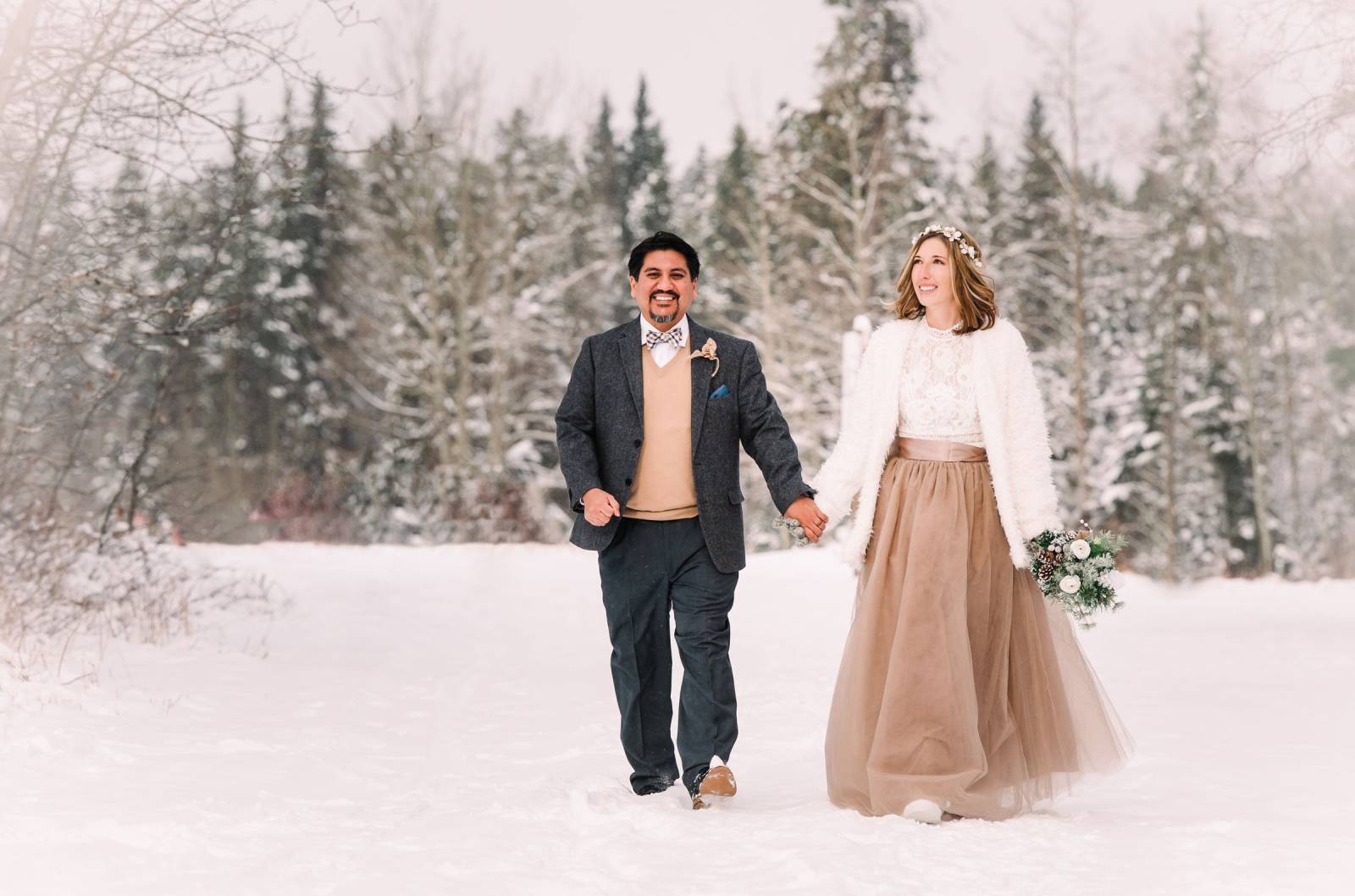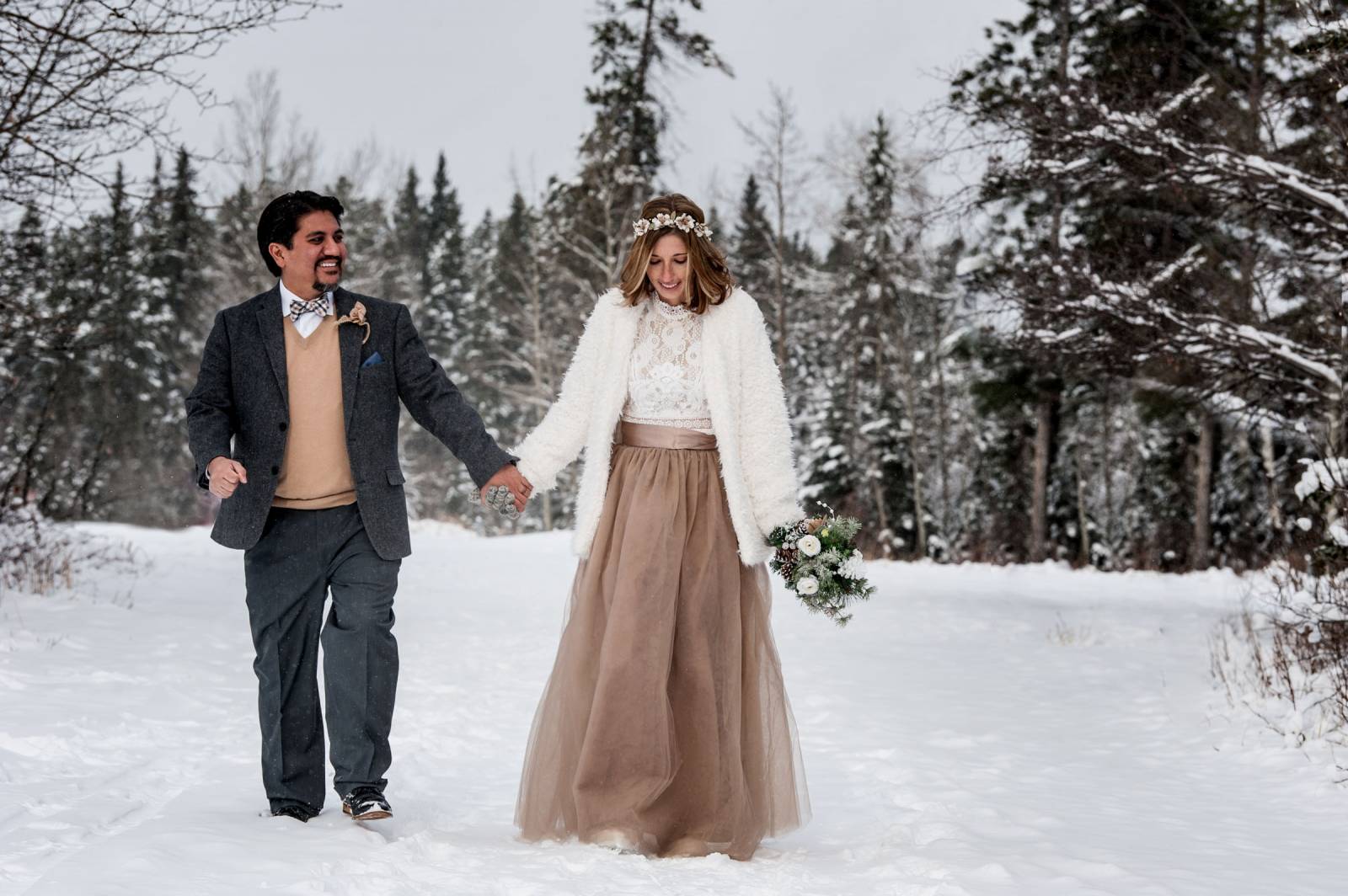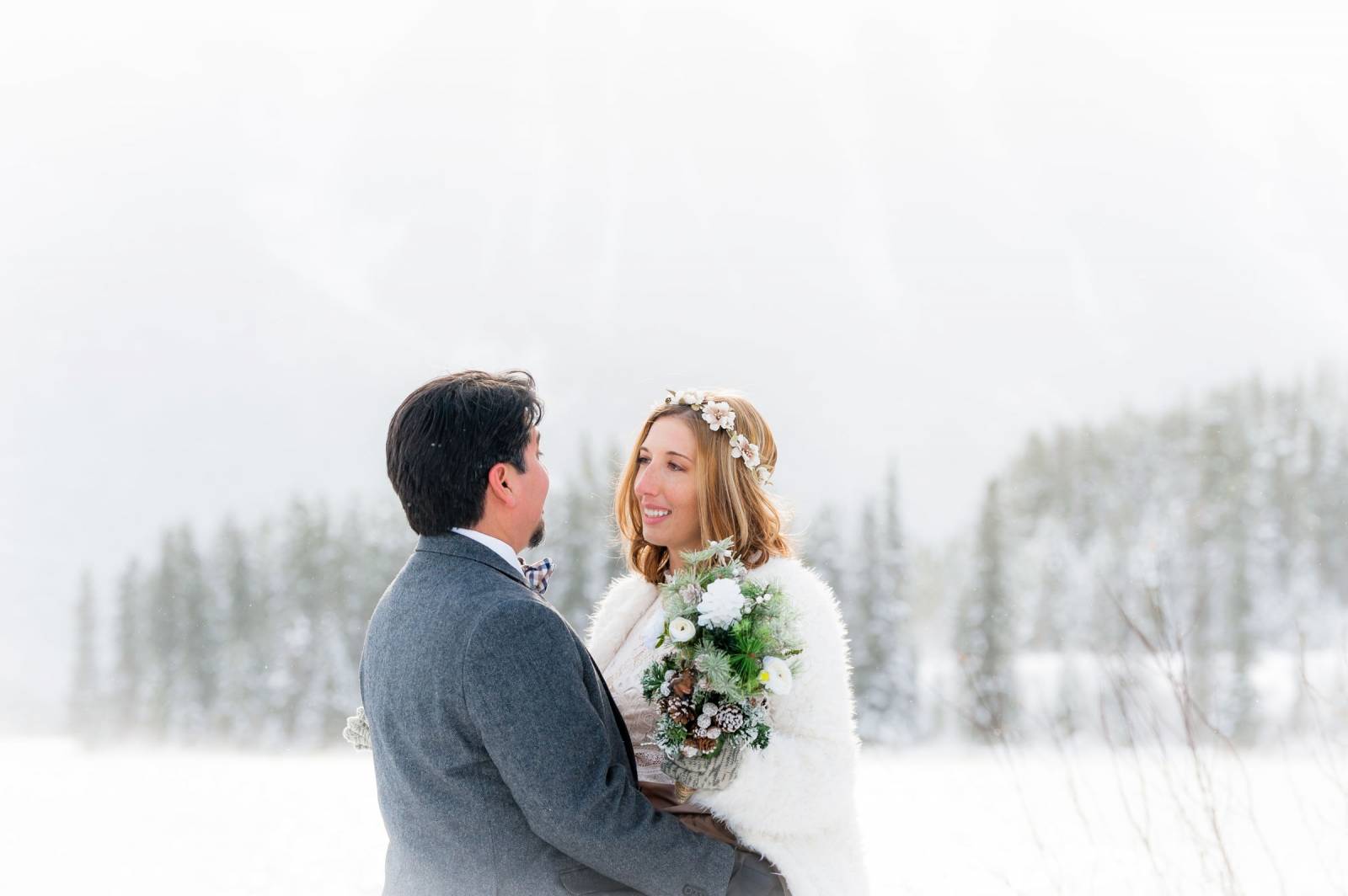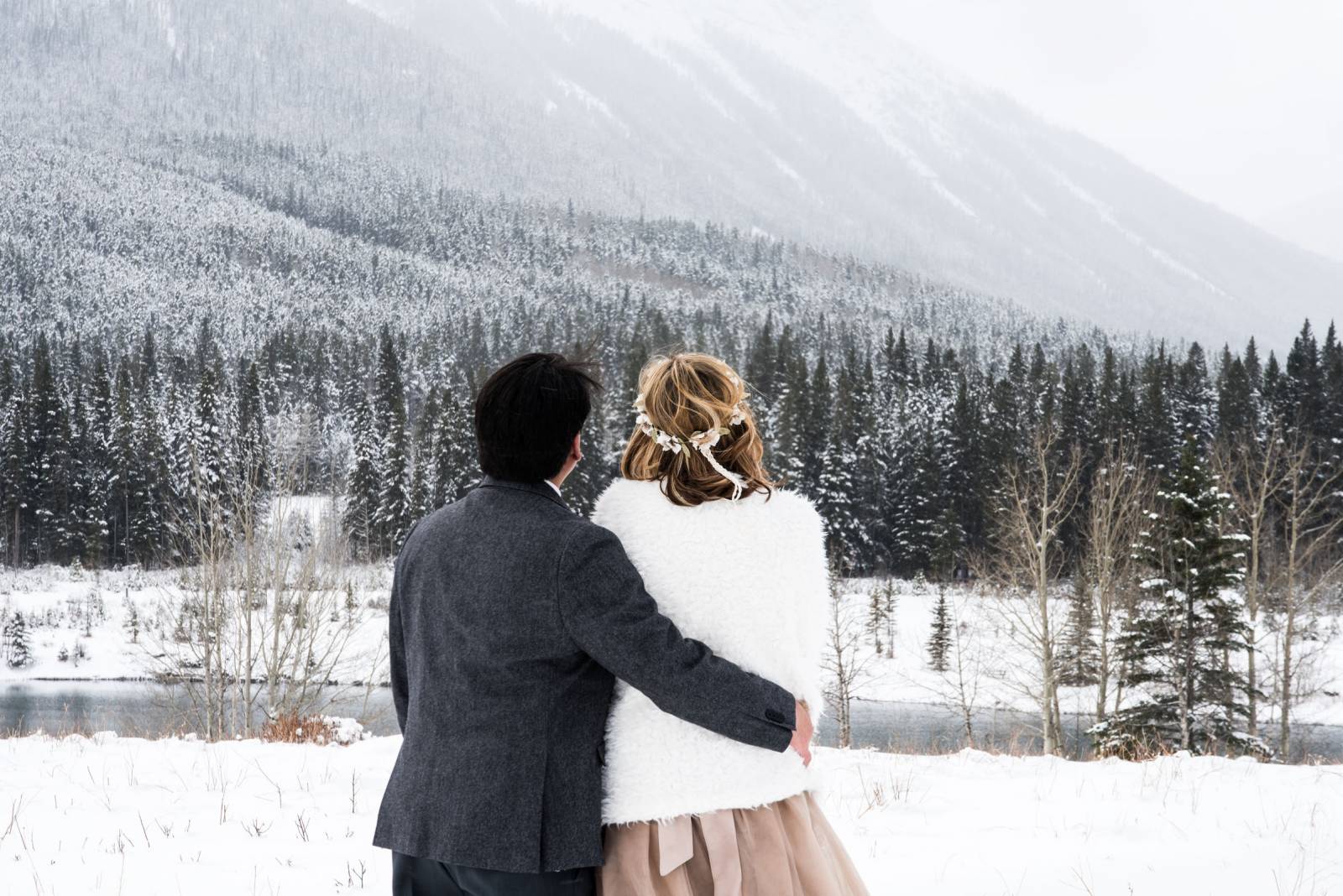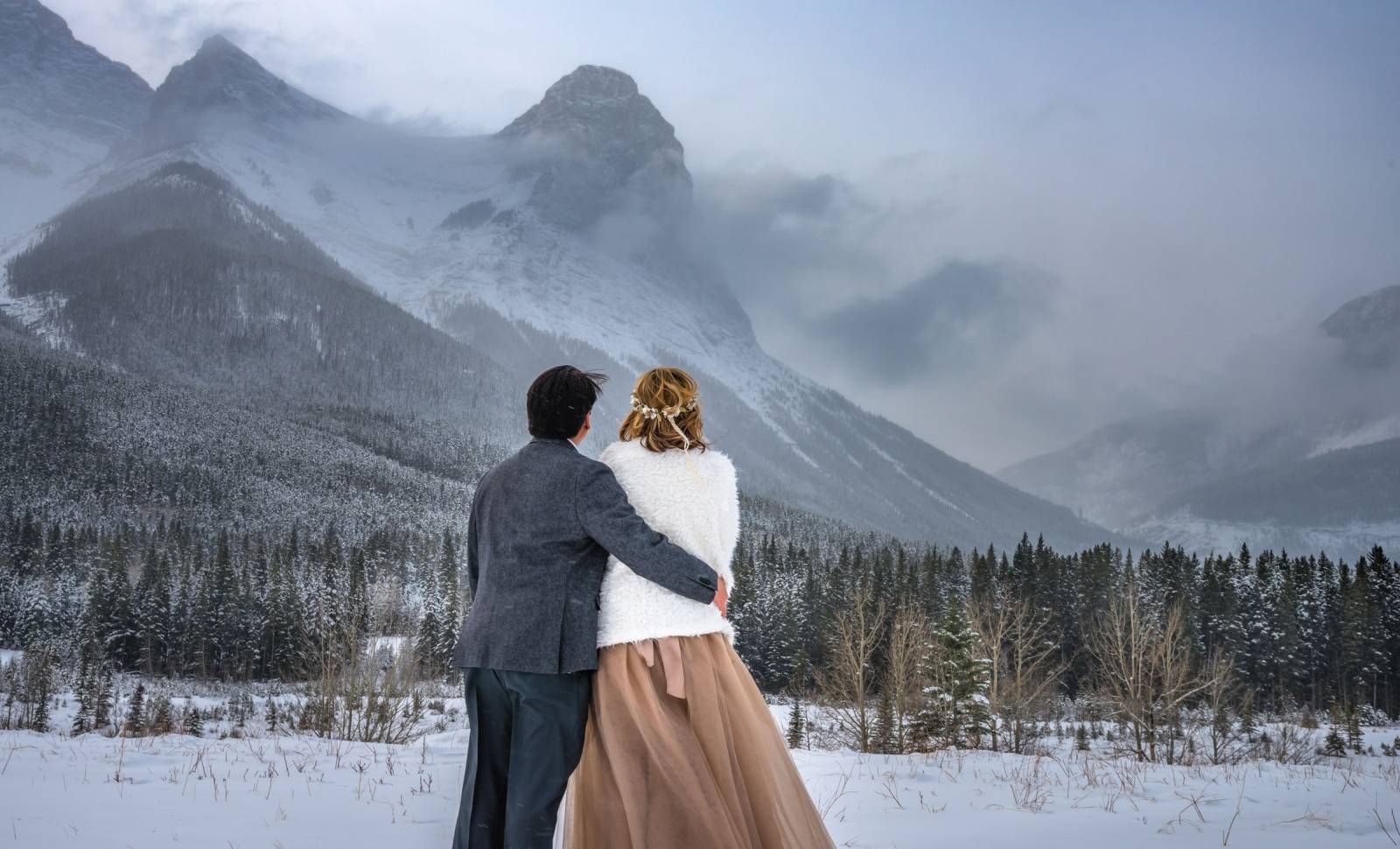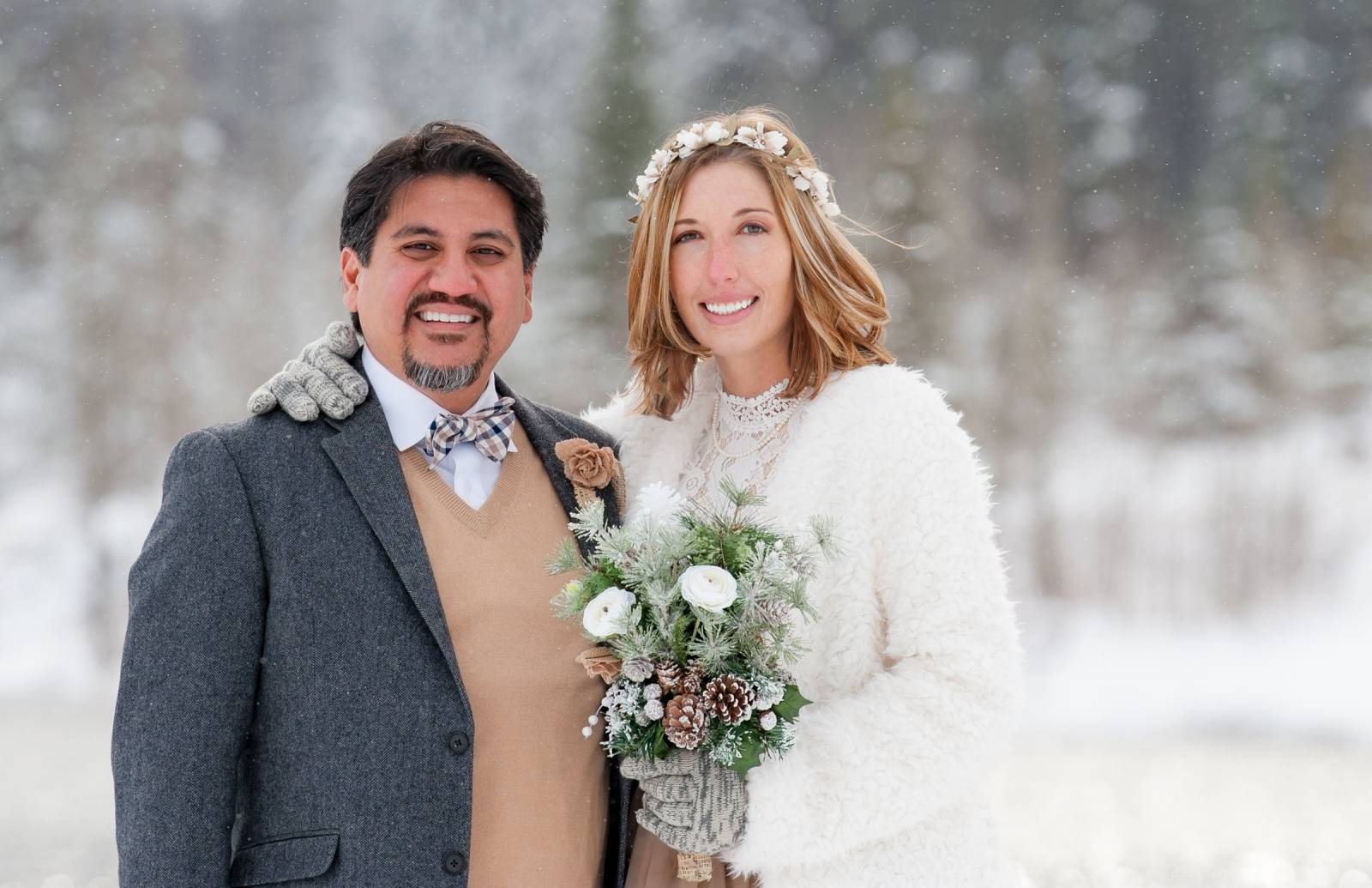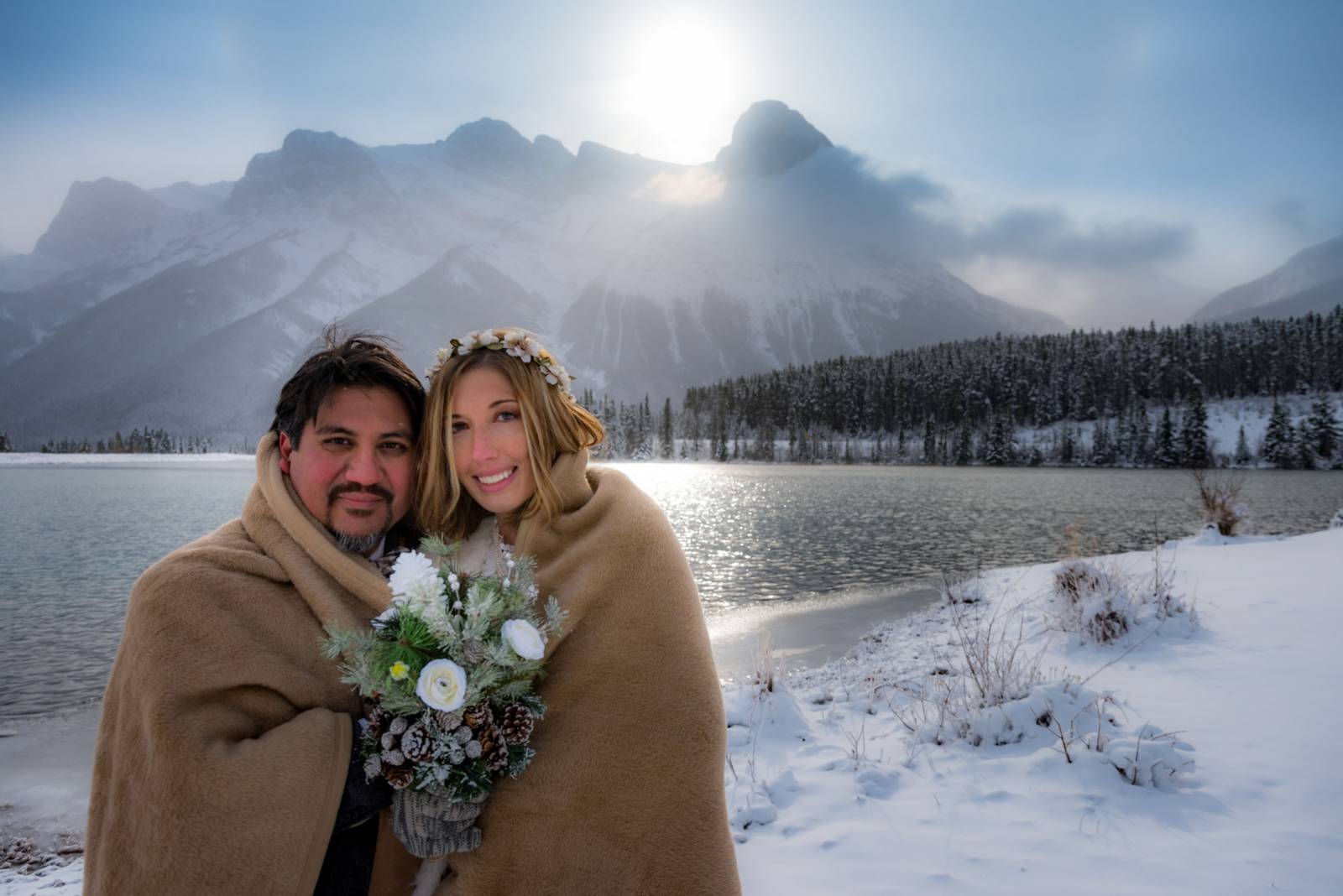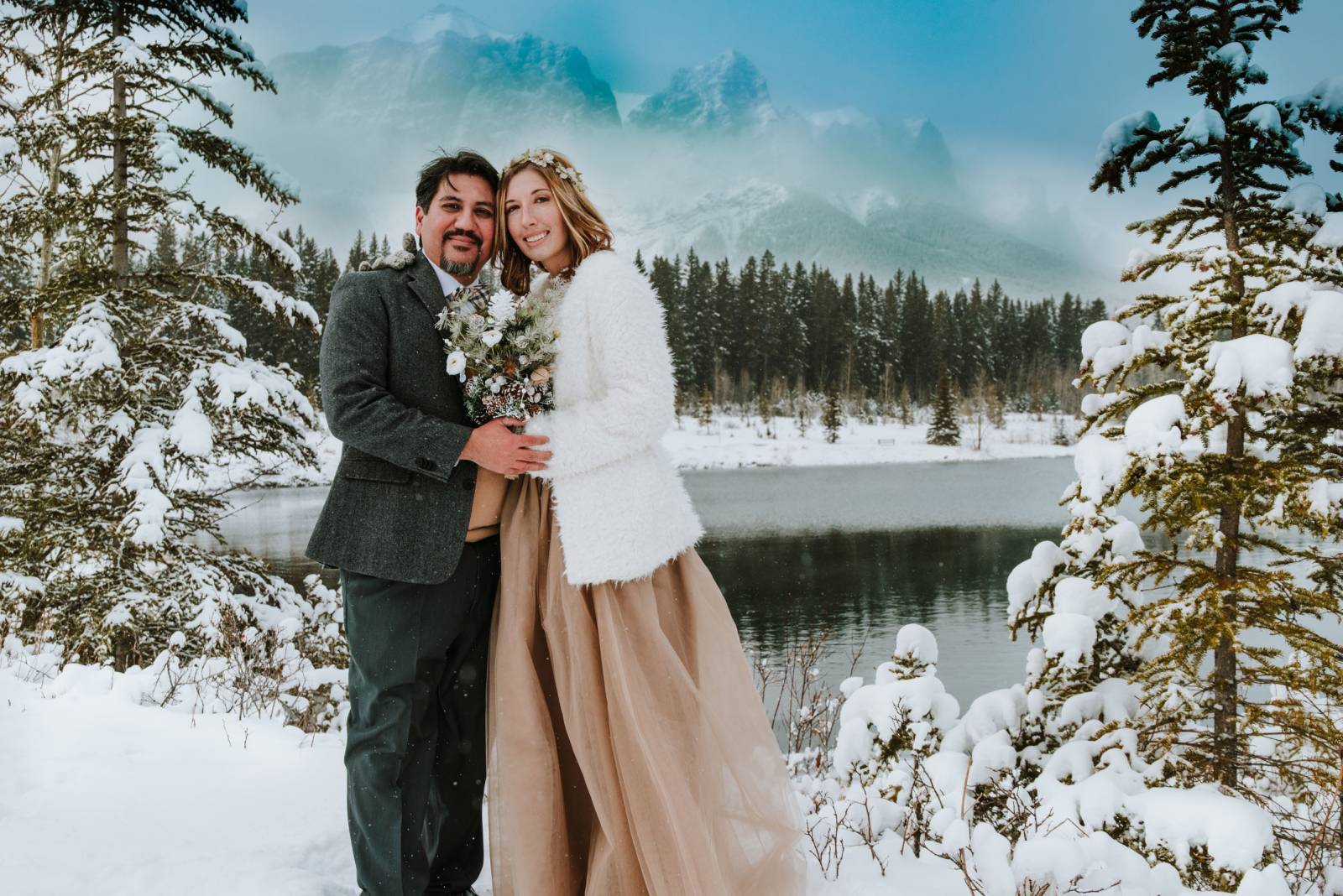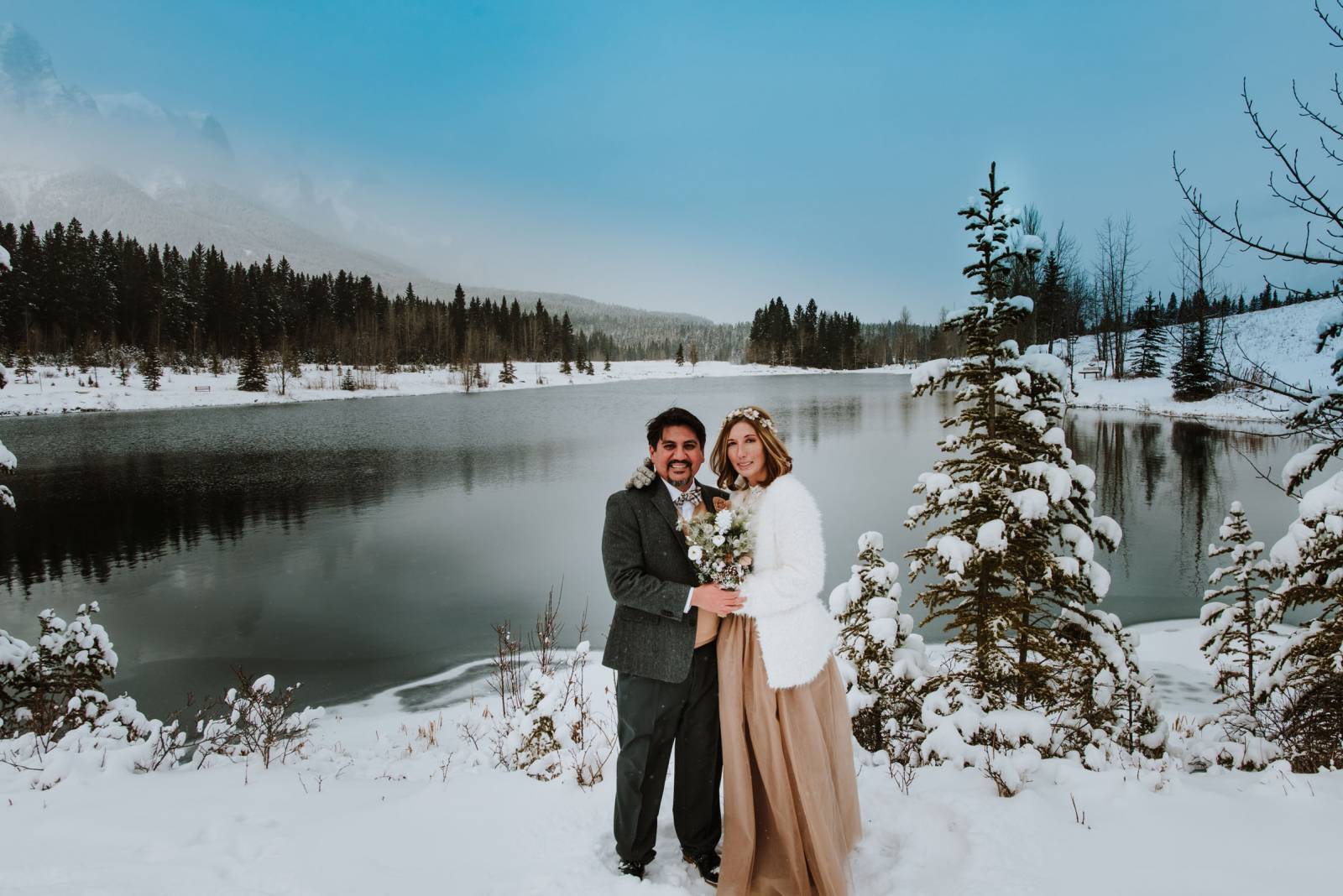 A huge thank you to Canmore Photography by Les for sharing these gorgeous photos with us and reminding us how beautiful winter in the mountains can be!
If you're looking for a Canmore wedding photographer be sure to head over to his site and find out about his unique approach to elopements and intimate weddings. I love how he combines his passion for nature and landscape photography with portraits and weddings and also offers unique adventures and opportunities to take advantage of the incredible scenery throughout the Bow Valley.