Today we are sharing an absolutely charming and incredibly touching Canmore wedding from this past summer. It's a wedding filled with gorgeous details, vibrant pops of orange, and so much beauty!
Scott and Zairra were married in Canmore at the beginning of September while the skies were still a bit smokey from forest fires, but their love for each other and their family was truly all that mattered! Canmore wedding photographer, Kim Payant Photography was along to capture all of the special moments, emotions and beauty of the day and she has shared a little piece of it with us today.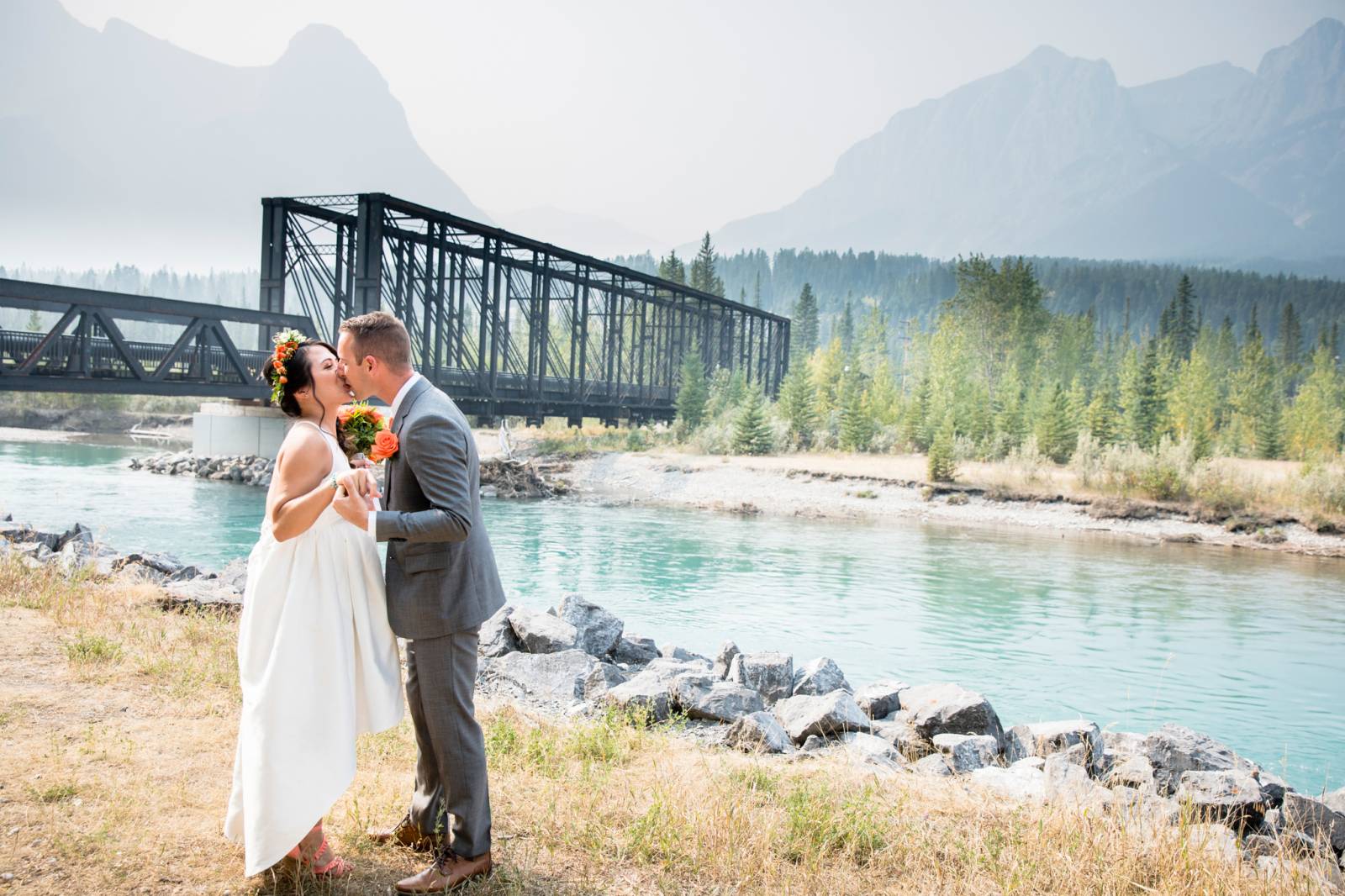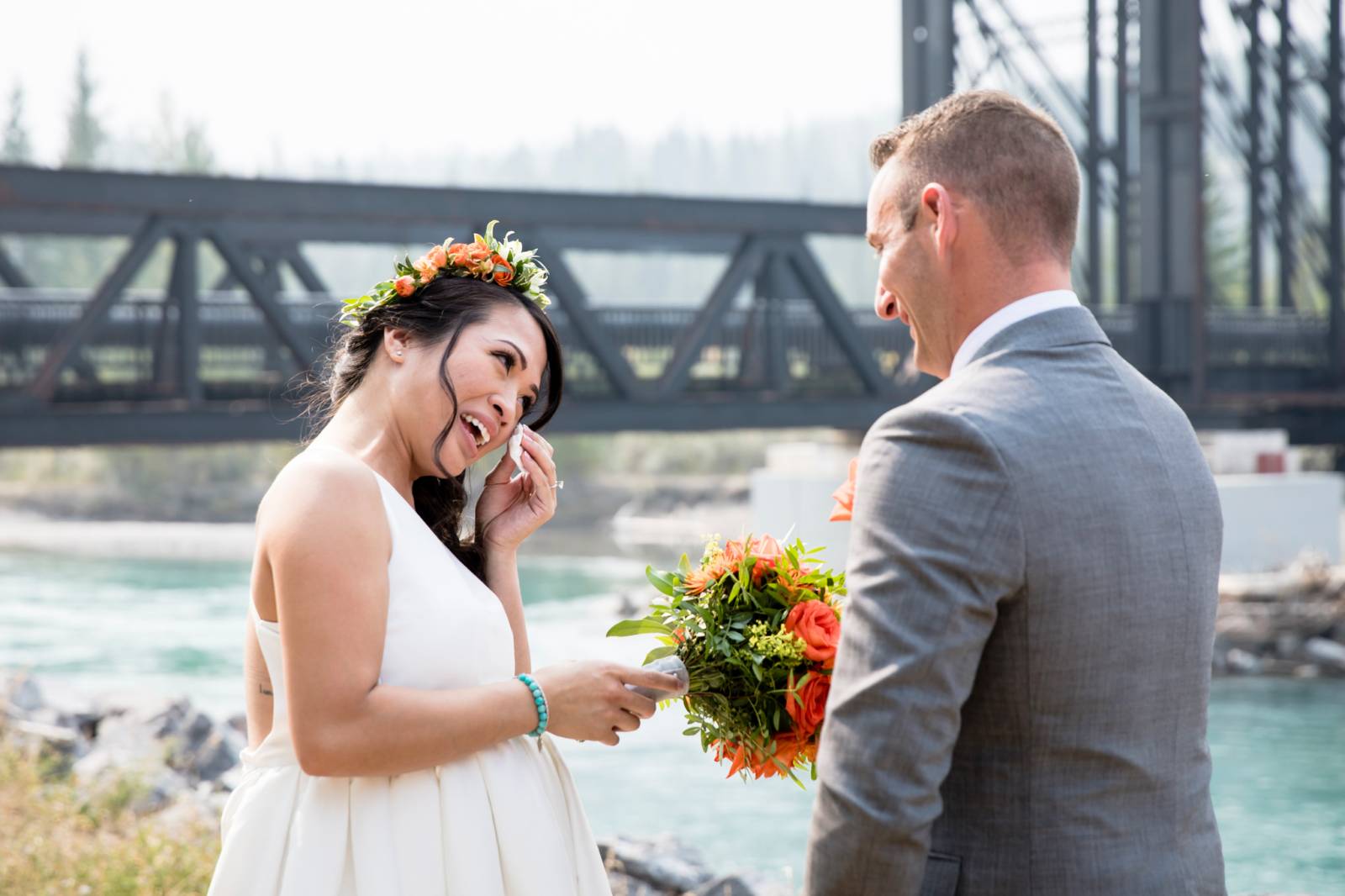 Scott and Zairra wanted a private moment between the two of them for their first look. They wanted that first look to be a moment where they could share the emotions of committing their lives to each other, and they wanted to spend some time simply being together without any pressure or expectations at this special moment. After their first look beside the beautiful Bow River, they presented personal vows to each other where they could share their heart and love fully.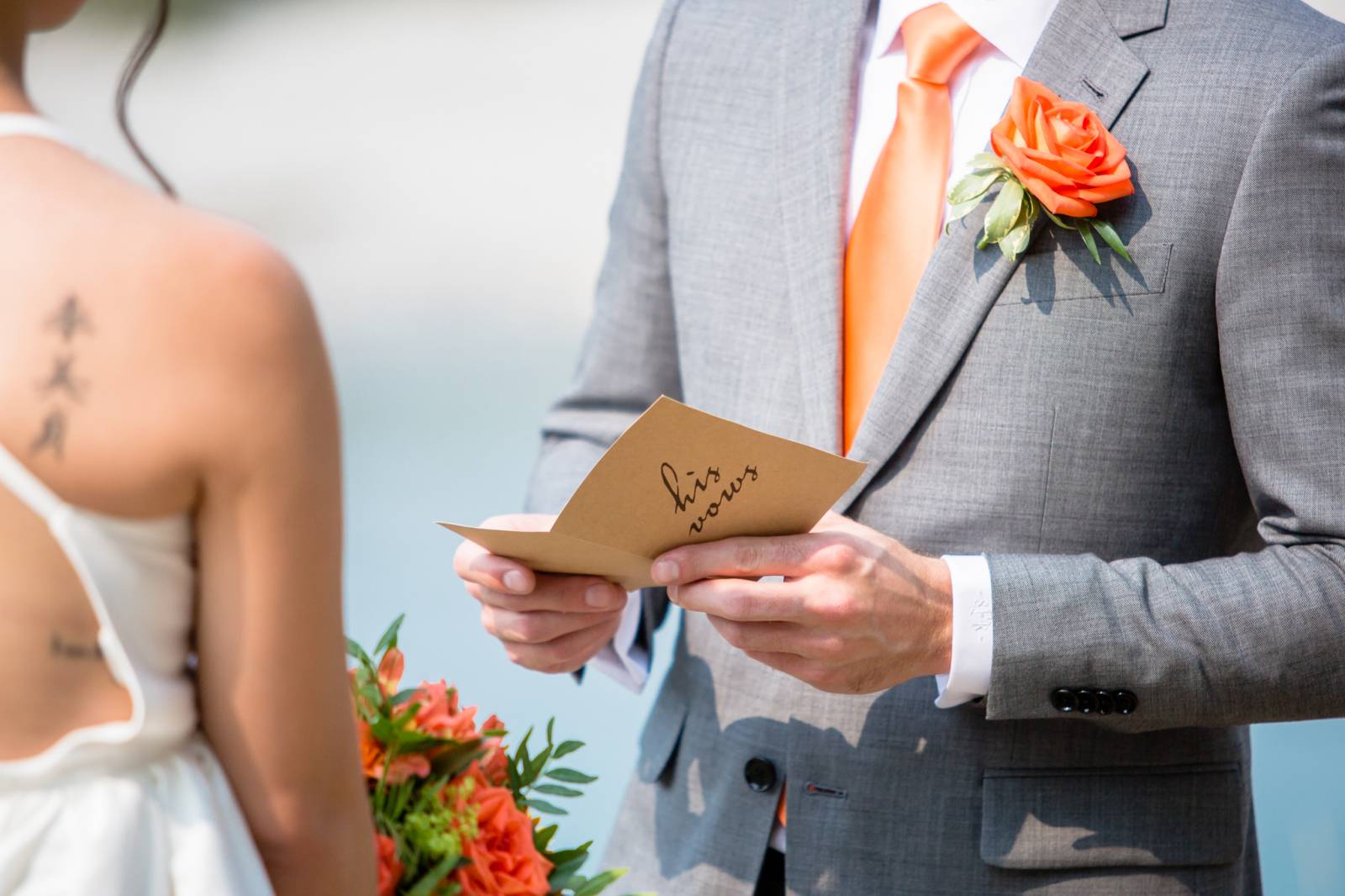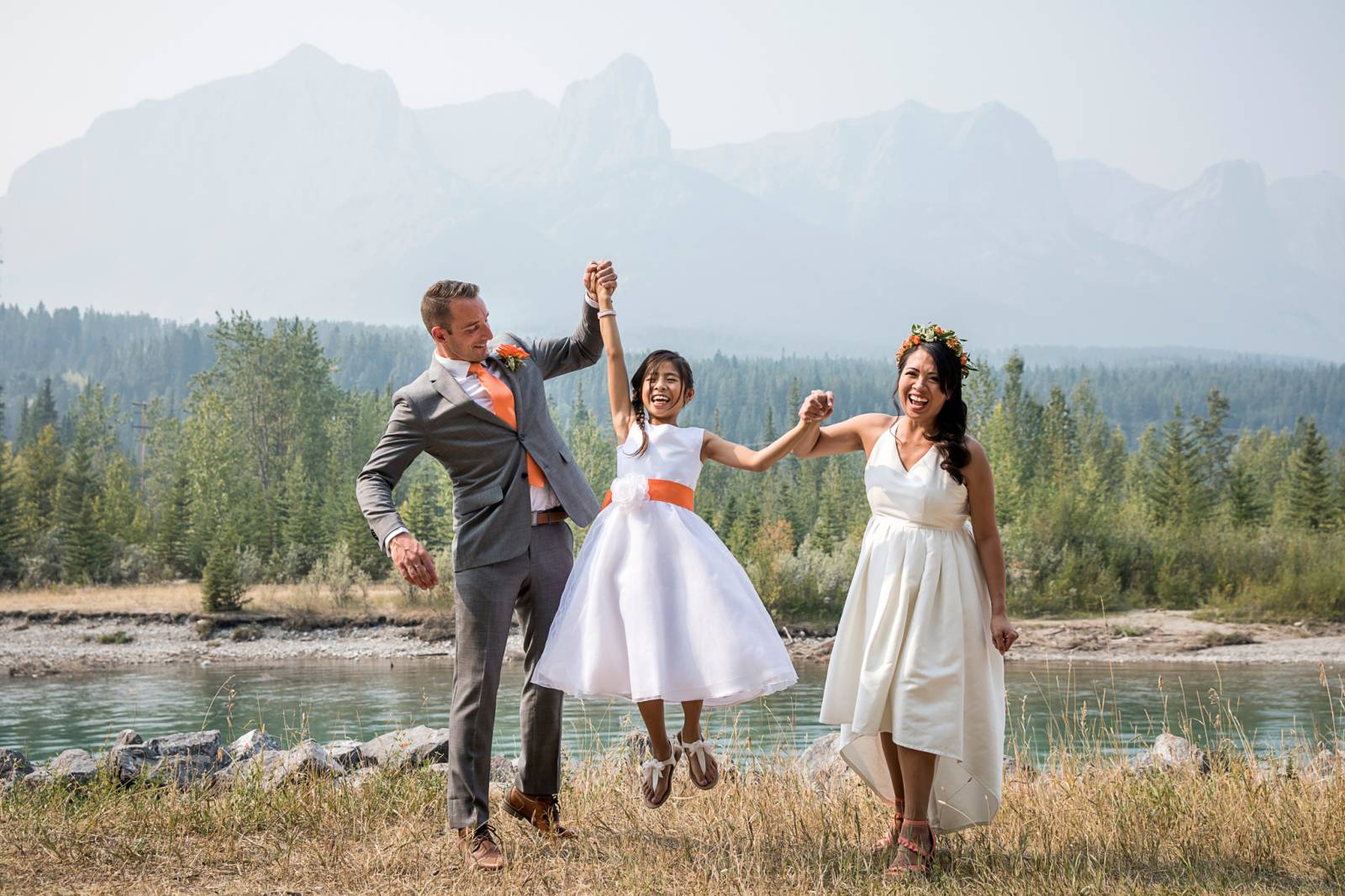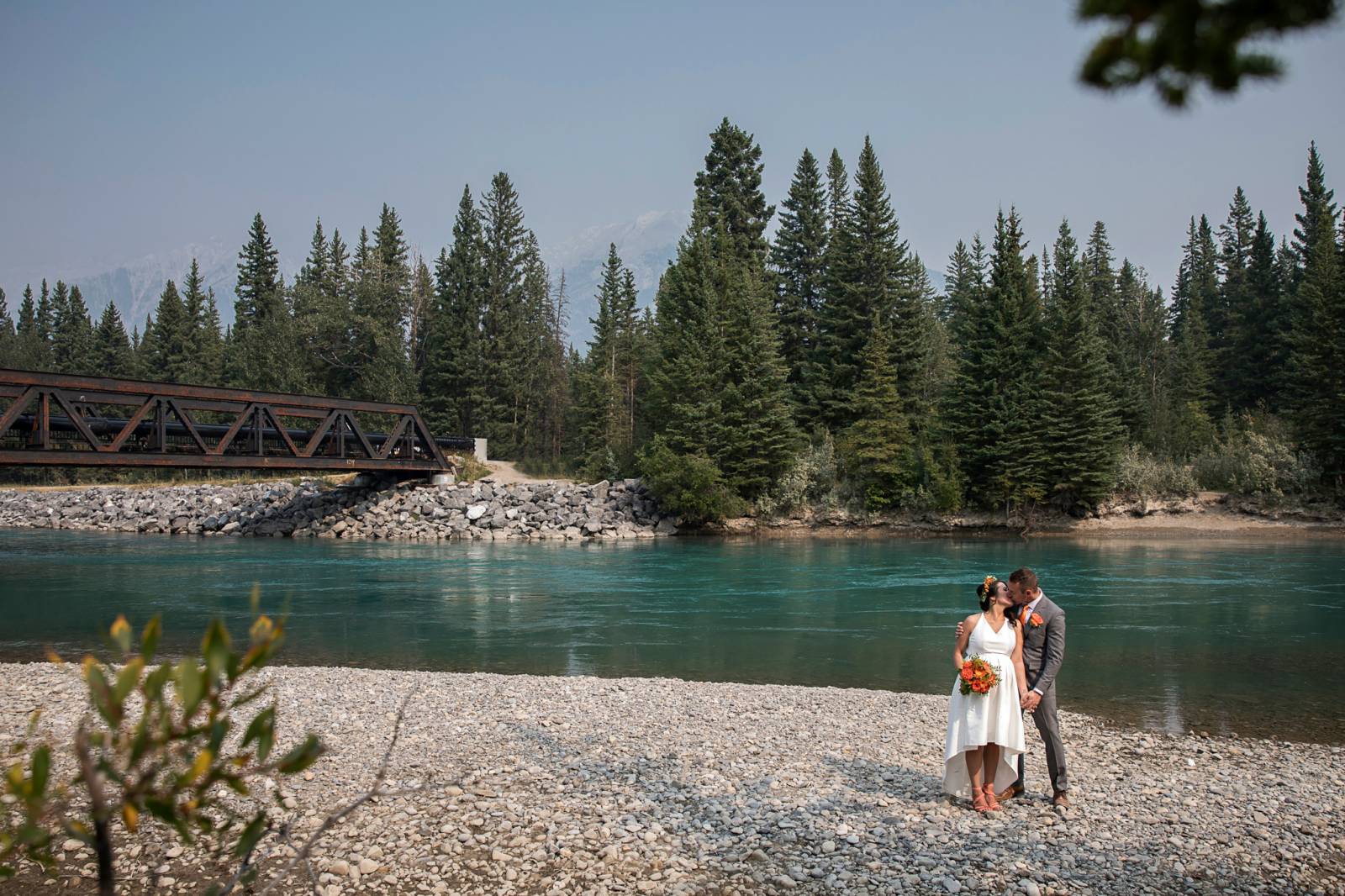 Zairra chose a gorgeous high-low wedding gown as she wanted something different and unique. The gorgeous wedding gown also worked incredibly well to show-off her bright orange shoes and beautiful baby bump! Along with the shoes her bouquet was designed in vibrant orange and her beautiful floral crown brought in pops of the same colour. She looked absolutely stunning!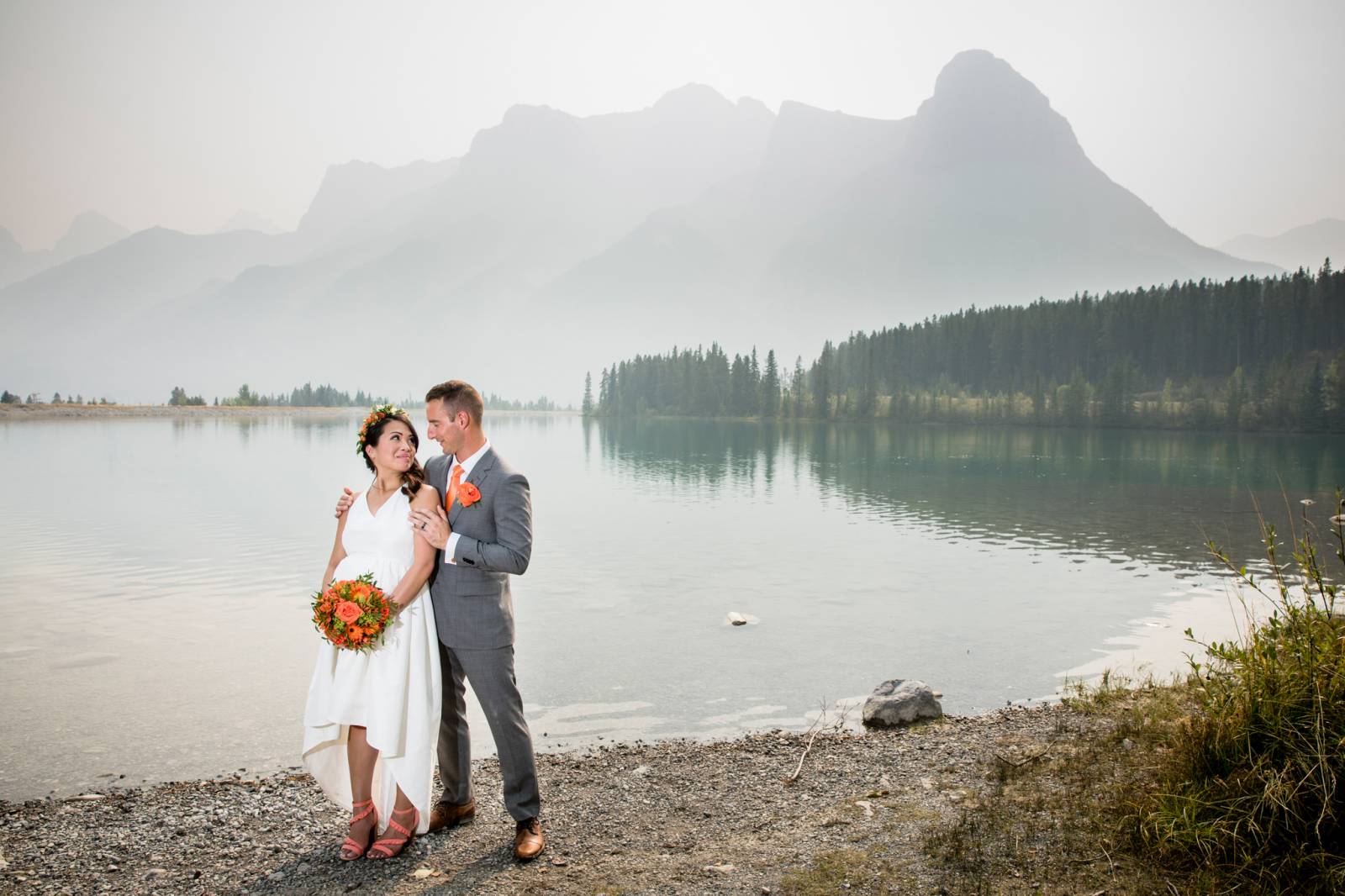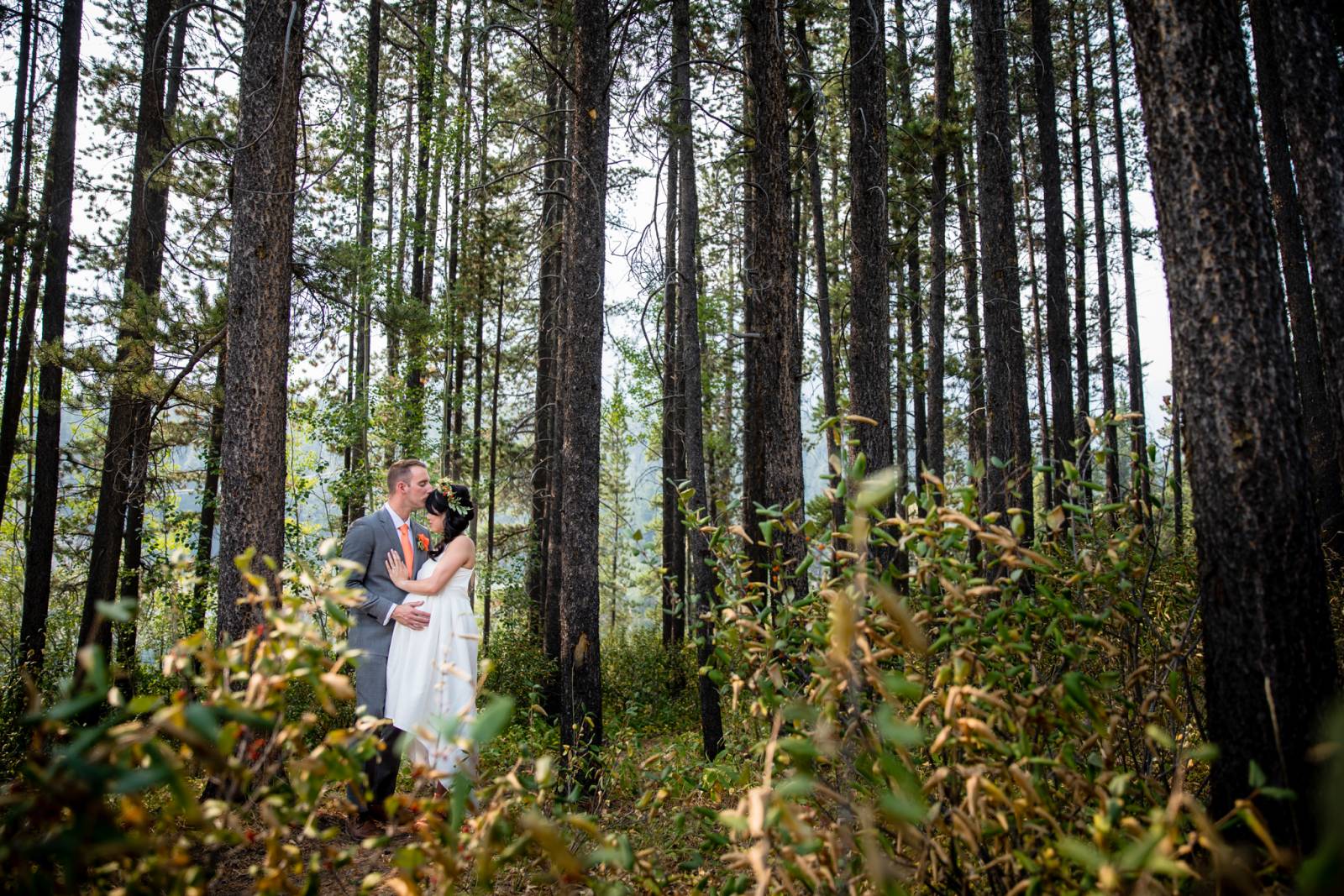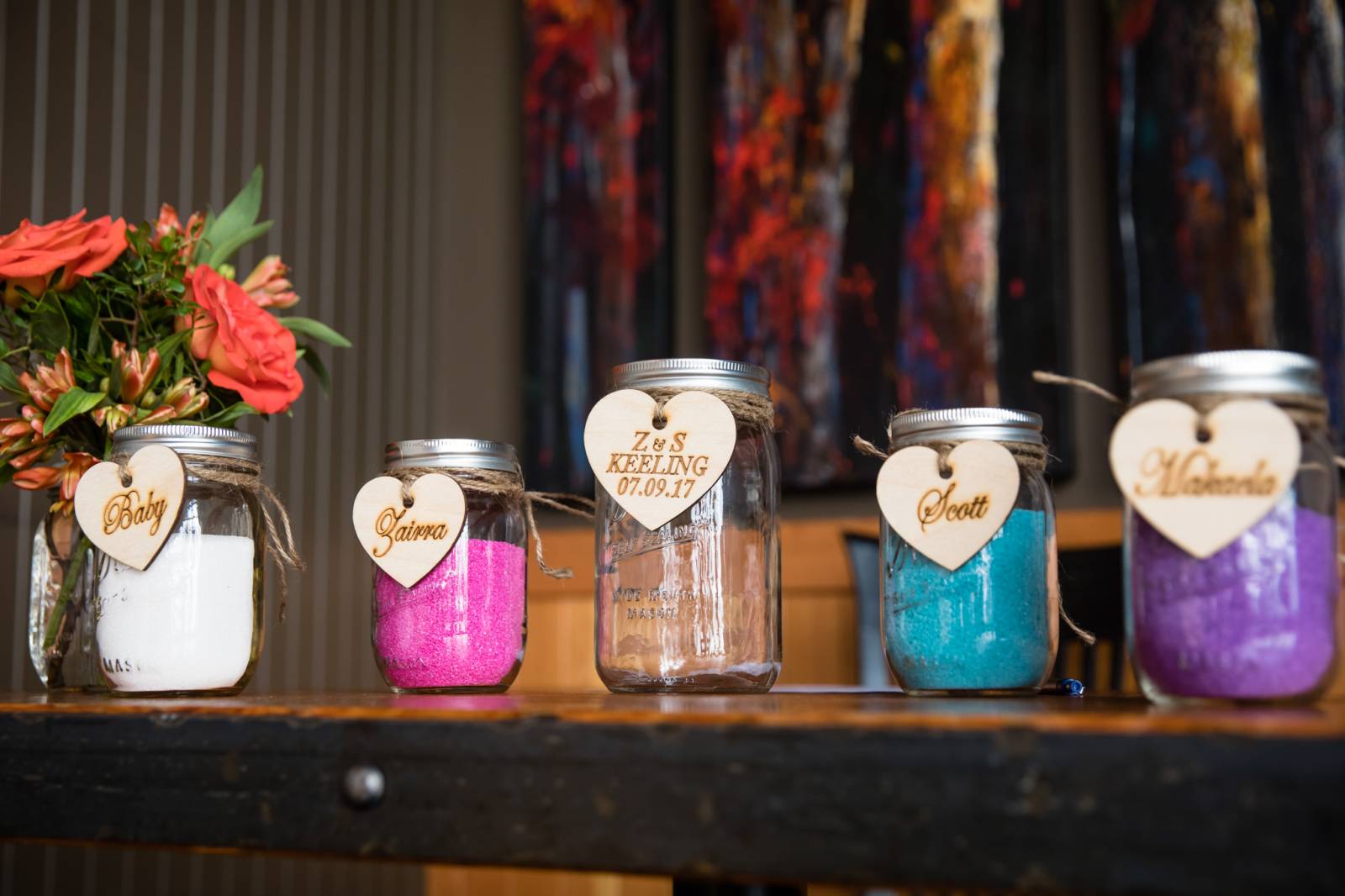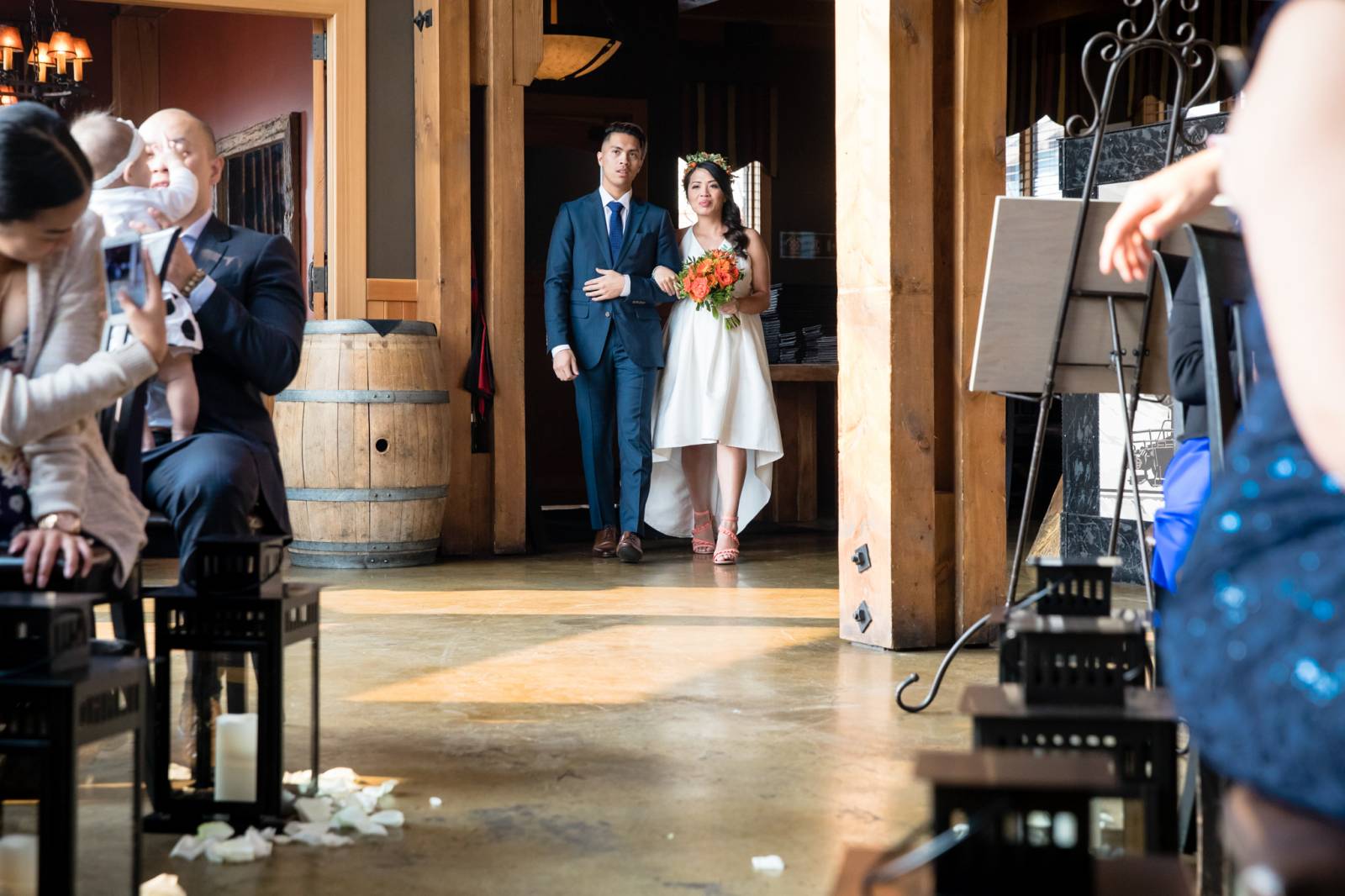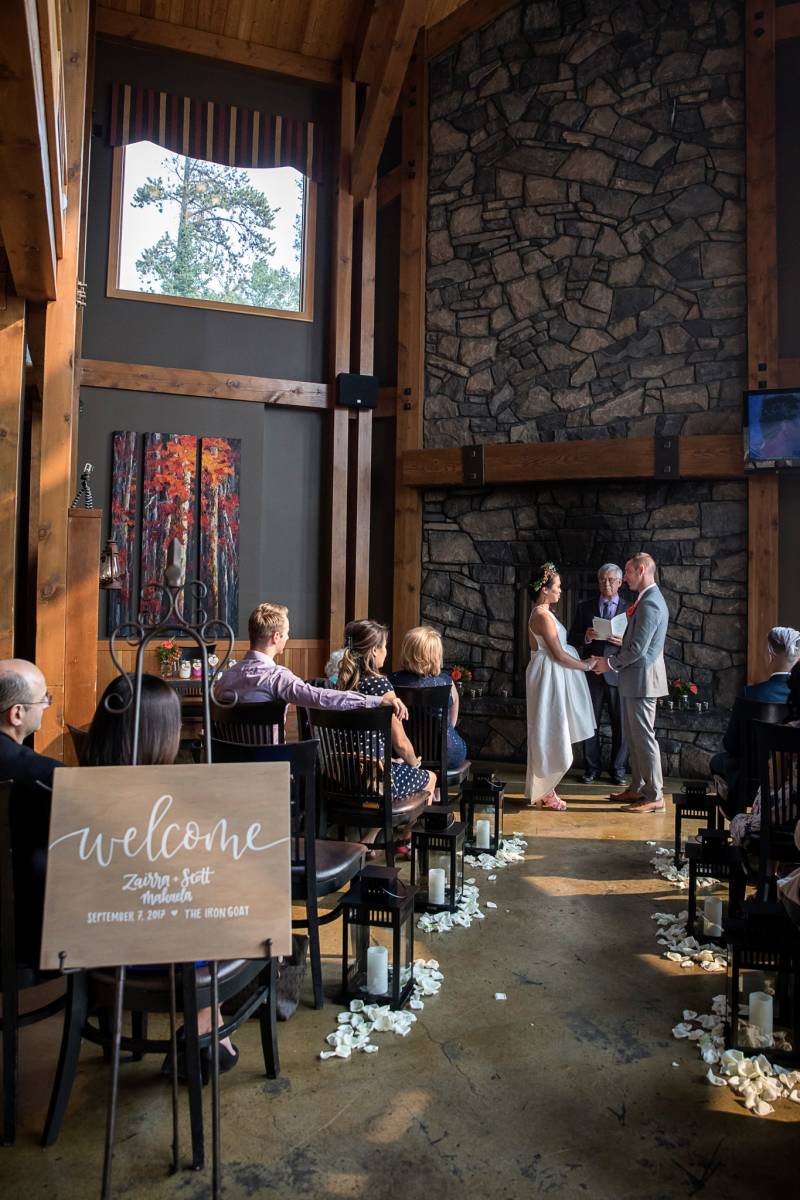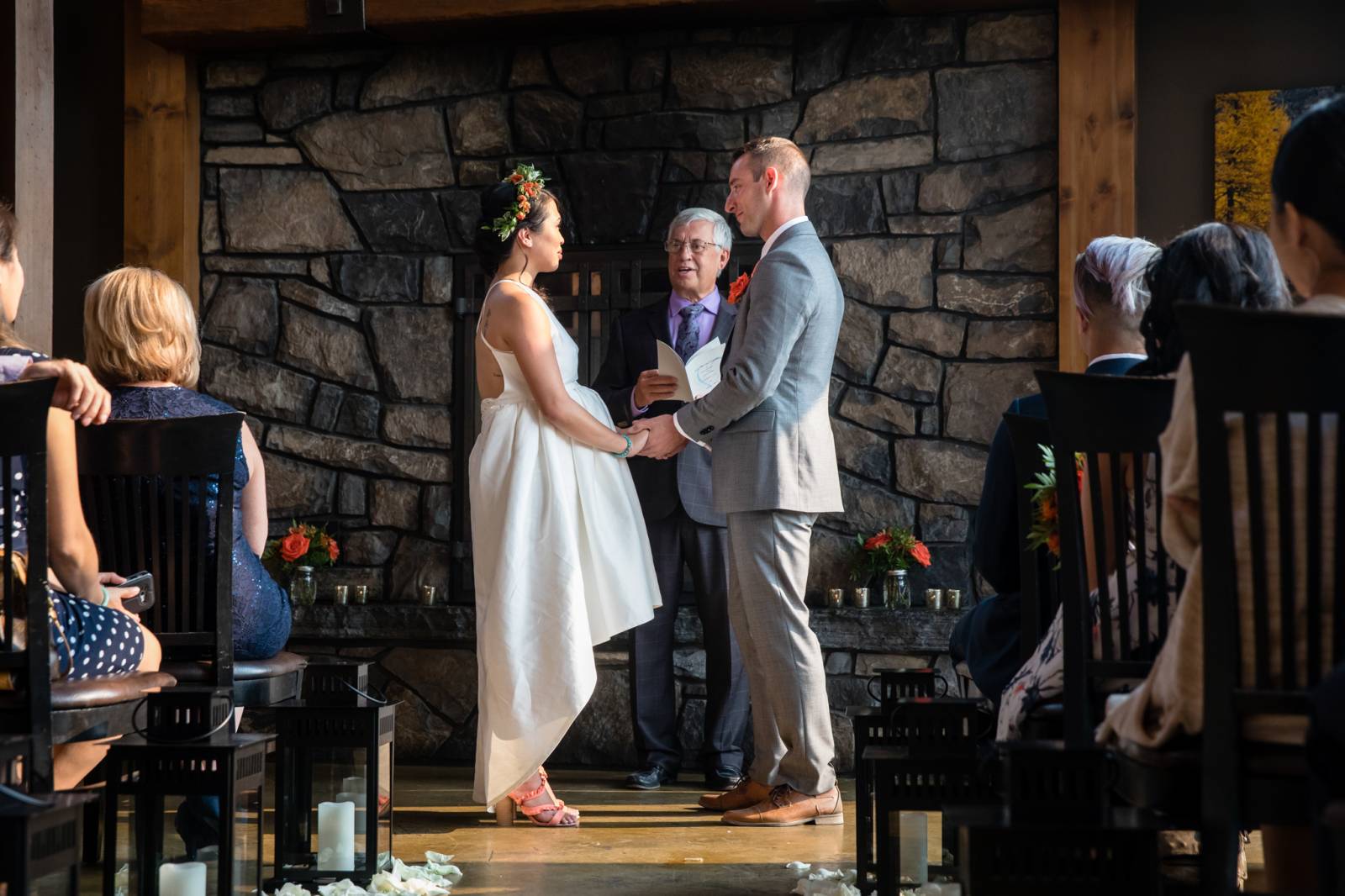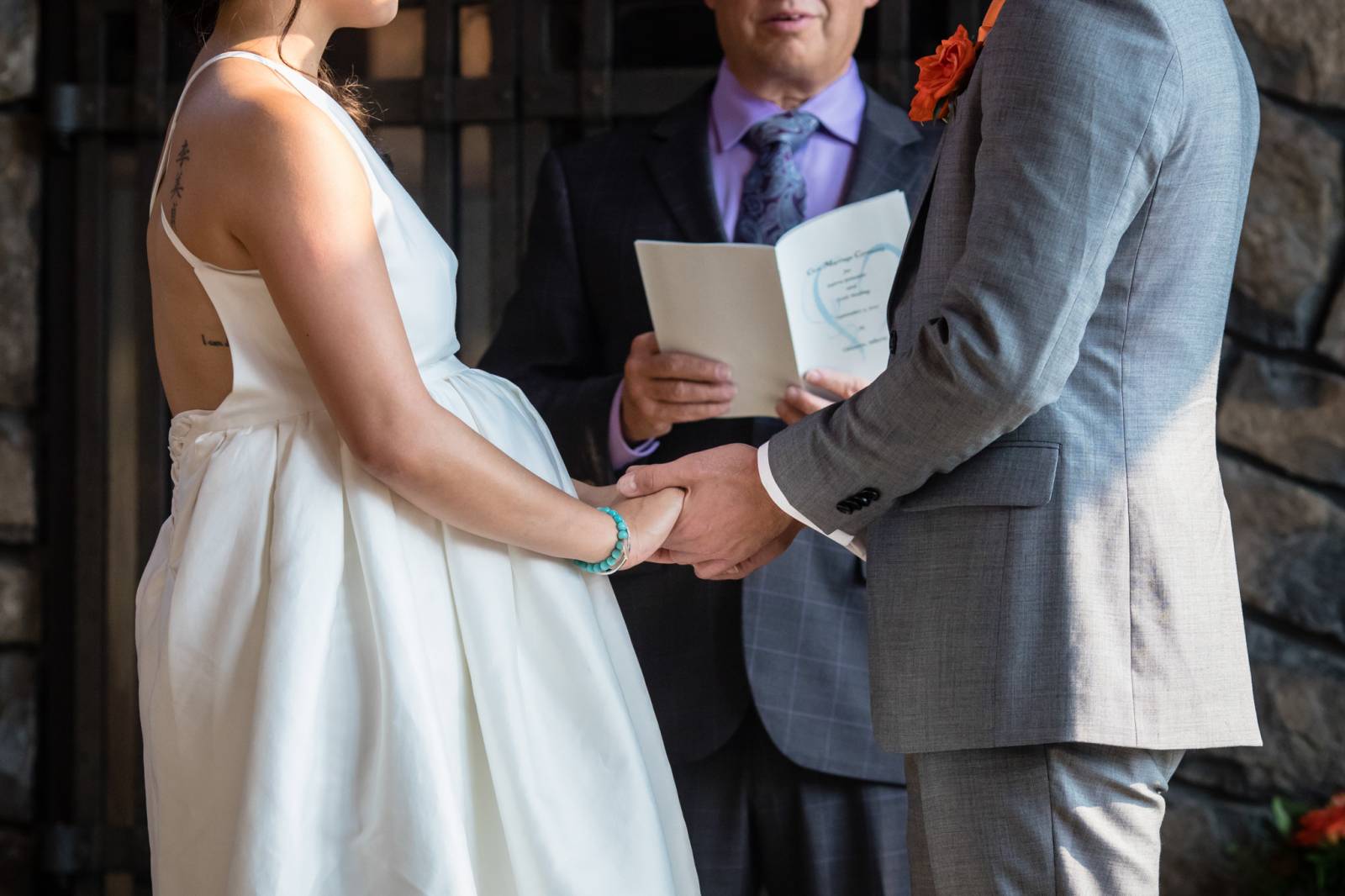 Part of the reason Scott and Zairra decided to have such a small, intimate wedding was because of her daughter Makaela. They wanted to include her in the ceremony and Scott presented his own set of vows to Makaela and they included her in the special sand ceremony. After his vows to Makaela, Scott presented her with a special pair of heart earrings to represent he will always have her heart. It was an incredibly special moment for the family and Makeaela.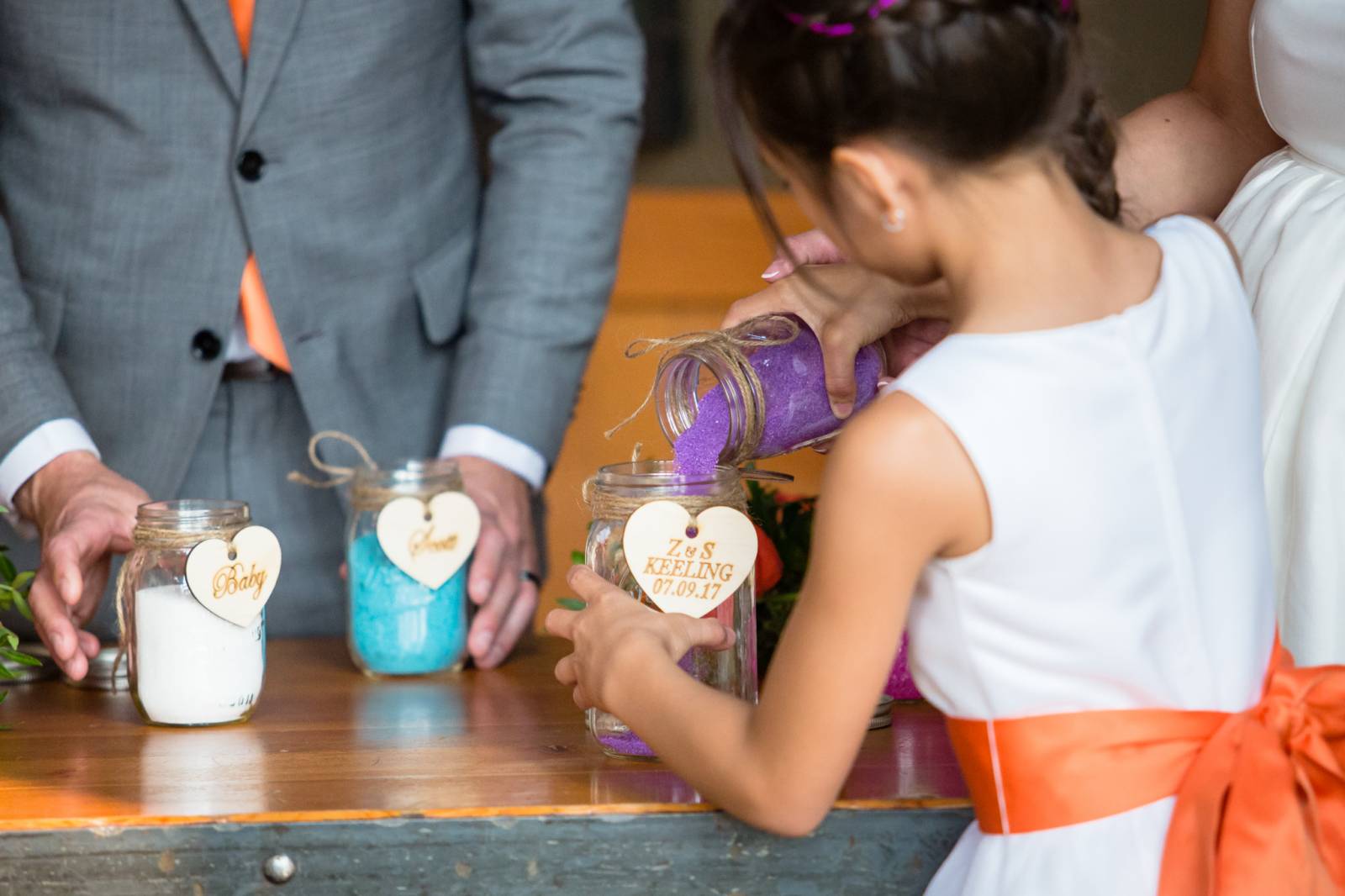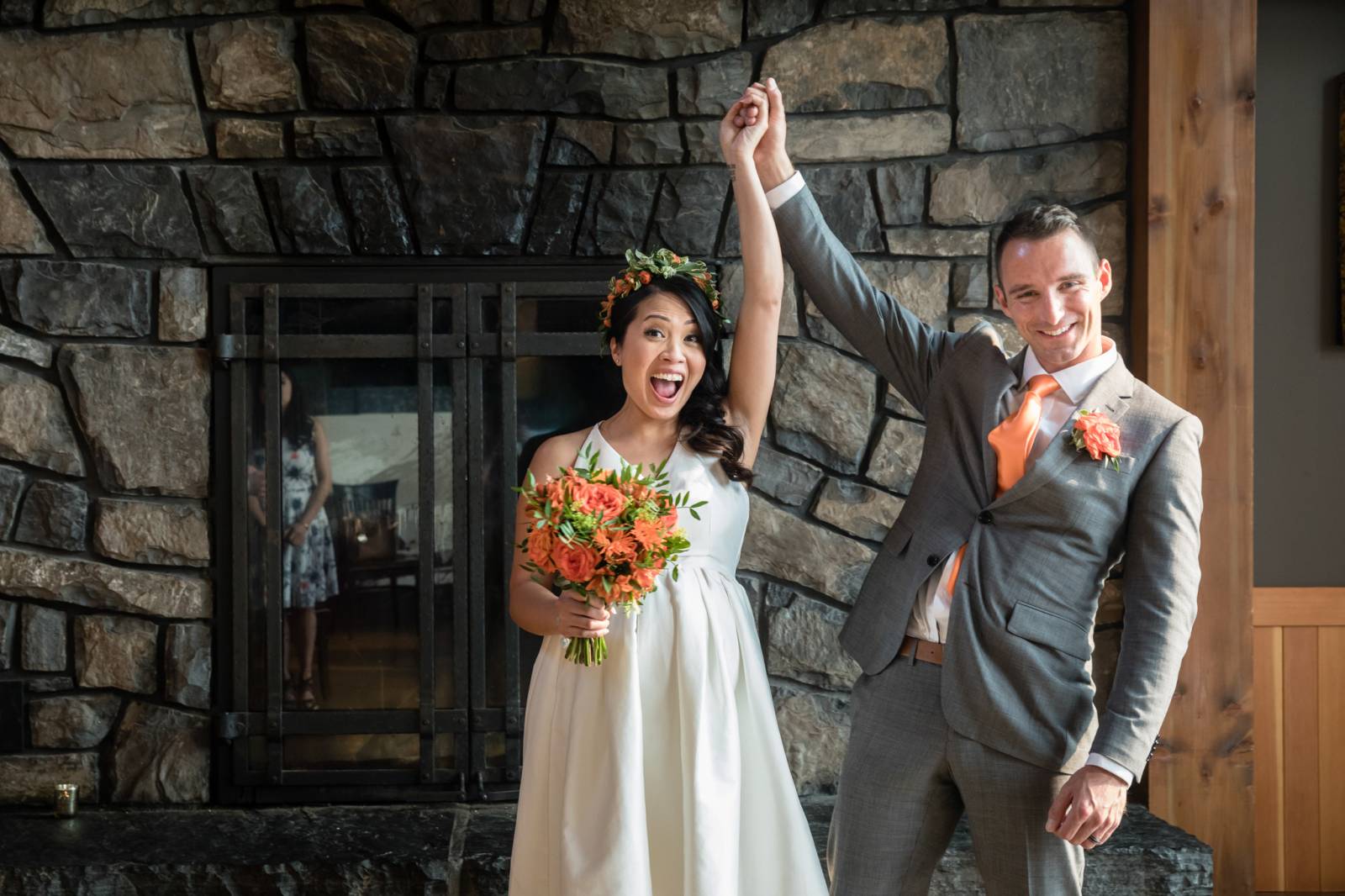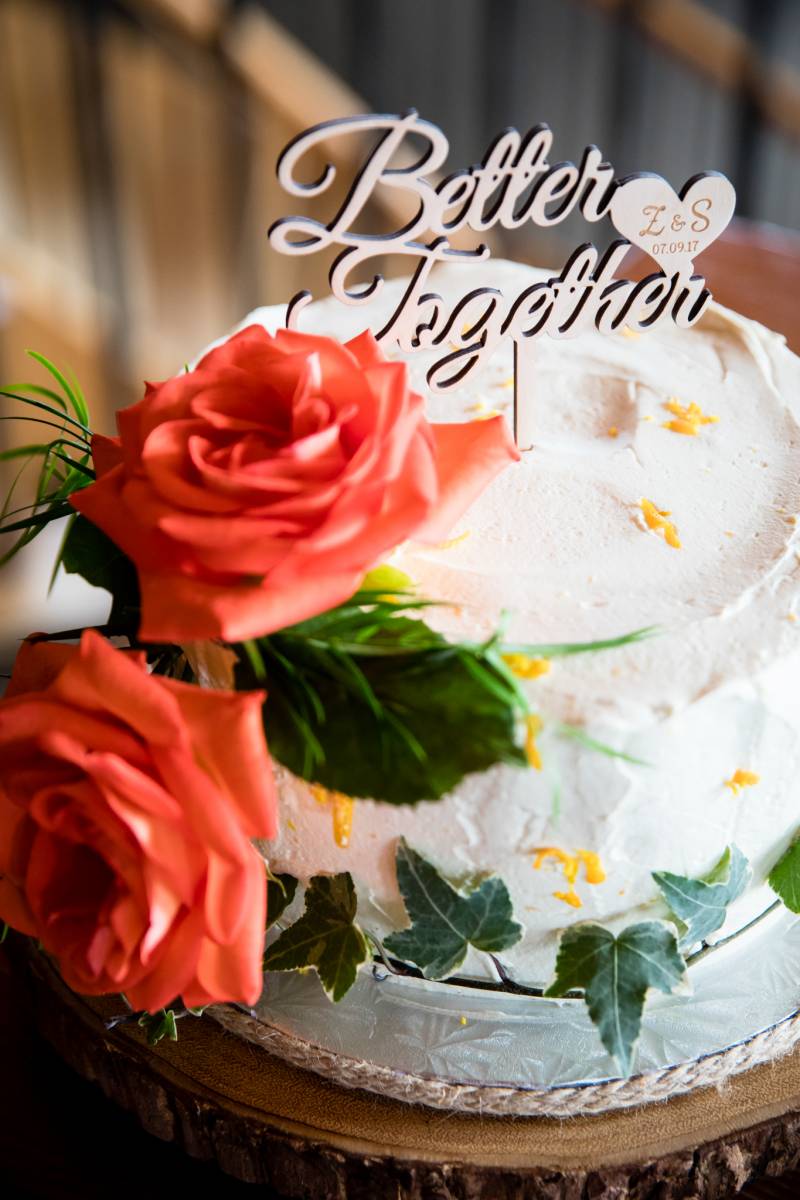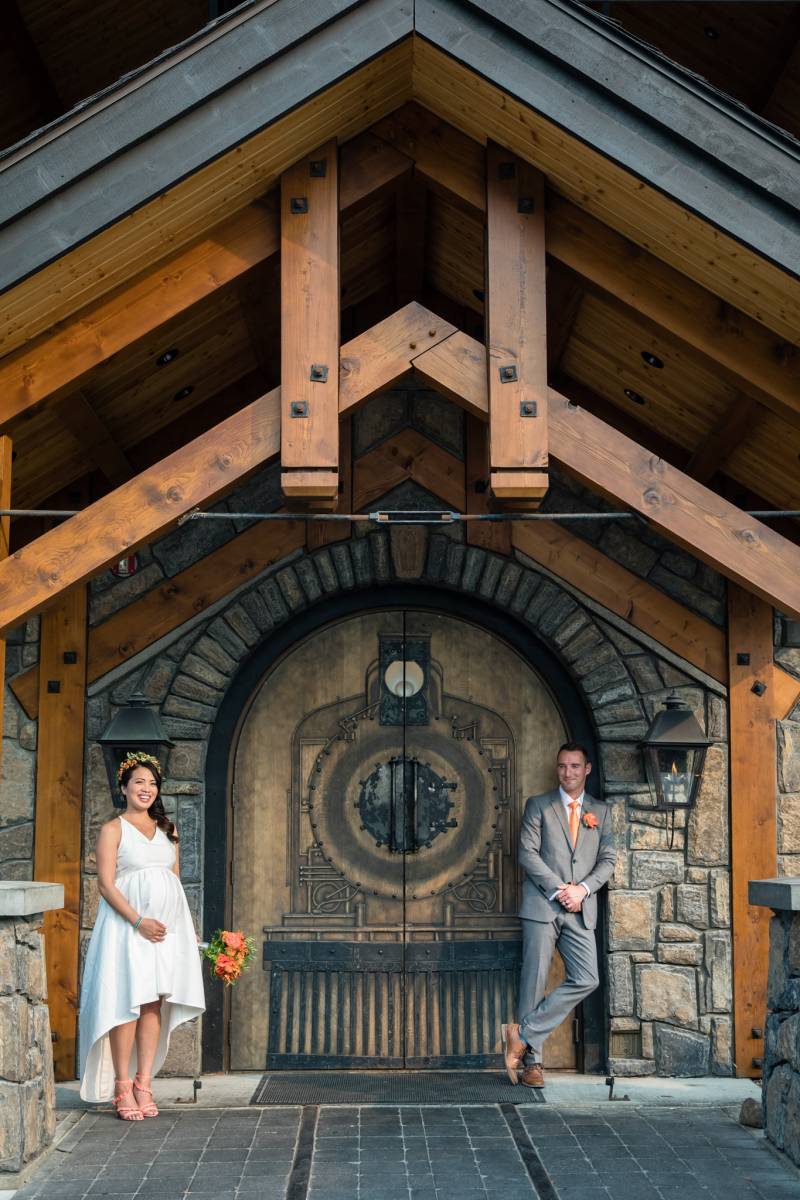 We hope you loved this beautiful Canmore wedding as much as we did! From the perfect decor to the pops of orange it was gorgeous, but it was the love between Zairra, Scott and their family that made it truly extraordinary!
A huge thank-you to Kim Payant for sharing these beautiful images with us today. Be sure to head over to her profile to see more of her gorgeous work and find out why she's one of the top wedding photographers in Canmore!