Today we have some of the most gorgeous wedding inspiration for you from the very talented Banff wedding florist, F2 Floral Fashion.
But if you're a mountain bride who is planning a romantic backcountry wedding, an exclusive elopement beside a glacier, or a luxurious wedding during the middle of winter, it can be tough to keep those beautiful blooms looking fabulous. That's where Canmore & Banff's F2 Floral Fashion helps create the most breathtaking bouquets using luxurious artificial flowers.
Today we've rounded up five incredible bouquets for your inspiration and to showcase how incredibly realistic and beautiful artificial flowers can be.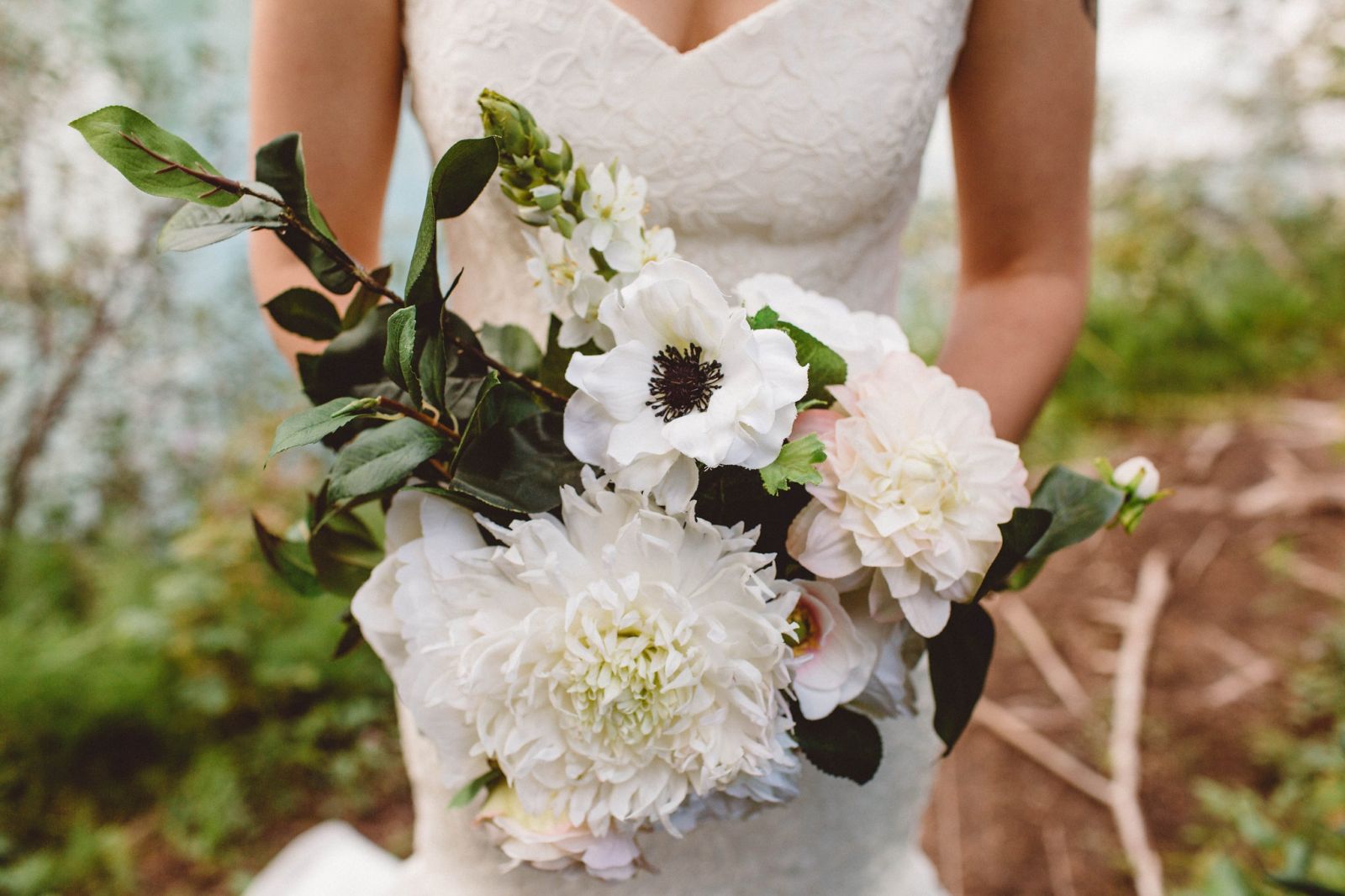 (Above) I love the incredible structure and shape of this bouquet and the gorgeous large blooms mixed with anemones and deep greens. It's classic, elegant and incredibly modern all at the same time.
(Above) This classic bouquet combines pink and white peonies with accents of deep purple to create a sophisticated and luxurious twist on the delicate peony. But what I love most about this bouquet is that you aren't restricted to getting married within a certain month of the year in order to take advantage of peony season...with F2 Floral Fashion you can have peonies for your Banff wedding any time of the year!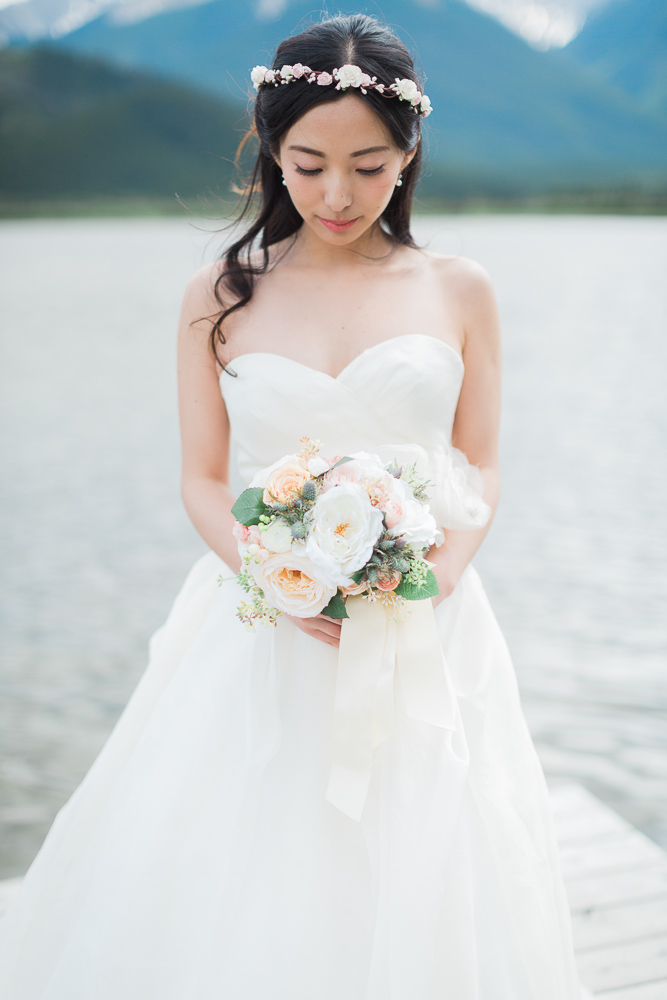 (Above) Delicate peach, light pink and white blooms create a soft romantic bouquet as pretty as can be accented with a long white satin ribbon. This bouquet is perfect the romantic and ethereal bride.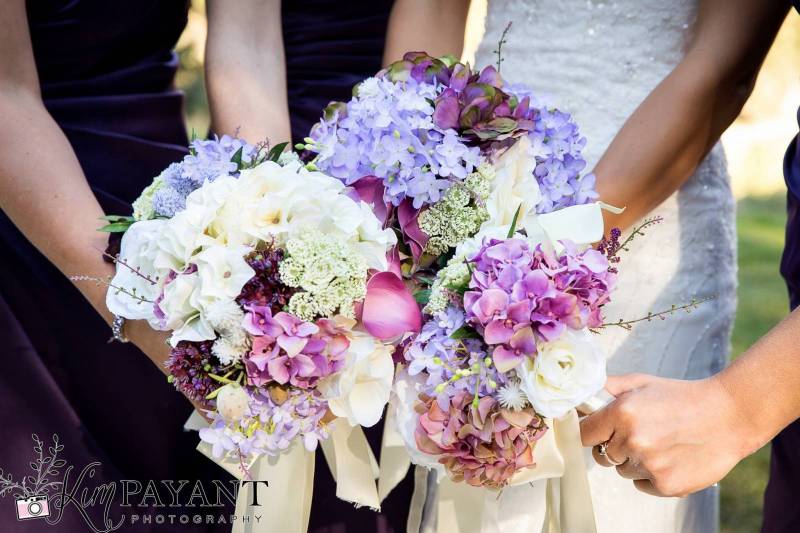 (Above) This incredible bouquet filled with gorgeous shades of purple hydrangeas is perfect for a summer or spring wedding and brings the most beautiful colour and texture alive.


Bohemian, loose nosegay, wild flowers in deep, rich colours create this perfect winter or fall bouquet. The long greenery adds incredible dimension and texture to the bouquet and gives it a modern shape that we can't help but love.
Banff wedding florist, F2 Floral Fashion is the perfect choice for brides looking for gorgeous flowers that can withstand the elements of mountain weather and look beautiful all day long. F2 Floral Fashion is a member of our recommended mountain vendors and has an incredible eye for designing the most beautiful florals.
We hope you loved all of the incredible floral inspiration today!